Senator Ted Cruz (R-TX) has attacked President Joe Biden for his administration's stance on the ongoing conflict in Gaza.
Cruz accused the president of showing a friendly approach to countries such as Iran, Russia and China, that he considers U.S. "enemies."
The Texas senator criticized Biden for not standing with Israel during the Israeli-Palestinian conflict and "kissing the rear ends" of enemy countries.
During an appearance on Fox News' Hannity, Cruz said Hamas fired 4,000 rockets in Israel during tensions in the region and commented: "Every one of those rockets might as well have Joe Biden's name written on the side of it."
The Texas senator criticized the president after Biden told Israeli Prime Minister Benjamin Netanyahu that he expected "a significant de-escalation on the path to a ceasefire."
A White House readout of a conversation between Biden and Netanyahu said the two men had "a detailed discussion on the state of events in Gaza, Israel's progress in degrading the capabilities of Hamas and other terrorist elements, and ongoing diplomatic efforts by regional governments and the United States."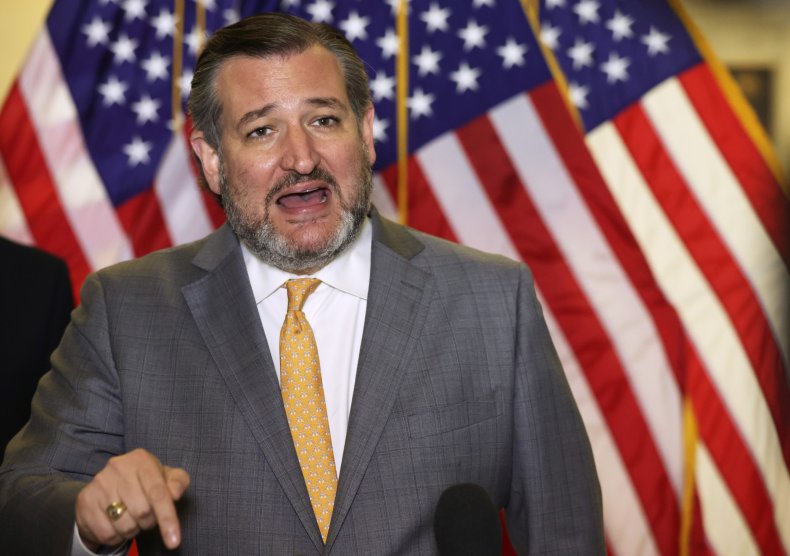 The document, published on Wednesday, added: "The President conveyed to the Prime Minister that he expected a significant de-escalation today on the path to a ceasefire."
Speaking to Fox News, Cruz added: "What Biden and Kamala Harris are pursuing is exactly backwards. Our friends and allies, the people we should be standing alongside and with, he's alienating, undermining, insulting, lecturing and attacking.
"Our enemies, the people who want to kill us, he's sending money to, supporting, praising and kissing their rear ends."
Cruz told host Sean Hannity: "Rather than lecturing Netanyahu, rather than being arrogant and attacking our friends, he ought to say America stands unequivocally with Israel.
"The Hamas terrorists need to stop right now Israel has an absolute right to defend itself. If Hamas terrorists attack Israel they will be dealt with and they will be killed."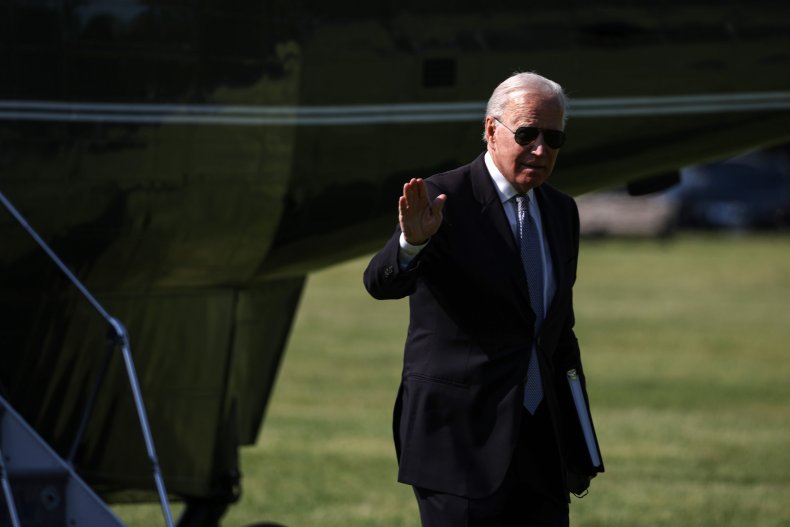 Despite Biden's calls to stop violence in Gaza, Netanyahu said he was "determined to continue this operation."
The Israeli Prime Minister said: "I very much appreciate the support of these governments, and I especially appreciate the support of U.S. President Joe Biden for the right to self-defense of the State of Israel.
"I am determined to continue this operation until its goal is achieved - to restore peace and security to you, the citizens of Israel."
Egypt's President Abdel Fatah al-Sisi also called for a ceasefire earlier this week.
António Guterres, the UN secretary-general, said the Israeli-Palestinian crisis was heading for an "uncontainable security and humanitarian crisis."