Ted Cruz and Josh Hawley Face Few Repercussions from Corporate Donors Jumping Ship
The fallout from their role in contesting the election has been swift. But when it comes to raising money, Senators Ted Cruz (R-Texas) and Josh Hawley (R-Mo.) may emerge largely unscathed, despite Corporate America labeling them Public Enemy No. 1.
The GOP duo has been blamed for helping fuel the deadly insurrection at the Capitol on January 6 by peddling the conspiracy theory that the election was stolen from President Donald Trump. Dozens of the country's largest companies are boycotting them and 145 of their Republican colleagues for objecting to certify the Electoral College results.
But they are likely to see only minimal decreases in their campaign coffers as a result, a Newsweek analysis of Federal Election Commission filings found.
The amount of combined donations from the more than 100 companies that will either boycott or suspend contributions to Cruz and Hawley pales in comparison to their overall fundraising in recent years. From 2015 to 2020, Cruz has received a total of about $325,000 from these companies, and Hawley roughly $86,000.
In the same timeframe, Cruz raked in nearly $52 million and Hawley brought in more than $13 million. For Cruz, just 3%, or $1.5 million, of his overall money came from political action committees (PACs), such as those used by corporations. PAC money accounted for only 9%, or $1.2 million, of Hawley's money.
The campaign finance records reveal that while many corporations are re-evaluating whom to support in Congress, Cruz and Hawley are largely insulated from any monetary fallout thanks to a large proportion of individual donors. In the last five years, individual contributions—large and small—have made up 61.5%, or $41 million, of Cruz's fundraising and 80%, or $10.5 million, for Hawley, according to OpenSecrets.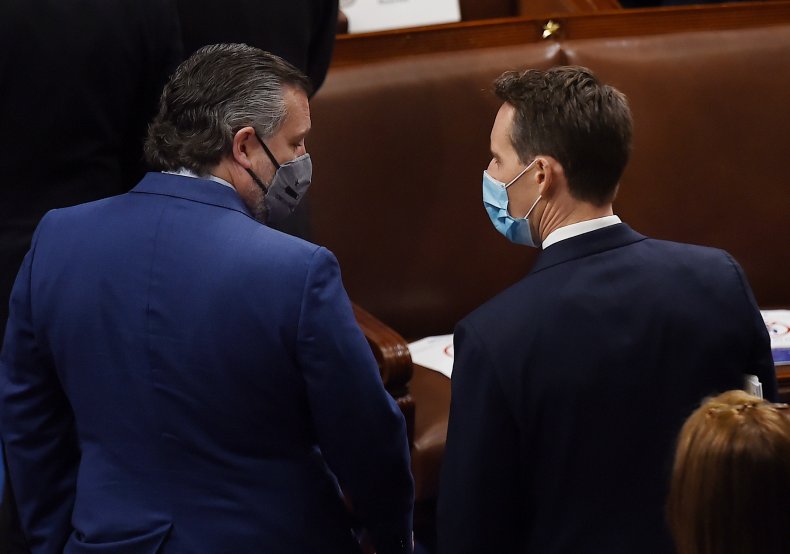 But the Republican Party as a whole is scrambling to correct the fractured relationships with Corporate America in order to save its more cash-strapped candidates who would otherwise struggle without PAC contributions.
For example, Rep. Mo Brooks (R-Ala.), who first raised the specter of contesting Biden's certification, is at far greater risk, should enough companies jump ship. He received a roughly combined $133,000 since 2015 out of his total $2.61 million raised. Overall PAC money accounted for nearly 38% of Brooks' total cash raised, a far greater proportion than that of Cruz and Hawley.
Suzanne Robbins, a professor at the University of Florida who specializes in campaign finance, said it's cause for worry among the candidates who would otherwise consider PAC donations as automatic money each year. That is particularly the case for members from smaller and less wealthy House districts who also lack the ability to campaign statewide like their colleagues in the Senate.
"When you do your own personal budget, you know what your income is going to be, and anything on top of that would sort of be discretionary—a bonus," Robbins said. "This is sort of money you count on and can kind of take for granted. It certainly is more difficult to do the dialing for dollars of individuals than it is from the expectation on Capitol Hill that these companies are going to donate to you."
The deadly January 6 riot by thousands of Trump supporters created a national reckoning among companies, who for years have used PACs to funnel thousands of dollars to candidates across the country every quarter. For many businesses, the 147 Republicans—including Cruz and Hawley—who chose to challenge Biden's win now find themselves blacklisted from future donations.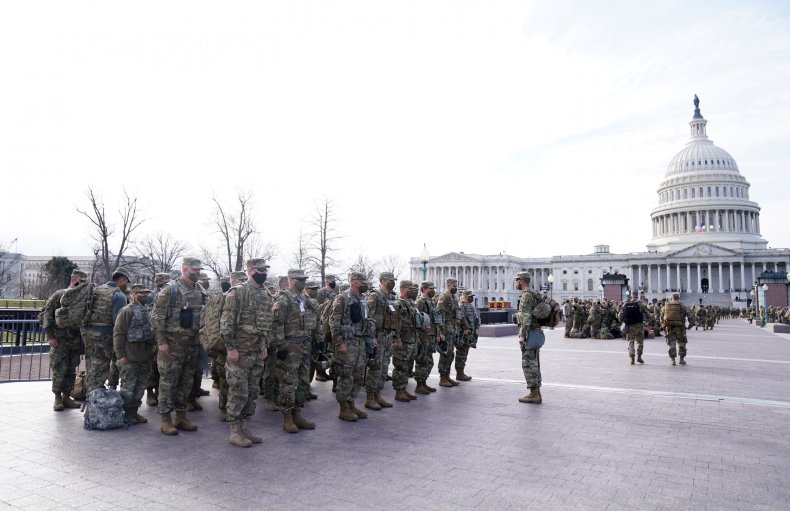 Each corporation is handling their PAC differently. Some have suspended all donations temporarily while others are only targeting the Republicans who contested the election. Others yet say they'll simply re-evaluate going forward who they write checks to. Only one company has asked for their money back—Missouri-based Hallmark wants Hawley to return its $3,000 donation—and another, Charles Schwab, is dissolving its PAC entirely.
More than 100 major companies have altered their PAC contributions in some manner as a result of the riot, according to a running list by OpenSecrets.
For corporations, there is a silver lining, Robbins said.
The shakeup offers the perfect opportunity for companies to restructure who they give money to. Democrats will soon control much of Washington—the White House and both chambers of the Executive Branch—for the first time since President Barack Obama's first two years. That means many powerful businesses will seek to adapt the way they contribute to best leverage their influence.
"For corporations, there might be some symbolism and principle involved," Robbins said. "But there's also an opportunity to just simply reassess the giving strategy they've had for decades. That's the more cynical answer."
This story was updated to include donations from additional corporations that have suspended their contributions.