Donald Trump: 'I Had Absolutely Nothing to Do' With National Enquirer Story About Ted Cruz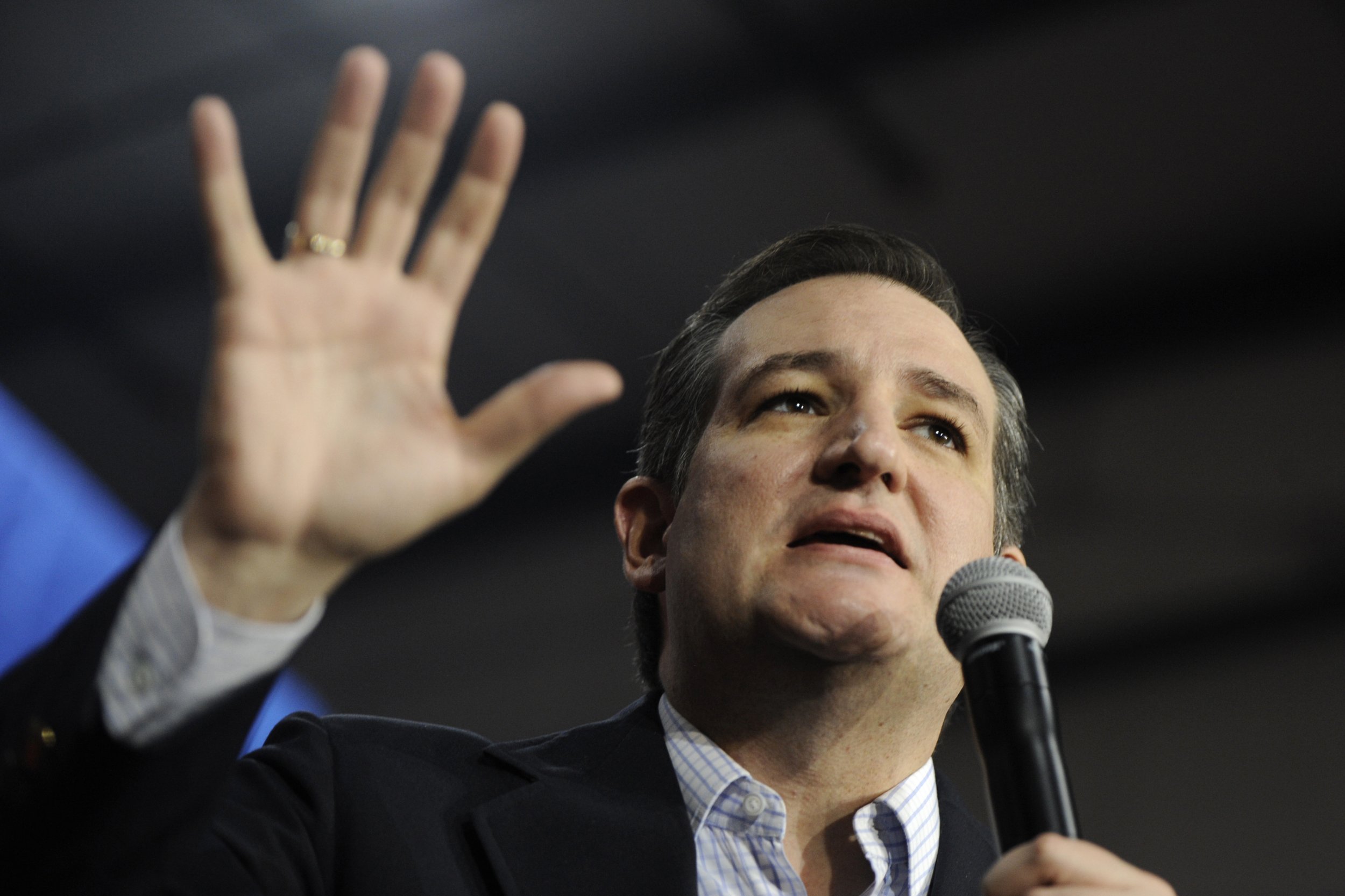 Updated | Republican presidential front-runner Donald Trump said on Friday he had "no idea whether or not" a story published earlier in the day in the National Enquirer accusing fellow Republican presidential hopeful Ted Cruz of having five extramarital affairs is true and said he "had absolutely nothing to do with it."
Earlier on Friday, Cruz blamed Trump "and his henchmen" for the salacious tabloid story and hinted he may refuse to support him if he becomes the Republican presidential nominee.
"I want to be crystal clear: these attacks are garbage," Cruz wrote in a Facebook post. "For Donald J. Trump to enlist his friends at the National Enquirer and his political henchmen to do his bidding shows you that there is no low [to which] Donald won't go."
Cruz called the story "completely false" and said it was offensive to him, his wife, Heidi, and their two daughters. "Donald Trump's consistently disgraceful behavior is beneath the office we are seeking," he added.
I want to be crystal clear: these attacks are garbage. For Donald J. Trump to enlist his friends at the National...

Posted by Ted Cruz on Friday, March 25, 2016
In a first for Cruz, he hinted that the Enquirer story may be the straw that broke the camel's back in terms of his relations with Trump. "I will say this: I do not make a habit out of supporting people who attack my wife and attack my family," the senator said in an interview with NBC's Vaughn Hillyard. Cruz has faced pressure to support Trump if the New York mogul becomes the Republican nominee.
The war of words between two leading Republican presidential candidates has mounted in recent days. On Tuesday, Trump threatened to "spill the beans" about Cruz's wife after a super PAC unaffiliated with the senator circulated an ad featuring Trump's wife, Melania, in a state of undress. Cruz quickly shot back, calling Trump "#classless." Trump responded by tweeting side-by-side photos of Heidi Cruz, in an awkward pose, and a glamour shot of Melania Trump, and implied that Trump's wife was the more attractive of the two.
Trump and National Enquirer CEO David Pecker are friends, according to New York magazine's Gabriel Sherman, who says this is not the first time the Trump campaign has planted a negative story about a fellow Republican presidential hopeful in the Enquirer. According to Sherman, Trump was responsible for an October cover story accusing surgeon and former GOP hopeful Ben Carson of medical malpractice. Specifically, the story accused Carson of having left a sponge in a patient's skull during brain surgery. There is no evidence that such a thing ever happened, and the Trump campaign denies it was responsible for the story.
While the Enquirer is a tabloid that frequently publishes falsehoods, it isn't always wrong. In 2007, the paper published a story accusing John Edwards, then a likely contender for the Democratic presidential nomination, of fathering a love child with a staffer. The claim turned out to be true, and Edwards's career in politics was soon over.
Trump reminded voters on Friday of the Edwards story. "Ted Cruz's problem with the National Enquirer is his and his alone, and while they were right about O.J. Simpson, John Edwards, and many others, I certainly hope they are not right about Lyin' Ted Cruz," he wrote on Facebook.
Correction: This story has been updated to correct the spelling of David Pecker's name.