Ted Cruz to Skip Obama's Final State of the Union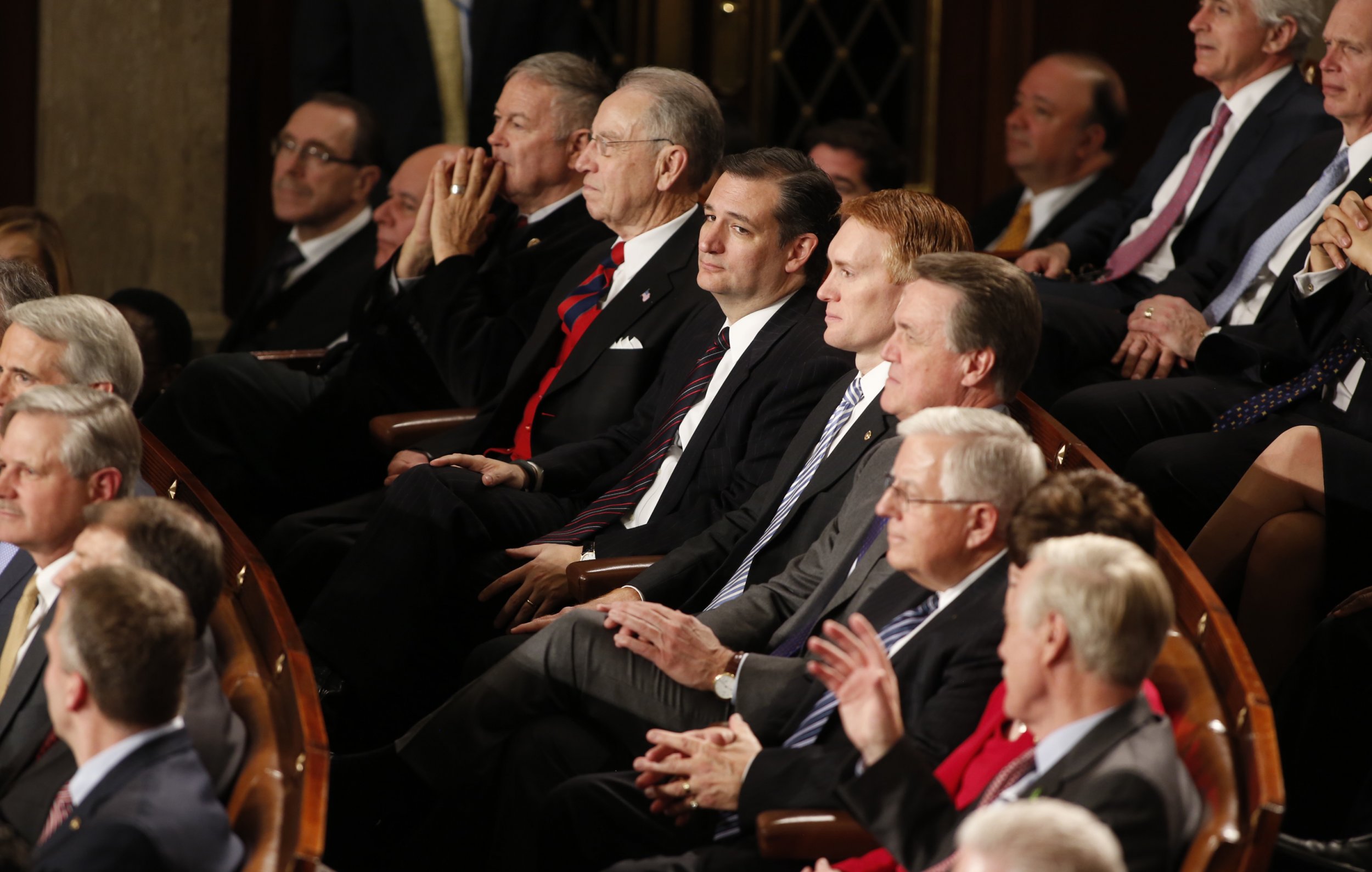 Of the four sitting U.S. senators vying to become President Barack Obama's successor, only one, Ted Cruz, will be missing when the president ascends the rostrum to deliver his highly anticipated last State of the Union address on Tuesday night.
Cruz will be on the campaign trail in New Hampshire during Obama's speech, a campaign spokesperson told The Hill.
Senators Rand Paul of Kentucky, Marco Rubio of Florida and Bernie Sanders of Vermont, all of whom are running for president, will be in attendance. Each attendee is given two tickets. Paul has not announced his guest, but Rubio has said he will bring a Florida teen whose father, an army reservist, was killed in Afghanistan; Sanders will be accompanied by his wife, Jane.
While some may interpret Cruz's absence as a snub at President Obama, it's not intended as such, according to Cruz campaign spokesman Rick Tyler. "He's going to be in New Hampshire, working hard to win New Hampshire," Tyler told The Dallas Morning News. "No disrespect. It just is going to work out this way."
Cruz attended Obama's previous address on January 20, 2015.