Ted Cruz Could Be President—No, Seriously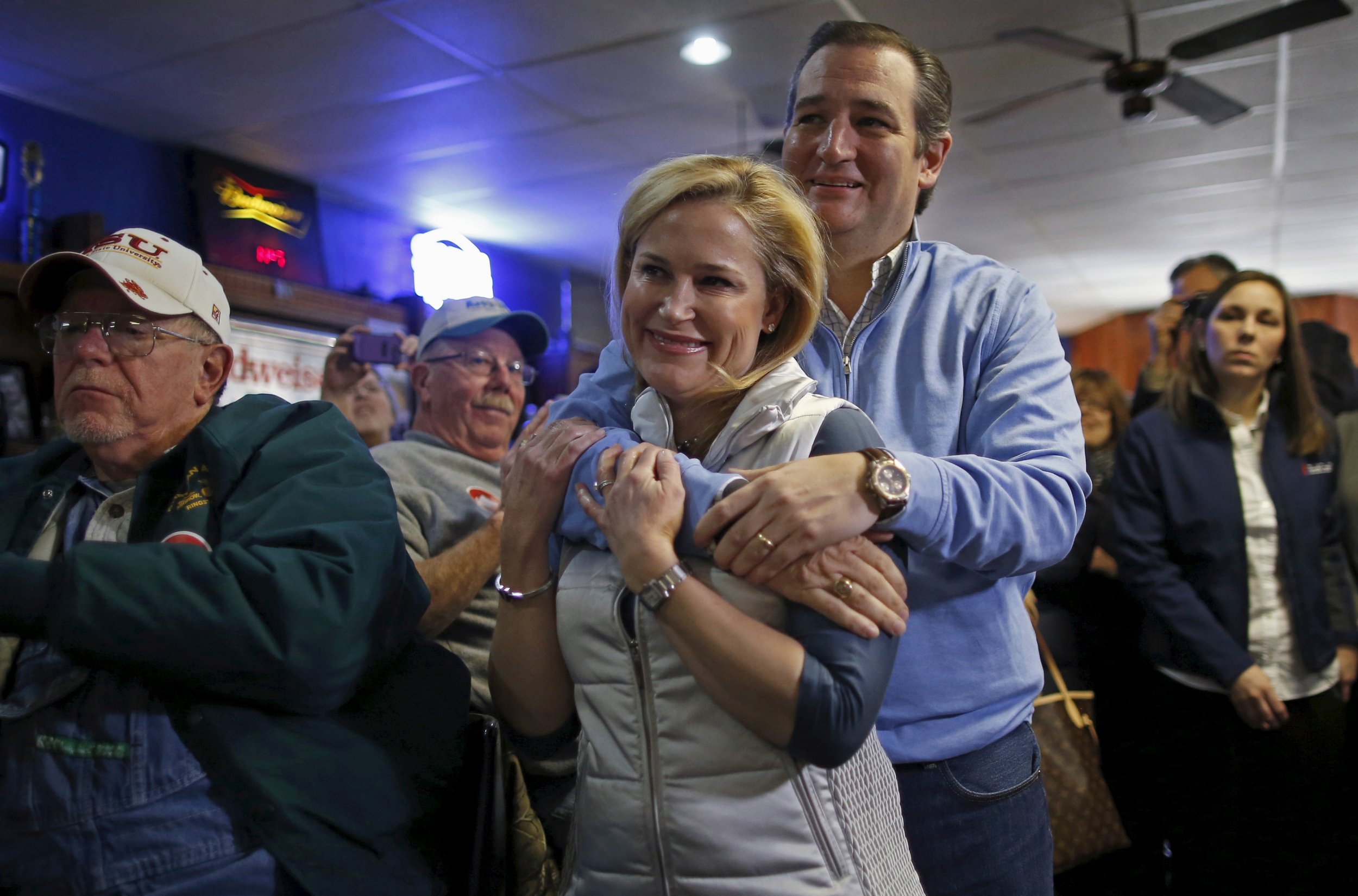 It's a well known story: When Ted Cruz went to work for the George W. Bush presidential campaign in 2000, he had a lot going for him. He was in his 20s, a Texan, and smart, boasting a Harvard Law degree and a Supreme Court clerkship. It didn't hurt to be a young Hispanic man in a campaign looking for Latino votes. But Cruz was so self-aggrandizing and irksome that he managed to annoy folks at the headquarters in Austin so much that he never won a coveted slot at the White House. When Bush took office, Cruz was relegated to the hinterlands of the Federal Trade Commission.
Since then, Cruz's unlikability has become legendary, especially in the Senate, where he really pissed off his colleagues with a government shutdown, and even called his party's leader, Sen. Mitch McConnell, a liar. No wonder Ted Cruz was on CNN on Wednesday night as part of their family town hall series. With his telegenic wife and adorable daughters, Cruz did a lot to dispel the image of him as yucky.
Like Nixon in the 50s, Cruz in the 10s isn't lovable but he has come very far very fast. Here he is, a first-term senator in second place for the Republican nomination, having outlasted the likes of Marco Rubio and Jeb Bush. Like Obama was when he ran and won the presidency, he's only in the fourth year of his first term.
While he's still running behind Donald Trump in delegates, Cruz still has a clear path to the nomination. You'd have to put money on Trump, but by wrestling enough stray delegates at the GOP convention in Cleveland this summer, Cruz could certainly eke out the nomination. His real challenge then will be overcoming the ick factor that surrounds him. After all, a researcher recently got a lot of attention for discussing why Cruz had the kind of face you wanted to punch.
Slaying the dragon that is Trump won't make Cruz a hero, but it could certainly help. After egging on violence at his rallies, promoting bigoted policies like temporarily banning Muslims from the U.S., Trump makes Cruz look like Gandhi. Okay, maybe not Gandhi, since Cruz has come up with his own obnoxious call for more patrols in Muslim, but you get the idea—simply by not being Trump, he seems more like other carbon-based life forms.
The truth is that Cruz is a proving to be a good campaigner, and Trump isn't the only one who should be nervous—Clinton should be, too. She's clearly got some problems as a candidate if it's taking this long to put down the Sanders insurrection. Yes, a Democratic nominee has certain built-in advantages—the electoral map favors them, Democrats have won the popular vote in five of the last six elections, and a rising Hispanic population across the U.S. only helps Clinton, despite Cruz's Cuban heritage.
Still, Cruz is easy to underestimate. He was an underdog in his Texas senate race in 2012 and knocked off the establishment favorite, sitting Lieutenant Governor David Dewhurst, in what was called "the biggest upset of 2012." And in this election cycle he has surprised by managing to bust past the other conservatives to make it to the final two spots in the GOP race.
Cruz knows he's got a likability problem. He may not be the guy you want to have a beer with but he'll drive you home, he's said in various forms, which is not a terrible line. Having his wife, Heidi, campaigning with him as well as his five and seven-year-old daughters doesn't hurt either. They were all adorable on CNN on Wednesday night, talking about Candy Crush and Taylor Swift and Build-a-Bear parties. Although even that sort of "hey look, he's human" time in front of cameras with family can fall flat. At his CNN Town Hall with Anderson Cooper, Cruz told a ribald story about looking at "hardcore pornography" with Sandra Day O'Connor while he was helping to work on a censorship case at the Supreme Court. That was okay, sort of, except when you realized it's a weird thing to talk about in front of your young kids.
So, yes, Cruz has campaign chops, and skills that make him a Republican that Democrats should take seriously. If he gets to 1237—the number of delegates needed to win the nomination—he can likely get to 270, the number of electoral votes needed to be president in the general election.
And if he takes out Trump he will quickly look very different than he does now to the electorate. Having banished the threat to the GOP and united its establishment, the party will rally around him no matter if Trump storms off and threatens a third party run.
Sure, you'd still have to bet on Clinton beating Cruz. What are the states he could carry that Romney or McCain couldn't? But in his mid-40s, Cruz is a youthful contrast to Clinton, who is approaching 70. Being a bete noir in the Senate might not be the worst thing. He did buck his party on surveillance for instance, giving him a bit of Libertarian elan.
"Anyone who knows anything knows the establishment is not rooting for me," Cruz told Cooper. That used to be true, but not so much any more. With a united Republican party behind him and looking like less of a jerk, Cruz might make it to the White House. Might.