Ted Cruz's Presidential Eligibility Questioned a Second Time in Court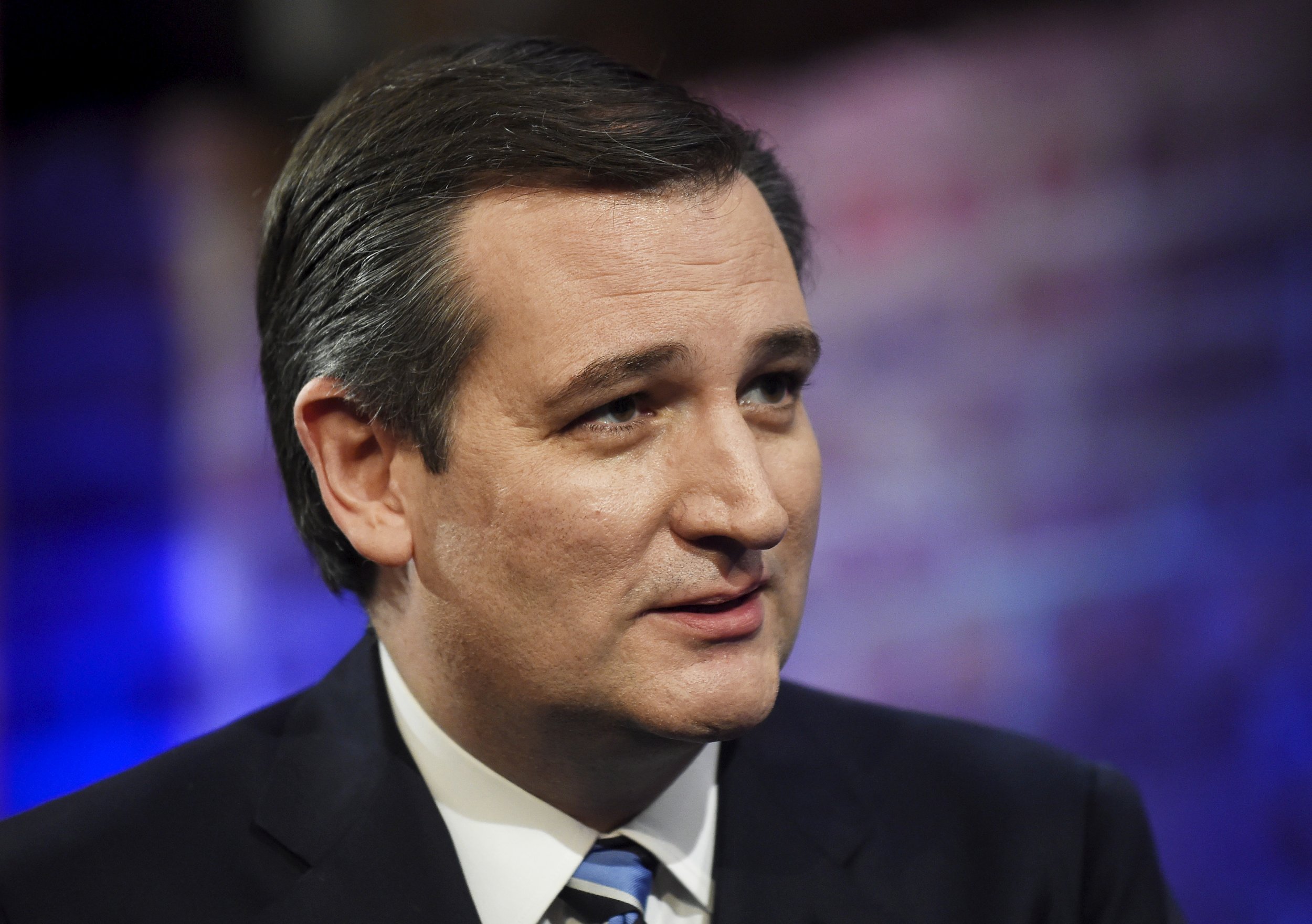 Another person is suing Ted Cruz over his eligibility to become president. On Friday, an Illinois state circuit court judge will hear arguments from Lawrence Joy, a pharmacist and attorney from Poplar Grove, Illinois, over whether Cruz's Canadian birth should prevent his name from appearing on the ballot in Illinois.
"I tried to talk myself out of it and was unable to do so," Joyce told USA Today. "It's plain as day that Ted Cruz is not a natural-born citizen of the United States."
Actually, there's a lot of disagreement over whether Cruz, who was born in Canada to an American mother and a Cuban father, qualifies as a "natural-born citizen of the United States." The Constitution doesn't define the term. Some legal scholars (including Cruz himself) argue that Cruz's mother's American citizenship means that Cruz was automatically a "natural-born citizen" at the time of birth. Others say the founders intended only those born on American soil to become president.
Joy, a Ben Carson supporter, told USA Today he worries that, if nominated, Cruz will face a drawn-out legal battle with Democrats over his eligibility. "What I fear is that Ted Cruz becomes the nominee, come September, Congressman Alan Grayson of Florida will go forward with his threats and probably several other Democrats will file suit to prevent Ted Cruz from being on the ballot," Joy said.
In January, Grayson told reporters he would take Cruz to court if the Texas senator became the GOP nominee for president.
Cruz faces a similar legal challenge in Texas, where Newton Schwartz, a Houston trial lawyer and Bernie Sanders supporter, filed suit against Cruz in January.
Donald Trump, who leads Cruz in most nationwide polls, has repeatedly suggested that Cruz's Canadian birth might disqualify him from becoming president. As recently as Wednesday, Dan Scavino, Trump's director of social media, called Cruz the "definition of an anchor baby."
"Now we know why you are in favor of amnesty," Scavino tweeted. "You want to make yourself legal."
Cruz has called challenges to his eligibility "political mischief" and insists he is eligible to become president.