Ted Cruz Team Compares Senator to Rosa Parks in Lawsuit Over $10,000 Loan
Ted Cruz's lawyers filed a court document comparing the Texas Senator to civil rights hero Rosa Parks because of his inability to withdraw more than $250,000 from his campaign funds.
The lawsuit centers around $10,000 that Cruz lent his 2018 Senatorial campaign, he wants the money back but Federal Election Commission restrictions prevent him from receiving it. The plight is so bad, his lawyers said in an FEC filing, that it evokes the struggles of Rosa Parks, who was arrested for refusing to sit in the back of a public bus.
"The FEC also asserts that Senator Cruz and the Cruz Committee inflicted their injuries on themselves because they could have arranged to repay the Senator's loans using pre-election funds. Yes, and Rosa Parks could have sat in the back of the bus," his lawyers wrote.
Cruz lent his campaign $260,000 in total, but the FEC's "post-election repayment" only allows politicians to receive $250,000 back. Lawyers have said that the lack of repayment is a free speech issue and that the lack of payment "abridges political speech at the very core of the First Amendment's guarantee."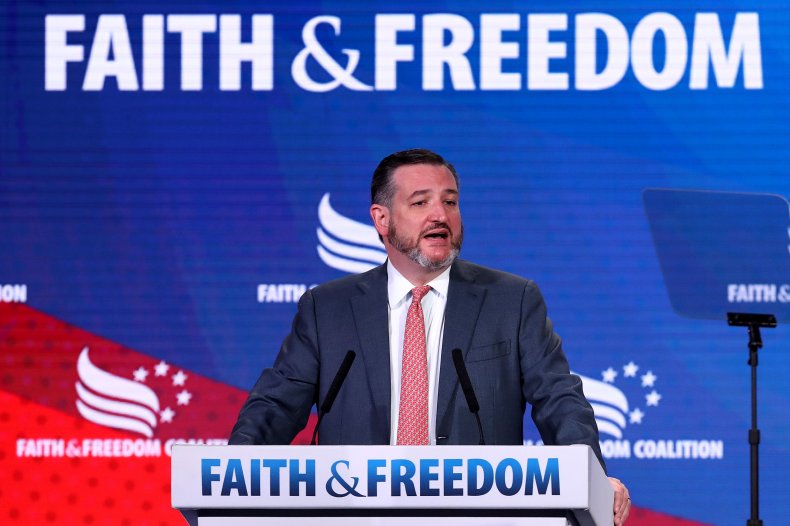 The FEC claims that the loss of $10,000 could have been avoided by paying Cruz back with pre-election funds or by loaning the campaign $250,000 instead of $260,000.
The filing by Cruz's attorneys on Monday went on with its comparisons to Rosa Parks 1955 act of civil disobedience when she refused a bus drivers directions to relinquish her seat on a bus to sit in the "colored section" in the back. Cruz, they said, is suffering the same fate at the hands of the FEC that Parks because the FEC "fault Plaintiffs for not forfeiting the very constitutional right they seek to vindicate in this litigation."
The complaint asked the court to dismiss the FEC's motion to disregard the Cruz lawsuit and instead asked for a panel of three-judges to hear the case. Ted Cruz and his wife, Heidi, have an estimated net worth of just under $4 million, according to Open Secrets.