An event on Wednesday night featuring Republican Senator Ted Cruz that was scheduled to take place on the University of Wisconsin-Madison campus has moved locations, though the organizers and the university have offered conflicting stories as to what happened.
"Academia's war on conservatives continues!!" Cruz, who is scheduled to be the featured guest for the night, wrote on Twitter Tuesday about the matter. "Their Marxist COVID mandates won't stop us! Get tickets for our new venue!"
The conservative Young America's Foundation (YAF), which put together the speaking engagement, said it changed locations because it did not agree with the university's indoor mask mandate.
However, UW-Madison shared emails on Twitter it said were from YAF that indicate the group had agreed to comply with the school's COVID-19 health protocols in order to rent space on the campus.
Cruz took the argument to Twitter. YAF also tweeted about the matter, noting the location of the event had been moved to the Wisconsin Masonic Center due to what it called UW-Madison's "double-standard mask policy."
UW-Madison used Twitter to share email communications between organizers and university officials regarding the campus protocols.
The emails show YAF Vice President Patrick Coyle confirming in September that the group and those involved in the event would "be sure to follow the University of Wisconsin's health protocols and guidelines."
With few exceptions, UW-Madison requires masks indoors. The Wisconsin State Journal reported that John Karl Scholz, provost at the university, had denied a request from YAF that asked for the performers to be permitted to be unmasked.
YAF spokesperson Kara Zupkus told the newspaper that the group's agreement only pertained to the students and YAF staff. She said they never said talent would be masked while on stage and further claimed the university had a "double-standard mask policy" after citing other performances that had allowed those onstage to be unmasked.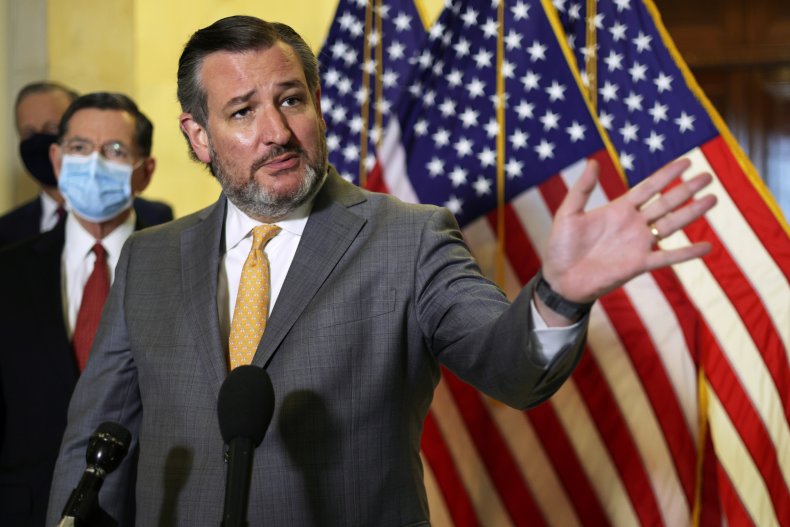 The Wednesday event is billed as a live recording of a podcast with Cruz and conservative political commentator Michael Knowles. In a press release posted on YAF's site leading up to the event, both Knowles and Cruz spoke passionately about the night.
"After more than a year of being told to 'lock down' and connect 'virtually' with our friends and loved ones, enough is enough," Knowles in the statement. "It's time to get back out, live and in person, to address the most pressing issues in our politics. We can't wait to see people, take questions, and shake hands all around the country."
"There may be some fireworks," Cruz added in the statement. "We may get some lefty students, and we may even get some commie professors coming in to argue in defense of the communist overthrow of our nation."
YAF was founded in 1969, and it describes itself online as "the principal outreach organization of the Conservative Movement" which aims to promote "conservative ideas among young people."
The current YAF president is Scott Walker, a one-time governor of Wisconsin and a 2016 Republican presidential candidate. The group lists other famous alumni as former U.S. Attorney General Jeff Sessions and Stephen Miller, who served as a senior advisor to former President Donald Trump.
"The organizers of the event had previously agreed, in writing, to ensure that YAF and 'persons involved with the event' followed campus public health policy, which requires masks to be worn indoors," John Lucas, a UW spokesperson, said in a statement to Newsweek. "This was communicated multiple times, both verbally and in writing. This is the same standard UW-Madison applies to all other indoor events, including university classes."
Update 10/13/21, 5:40 p.m. ET: This story has been updated to include comments from UW spokesperson John Lucas.
Newsweek also contacted YAF for comment but did not hear back in time for publication.