Ted Cruz Says Hunter Biden Allegations Don't Change 'A Single Voter's' Mind'
Senator Ted Cruz said he doesn't think the Trump campaign's attacks on Hunter Biden are working to change voters' minds.
"I don't think it moves a single voter," Cruz said in an interview on Axios on HBO following the final presidential debate last week.
Recently, the Trump campaign has targeted the Biden family's business dealings in what several have called this election's October surprise.
Earlier this month, members of President Donald Trump's inner circle released a cache of emails detailing Hunter Biden's activities in Ukraine and China to right-wing media outlets. Trump's personal attorney Rudy Giuliani delivered a laptop, which was allegedly abandoned by Hunter Biden, to the New York Post, and former Trump aide Steve Bannon leaked some of these emails to other outlets.
Since then, the Trump campaign has alleged that Democratic nominee Joe Biden was aware of, and profited from, his son's activities.
But Cruz said focusing on these emails is not doing anything to get votes for the president.
"I think we should be unifying, we should be explaining, we should be lifting people up. I think it's a turnout election. But my assessment of turnout is the left is showing up no matter what. That those who hate Trump will crawl over broken glass to vote against him," Cruz said.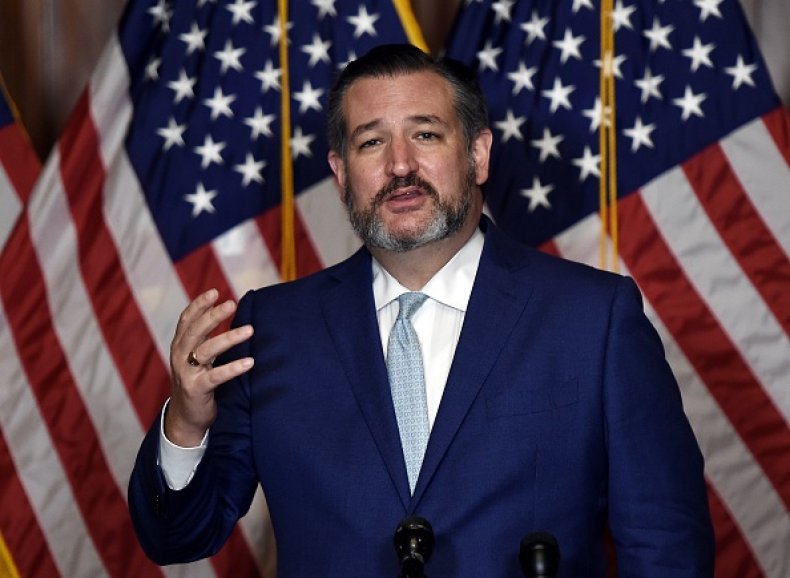 Cruz went on to commend Biden for disregarding these attacks on his son during the last debate.
"One of Biden's best points was when he said, 'All of these attacks back and forth, of my family and his family, they don't matter. What matters is your family,'" Cruz said. "That may have been Biden's best moment,actually. "
The senator criticized the two presidential candidates for "slamming each other's families and going back and forth" onstage, saying, "That I don't see as moving votes."
While Trump spent a large chunk of his speaking time last week attacking the business endeavors of Biden's son, Biden spoke only against Trump himself and not the Trump family.
Biden called Trump "the only one who has made money from China" while defending himself, saying, "I have not taken a penny from any foreign source ever in my life."
Biden's son has not been an active member of his father's presidential campaign. On the other hand, Trump's adult children, Ivanka, Eric and Donald Jr., have all assumed official White House roles since their father took office in 2017, and both sons have run the Trump Organization, which has done a series of business deals overseas.
Cruz's team has since disputed that the senator's interview is a reflection of his opinions on the topic of Hunter Biden and the emails as a whole.
Lauren Aronson, Cruz's communications director, tweeted that the senator's "comments were about the specific exchange on the Biden allegations during the last debate, not the issue broadly."
Aronson included a clip of a Fox News interview where Cruz says the release of the emails "raises serious questions" about the older Biden's involvement in his son's business activities.
Newsweek reached out to the Trump campaign for comment but did not hear back before publication.
This story was updated with comments from Lauren Aronson, Ted Cruz's communications director.