Ted Cruz Says 'I Don't Know' When Asked If Republicans Will Have the Votes to Confirm Trump's SCOTUS Nominee
Senator Ted Cruz, a Texas Republican, said Sunday that he was not certain Republicans in the Senate have the votes necessary to confirm President Donald Trump's soon-to-be announced Supreme Court nominee to replace Justice Ruth Bader Ginsburg, who died on Friday.
Shortly after Ginsburg's death, Senate Majority Leader Mitch McConnell, a Kentucky Republican, released a statement saying that the GOP-controlled chamber of Congress would hold a vote on whoever Trump nominates regardless of the upcoming November 3 election. Many were quick to call this hypocritical, as McConnell and Republicans blocked former President Barack Obama's 2016 nominee Merrick Garland's confirmation, citing the election that year.
Cruz, speaking to ABC News, argued that Trump's appointee should be confirmed prior to the general election in a month and a half, despite the short timeline. But when he was asked whether Senate Republicans would have the votes necessary to confirm the justice, he said he was unsure.
"You know, I don't—I don't know the answer to that," the GOP lawmaker responded. "I believe we will," he said. "I think it is particularly important that the Senate take it up and confirm this nomination before the election," he said.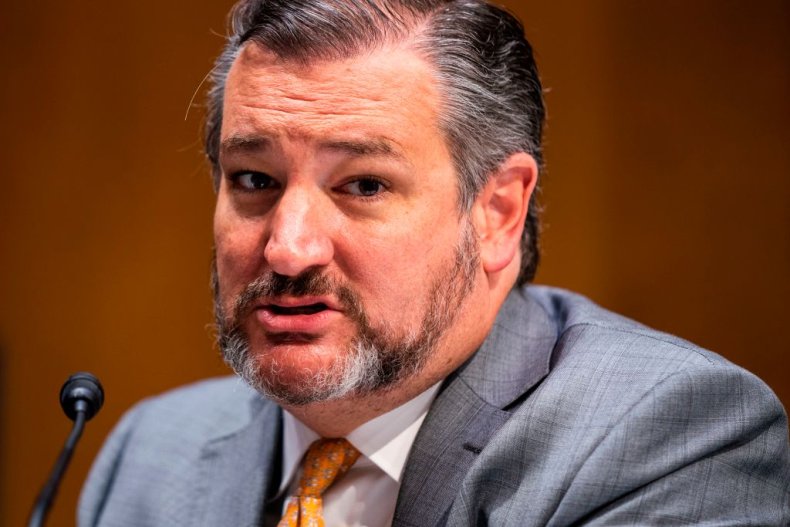 Newsweek reached out to McConnell's press secretary for comment, but he did not respond by the time of publication.
Trump has said that he "most likely" plans to nominate a woman to fill the role. The president is expected to put forward his nomination as soon as this week. In order for the nominee to be confirmed, they will need to secure at least 51 votes. Currently, the Senate is composed of 53 Republicans, 45 Democrats and two independents who caucus with their Democratic colleagues.
Senator Lisa Murkowski, an Alaska Republican, confirmed on Sunday that she does not support moving forward with the Supreme Court nomination until after the election. Murkowski pointed to 2016, when she and other Republicans opposed moving forward with Obama's nominee.
"I did not support taking up a nomination eight months before the 2016 election to fill the vacancy created by the passing of Justice Scalia," Murkowski said. "We are now even closer to the 2020 election—less than two months out—and I believe the same standard must apply."
Senator Susan Collins, a Maine Republican who is facing a difficult re-election challenge, suggested she would not support a Trump nominee unless he won his re-election bid. "The decision on a lifetime appointment to the Supreme Court should be made by the President who is elected on November 3rd," she said in a Saturday statement.
Some have speculated that Senator Mitt Romney, a Utah Republican, would oppose the confirmation as well. Utah state Senator Jim Dabakis, a Republican, claimed on Friday that Romney "committed to not confirming a Supreme Court nominee until after Inauguration Day 2021." But CNN later said that Romney's office had dismissed this claim as inaccurate. Romney has clashed with Trump publicly and was the lone Republican senator to join Democrats to vote to impeach the president in February.
However, even if Murkowski, Collins and Romney voted against the nominee—without any Democrats voting to support the appointee—that would lead to a split vote of 50 to 50. In that situation, Vice President Mike Pence would cast a deciding vote, meaning the justice would likely still be confirmed.