Ted Cruz Says 'I Hope to Run Again' for President, but Probably Not in 2020
Texas Sen. Ted Cruz recently said he plans to make another run for the White House, but not likely in 2020. The Cruz 2024 campaign has seemingly already begun.
Cruz recently spoke at a Christian Science Monitor (CSM) breakfast, and he relished the opportunity to be the country's commander-in-chief.
"Look, I hope to run again," Cruz said after the CSM breakfast in this Austin American-Statesman report. "We came very, very close in 2016. And it's the most fun I've ever had in my life."
Cruz, who won his senate seat in 2012, was still a freshman Congressman when he entered the 2016 Republican primary three years ago against a loaded field that included seasoned politicians and a political neophyte in Donald Trump, who not only won the Republican nomination, but the presidency over the heavily-favored Hillary Clinton.
Cruz continued serving in the senate as a staunch defender of the U.S. Constitution, and in 2018 he won reelection against Democratic challenger Beto O'Rourke, who is now a 2020 Democratic challenger for president.
Despite what happens in the 2020 presidential election, Cruz could be positioning himself for the 2024 election. This makes more sense after the senator announced legislation last year that limits senators to just two six-year terms of office.
Cruz, who won a second term in November 2018, would be up for a third term in 2024, which makes perfect timing for Cruz to move forward.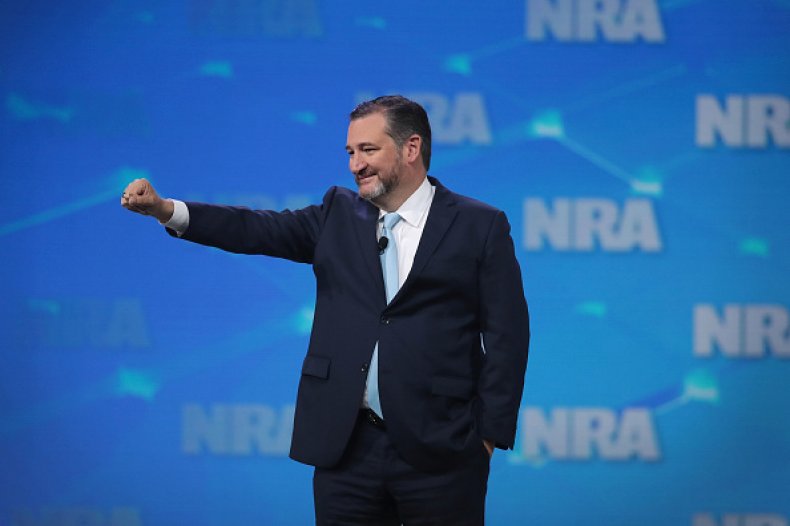 Political science professors at Texas universities agree.
"I don't think there is any question that Ted Cruz is seriously contemplating a 2024 presidential bid," Rice University's Mark Jones said. "And, at present, one way to lay the groundwork for a 2024 bid is to differentiate himself from President Trump on issues where Trump has taken a more centrist position than many in the GOP base are comfortable with."
Another professor in the Bayou City, Brandon Rottinghaus at the University of Houston, said Cruz has made a calculated decision to run in 2024.
"Welcome to Ted Cruz 3.0, always recasting himself to make a savvy political move," Rottinghaus said. "It's smart. The Republican Party has been hollowed out and wary Republicans will be looking for a voice in the darkness."
Up north in Dallas, Southern Methodist University professor Cal Jillson said Cruz might be starting earlier than most would start for a presidential bid, but doing it now would stay out of President Donald Trump's way as the 2020 process heats up.
"It's smart to start now but he has to do it carefully," Jillson said. "Trump does not like people who take away attention from him."
Cruz has been a major supporter of Second Amendment rights, and in the red-heavy state of Texas—where he not only defeated Beto in the 2018 Senate race, but Trump in the 2016 Republican primary—gun rights remain a big issue in a state that also borders Mexico, where most immigrants who have crossed the border illegally have traveled through get to America.
The 2020 general election is still a little more than 13 months away, but Cruz already seems to be looking beyond next year.