Ted Cruz Says Joe Biden Rivals Barack Obama for 'Most Anti-Israel Administration' in 50 Years
Senator Ted Cruz Wednesday criticized President Joe Biden's administration for being one of the "most anti-Israel" administrations in recent history.
The Texas Republican made the remarks during an appearance on The Mark Levin Show, a conservative talk radio program.
"I think they consistently want to alienate and abandon our friends, and they consistently want to kiss up to and appease our enemies," Cruz said when asked about Biden's foreign policy agenda so far.
He continued, "The Trump administration was the most pro-Israel administration that you or I have ever seen in our lifetimes. The Obama administration before that was the most anti-Israel administration that you and I have ever seen in our lifetimes. And I think Joe Biden wants to give Barack Obama a run for the money."
The senator went on to say that Biden appointed "radicals" from the Obama years to lead his foreign policy. He specifically mentioned Samantha Power, the former United Nations ambassador who has been tapped to lead the United States Agency for International Development, and Wendy Sherman, Biden's pick for deputy secretary of state, who helped negotiate the 2015 international nuclear agreement with Iran.
"I think over the next four years we're going to see them sending money to the enemies of Israel and the enemies of America," Cruz told Levin.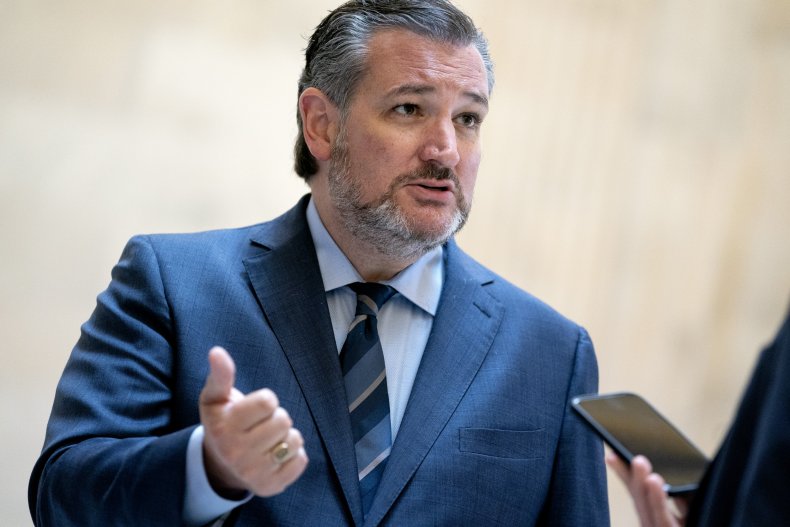 Shortly after Biden took office in January, his administration announced it was restoring relations with the Palestinian Authority and renewing aid to Palestinian refugees. The move was a reversal of policies enacted by the Trump administration.
Richard Mills, the deputy U.S. Ambassador to the U.N., said at the time that the Biden administration believes this "remains the best way to ensure Israel's future as a democratic and Jewish state while upholding the Palestinians' legitimate aspirations for a state of their own and to live with dignity and security."
Mills also reaffirmed that the administration supports a "mutually agreed, two-state solution" between the two nations, "in which Israel lives in peace and security, alongside a viable Palestinian state."
This past Sunday, Defense Secretary Lloyd Austin declared an "enduring and ironclad" American commitment to Israel during his first trip to the nation as Pentagon chief.
Cruz asserted in his interview with Levin that the Biden administration "quietly has sent hundreds of millions of dollars to the Palestinian Authority."
The senator added, "In just a couple of months, the Biden administration has turned its back on federal law and is sending money that is going to the terrorists targeting Americans, targeting Israelis."
Newsweek reached out to the White House for a response to Cruz's statements but did not receive a response before publication.