Ted Cruz Says Liberals Are 'Mentally Ill' Amid Big Bird COVID Controversy
Senator Ted Cruz recently slammed liberals for their response after he attacked Sesame Street's Big Bird for promoting the coronavirus vaccine.
"It's an amazing thing," the Texas Republican said on his podcast Verdict. "Liberals, I think, are genuinely like mentally ill."
Cruz went on to accuse Democrats of not caring about the southern border, the chaotic military withdrawal from Afghanistan and rising inflation.
"All the disasters that are happening, none of them matter," he said. "But you mess with Big Bird, holy crap they lost it."
Cruz went after the fictional Sesame Street character earlier this week for tweeting about getting the COVID-19 vaccine days after the Pfizer shot was recommended for kids ages 5 to 11.
"I got the COVID-19 vaccine today! My wing is feeling a little sore, but it'll give my body an extra protective boost that keeps me and others healthy," the social media post read.
The Texas senator fired back at Big Bird's tweet with one of his own, writing: "Government propaganda...for your 5-year-old!"
Cruz's comment sparked backlash from liberals and Democratic lawmakers.
Former first lady, secretary of state and presidential nominee Hillary Clinton posted a photo of her alongside Big Bird. Her caption read, "It's a bird that teaches children things. Like how to stay healthy. That's it."
Mary Trump, former President Donald Trump's niece and one of his fiercest critics, wrote on Twitter: "Big Bird is kind, compassionate, empathetic, loving, adored, and vaccinated. Ted Cruz is . . . vaccinated."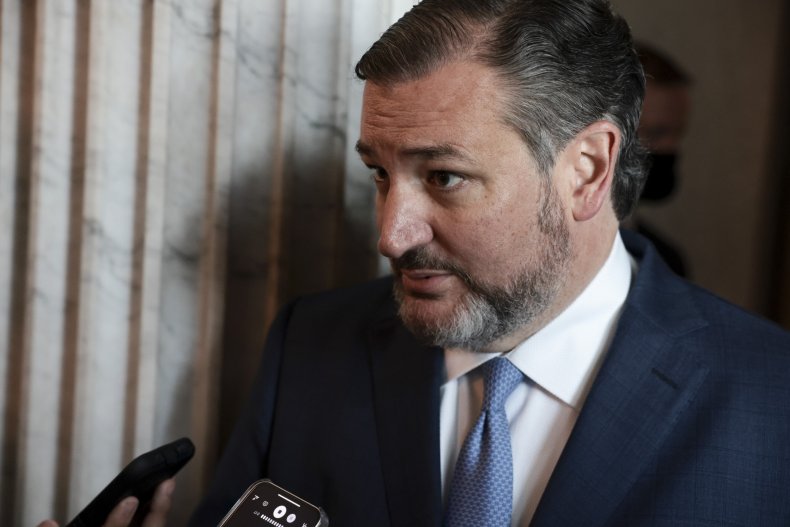 Many conservatives joined Cruz in expressing outrage at the Sesame Street icon's promotion of the vaccine.
Newsmax host and former Trump adviser Steve Cortes slammed Big Bird's announcement as "evil." Fox News contributor Lisa Boothe said it was "twisted" brainwashing.
"When it comes to vaccines it ought to be your choice," Cruz said in his latest podcast episode. "You ought to be the one making that decision and what we're seeing from Joe Biden, what we're seeing from a lot of big businesses, what we're seeing from sports leagues is they want to use government force to force you to comply. And when that comes to kids, I think that's really pernicious."
The U.S. Centers for Disease Control and Prevention (CDC) on November 2 gave the final okay for children ages 5 to 11 to receive a low dose of the Pfizer/BioNTech vaccine. The approval expanded vaccine eligibility for 28 million kids.
President Joe Biden called the CDC's recommendation "a turning point in our battle against COVID-19," and said the administration has purchased enough of the vaccine "for every child in America."
Newsweek reached out to Cruz's office for additional comment but didn't receive a response before publication.