Ted Cruz Scrolls Phone, Ignoring Klobuchar As She Rebukes Him at Senate Voting Rights Hearing
Republican Texas Senator Ted Cruz scrolled through his phone during a Senate voting rights hearing. While scrolling, Democratic Minnesota Senator Amy Klobuchar rebuked him for baselessly contesting the results of the 2020 election.
Klobuchar made her comments during a Tuesday debate in the Senate Rules Committee over the For the People Act, a Democratic election reform bill. Klobuchar chairs the committee.
The half-Democrat and half-Republican-led committee voted 9-9, keeping the bill from moving to the Senate floor. Despite that, Klobuchar said that Senate Democrats had an alternate way to introduce the bill in the Senate nonetheless.
"You, Senator Cruz, not all of your colleagues here today, you were contesting the Electoral College," Klobuchar said within sight of Cruz. "You were ... one of the leaders on the effort to say that the election results were not correct. And so you wonder why we want to make sure that people have the right to vote?"
Despite Klobuchar calling Cruz out by name, the senator seemingly ignored her while scrolling on his phone's screen.
In early January, Cruz led a group of Republican senators who pledged to reject states' electors unless their states submitted to an audit of their voting results. His Republican and Democratic colleagues called his challenge "embarrassing." Even Cruz admitted that it had little chance of succeeding.
Cruz has called the voting rights bill a "fraud law" and claimed that Democrats want to pass it to "manipulate and steal" future elections. During Tuesday's hearing, Cruz called the voting bill "Jim Crow 2.0", comparing them to post-Civil War laws that prohibited Black people from voting.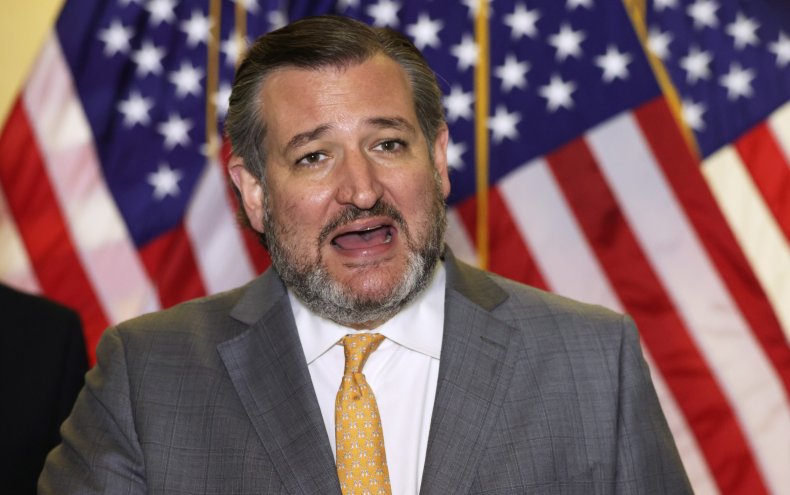 In early March, Democrats in the House of Representatives passed the 791-page voting rights bill largely along party lines in a 220-210 vote. Democrats have described the legislation as "anti-corruption legislation." It would limit gerrymandering and counteract Republican state and local efforts to limit voting access.
The proposals would relax voter ID laws and preregister 16-year-olds to vote two years after they obtain a driver's licence. The proposals would also require the U.S. Postal Service to update voter registration for people who change their addresses. It would also increase online voter registration systems and same-day voter registration for federal elections.
"We came out of this last election where we saw multiple allegations of serious voter fraud, and the Democrats and the media took on the talking points that voter fraud doesn't exist. That anyone who says it exists is somehow engaged in a conspiracy theory," Cruz said. "Now with [their bill], the Democrats are seeking to lock in their advantage. They want mail-in ballots everywhere, they want no photo ID."
Newsweek contacted Cruz's office for comment.