With Wins, Cruz Set as Trump's Main Rival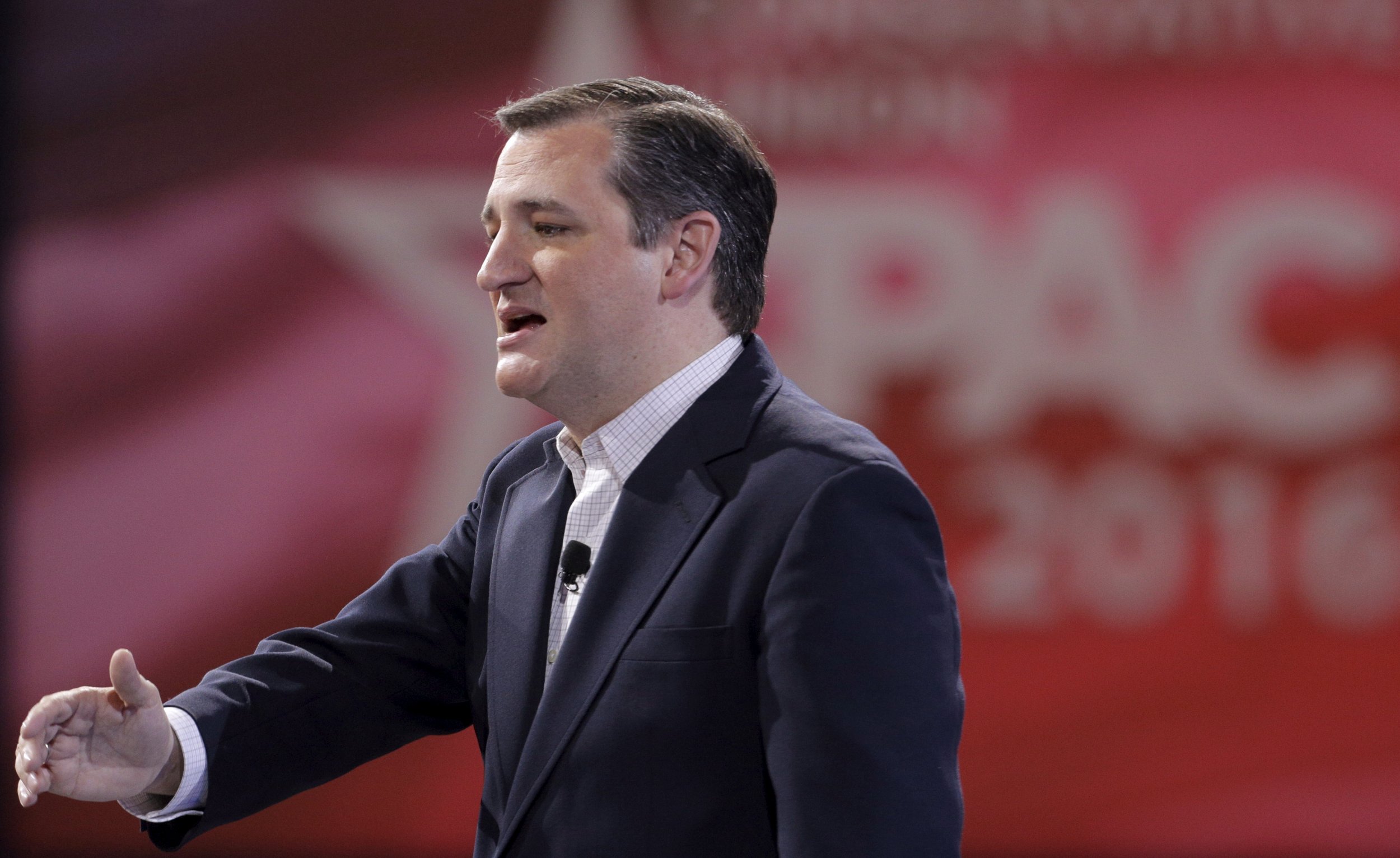 WASHINGTON (Reuters) - Republican presidential contender Ted Cruz solidified his claim to be front-runner Donald Trump's prime challenger by splitting four nominating contests with the real estate mogul, and both turned their attention to a crucial showdown in Michigan on Tuesday.
The wins for Trump and Cruz on Saturday were a setback for the Republican Party's most powerful members, who have largely opposed Trump and hinted that they prefer Marco Rubio, a U.S. senator who was shut out in the four contests.
"I think it's time that he dropped out of the race," Trump said of Rubio afterward. "I want Ted one on one."
The Republican campaign now moves to Puerto Rico on Sunday and contests on Tuesday in Michigan, Mississippi, Idaho and Hawaii, where Trump will be looking to expand his lead in the battle to pick nominees for the November 8 presidential election to succeed President Barack Obama.
On the Democratic side, front-runner Hillary Clinton won on Saturday in Louisiana and rival Bernie Sanders won in Kansas and Nebraska in results that slightly expanded Clinton's delegate lead over the U.S. senator from Vermont.
Next up for Democrats is a contest in Maine on Sunday and a nationally televised debate on Sunday night from Flint, Michigan, a majority-black and impoverished city that has suffered a health crisis caused by a contaminated water supply.
In an interview on Sunday, Clinton downplayed the legal uncertainty of the ongoing inquiry by federal investigators into her use of a private email server for her work as secretary of state.
"Well there is no basis for that," she told CBS's Face the Nation after being asked about fears in her party that she or her colleagues from the State Department may be prosecuted. She said she was "delighted" that Bryan Pagliano, a technician who managed her email system, was cooperating with the criminal investigation in exchange for immunity by the U.S. Justice Department.
The Republican race has been marked by a growing wave of attacks on Trump from the Republican establishment, which has blanched at his calls to build a wall on the border with Mexico, round up and deport 11 million undocumented immigrants and temporarily bar all Muslims from entering the United States.
The party's establishment has not been much happier with Cruz, who has alienated many party leaders in Washington. Cruz, 45, has called for the United States to "carpet bomb" the Islamic State militant group and has pledged to eliminate the tax-collecting Internal Revenue Service and four Cabinet agencies.
Trump still has a substantial lead in the race for delegates who select the presidential nominee at the nominating convention in July.
Reince Priebus, the Republican National Committee chairman, said he thought the party's nominee would most likely be decided by voters before the convention, and that the party's leadership did not intend to subvert the will of its members.
"There are no plans to undo the rules, or change the nomination process mid-stream," he said in an interview on Sunday with ABC News, downplaying the prospect of the first contested convention in decades.
He also spoke ruefully of the sometimes adolescent language used by his party's candidates, with Rubio calling Trump unattractive and incontinent, and Trump boasting at the last debate that his penis was not at all small, contrary to what Rubio had suggested.
"I would hope that at the next debate," Priebus said, "things are improved over the last debate as far as tone and rhetoric."