Ted Cruz Cautions Space Force Needed to Fight Pirates, Espionage and China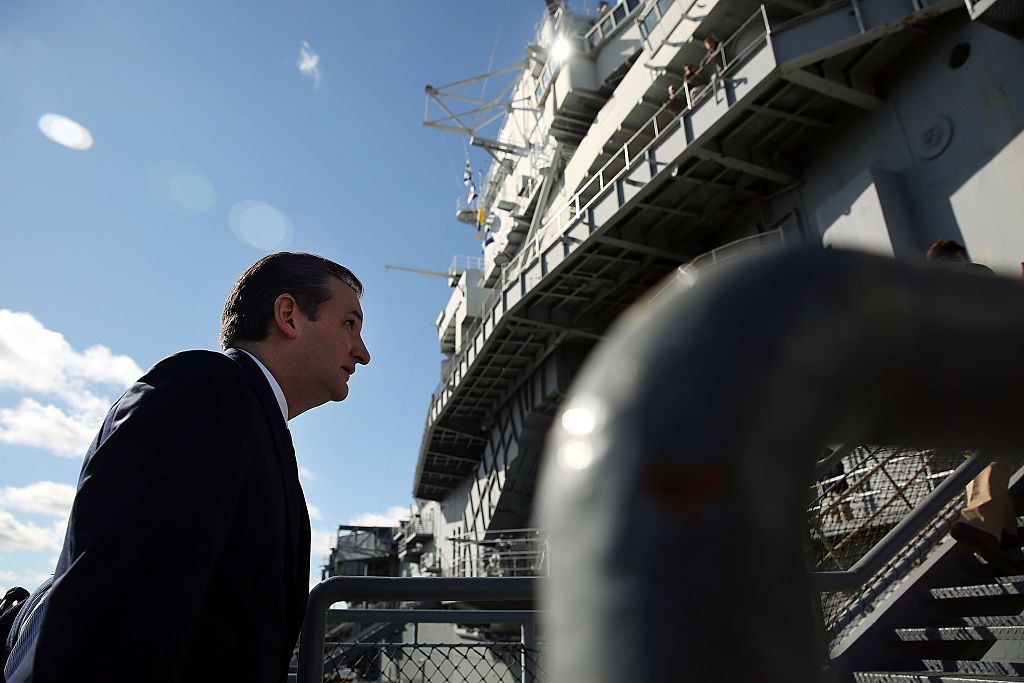 Texas Republican Senator Ted Cruz doubled down on his calls for a U.S. Space Force to take on extraterrestrial pirates and existential threats.
Cruz, chairman and majority member of the Senate subcommittee on aviation and space, warned Congress Wednesday that pirates may soon be able to hurt the U.S. economy or attack the country from space. The Trump administration is seeking $2 billion from Congress in order to establish the new military branch, but they have failed to get additional financial support from House Democrats after Vice President Mike Pence first unveiled the Space Force plans at the Pentagon in August of last year.
Cruz responded to a Yahoo! News article on Twitter Wednesday, which had created an illustration showing the Republican senator speaking in space next to a Star Wars-like battleship adorned with a recognizable pirate flag.
"Sure, a frigate w/ skull & crossbones in space is unlikely anytime soon, but what Yahoo conveniently omits is the threat of piracy, espionage & violence from rogue & rival NATIONS is very real. Indeed, China has already developed & tested weapons to destroy satellites in space," Cruz tweeted Wednesday.
The article was discussing the context surrounding Cruz's appeal for additional financing since House Democrats gained a majority and have soured on the additional military spending on top of the $10 billion currently being spent annually on undesignated space projects. Cruz compared the role of Space Force to that of the U.S. Navy defending commercial ships from pirates off the coast of Somalia or elsewhere.
"Nations have recognized the necessity of naval forces and maintaining a superior capability to protect waterborne travel and commerce from bad actors," said Cruz. "Pirates threaten the open seas, and the same is possible in space. In this same way, I believe we too must now recognize the necessity of a Space Force to defend the nation and to protect space commerce and civil space exploration."
Cruz's China warnings come after the country became the third on earth to land a probe, Chang'e 4, on the moon last January and the first to do so on the far side of Earth's lone moon. The move has led many to speculate a new "space race" with China, and not Russia, could continue into the future.
But many critics say the Trump administration's desire to militarize space could become a dangerous international race.
"The militarization of space is a path toward catastrophe," Viktor Bondarev, a Russian parliamentarian told reporters last June following Trump's announcement.
Bondarev argued the creation of Trump's Space Force would require the U.S. to abandon the 1967 Outer Space Treaty, an international agreement that establishes rules for the use and exploration of space. Bondarev added that should the U.S. break the treaty, it could spark an international arms race in outer space.
"There's still remnants of common sense in the American political elite," Bondarev said last year. "But if the U.S. withdraws from the treaty, then of course, not only ours but other states will follow with a tough response aimed at ensuring global security."
In February, Trump signed a directive outlining his plan to create the separate military branch primarily to protect satellites and assert U.S. dominance in Earth's orbit. "We have to be prepared," Trump told reporters. "My administration has made the creation of a space force a national security issue."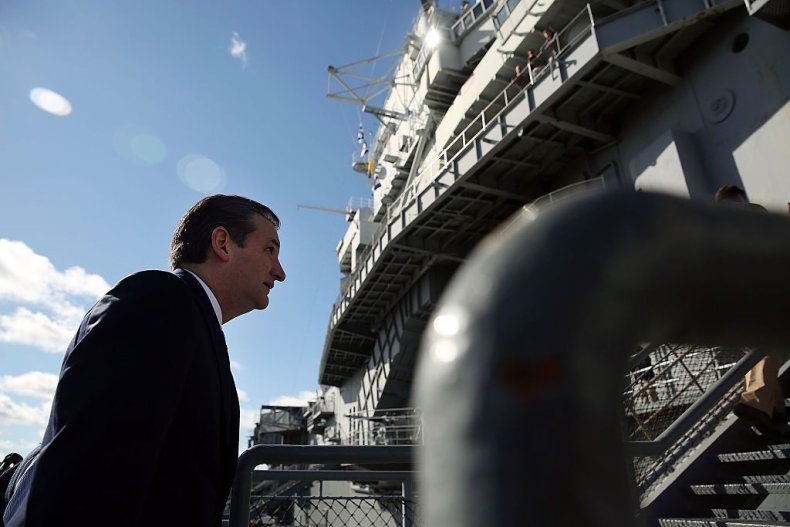 But the Trump administration's Space Force has at least one supporter: Elon Musk. The Tesla and SpaceX founder told the Recode Decode podcast last November he is a fan of the plan, saying, "I think it's cool. You know, like, when the Air Force was formed, there was a lot of, like, pooh-poohing, and, like, 'Oh, how silly to have an Air Force!'"
Musk continued, "People today may not realize back then it was widely panned as a ridiculous thing to create the Air Force, but now everyone's, like, 'Obviously, you should have an Air Force. I think it's gonna become obvious that we should have a Space Force too."