Ted Cruz Spars With Pete Buttigieg Over Meaning of Constitutional Originalism
Republican Senator Ted Cruz debated constitutional originalism with Pete Buttigieg on Twitter Tuesday morning, after unveiling a proposed amendment to prohibit Democrats from adding seats to the U.S. Supreme Court following next month's election. An "originalist" is someone who believes interpretations of constitutional text should rely on the authors' original intentions when statutes were first drafted.
"The Left keeps repeating this idiotic arg: 'Ha! Ha! If you're an originalist, you can't amend the Constitution.' No, Art VII of the Constitution lays out the process of amendments (e.g., Bill of Rights). Following that process is HOW you do it—not judges just rewriting the text," Cruz wrote on Tuesday, responding to an earlier tweet from Buttigieg, a former Democratic presidential candidate and the previous mayor of South Bend, Indiana, posted on Monday night.
"You know it's getting twisted when Ted Cruz decides to vindicate constitutional originalism by... amending the Constitution to overwrite the founders' vision for how to set up the Supreme Court," Buttigieg said in the tweet.
The social media exchange between Cruz and Buttigieg discussed constitutional originalism in the context of court-packing, a process through which additional justices could potentially serve on the Supreme Court. Prominent Democrats have suggested doing this as means to counter President Donald Trump's most recent nominee, Amy Coney Barrett. If confirmed, Barrett's introduction would give the court a 6-3 conservative majority.
Joe Biden, the former vice president and current Democratic presidential nominee, has yet to state an explicit opinion about court-packing. Last week, he said that he would "make clear [his] position" on the issue once voting for Barrett's confirmation is underway.
The Supreme Court has consisted of nine justices, one chief justice and eight associates, since 1869. Passage of the Judiciary Act, a congressional statute, established the number that year. The Constitution itself does not specify how many justices are permitted to serve on the court.
Still, Republicans have pushed back against Democratic lawmakers' proposals to expand of the Supreme Court roster if Barrett is confirmed. On Monday, a group of GOP senators unveiled an amendment that would prohibit court-packing. Cruz sponsored the amendment, which is also backed by Arizona's Martha McSally, Georgia's Kelly Loeffler, Mississippi's Cindy Hyde-Smith and Roger Wicker, and North Carolina's Thom Tillis.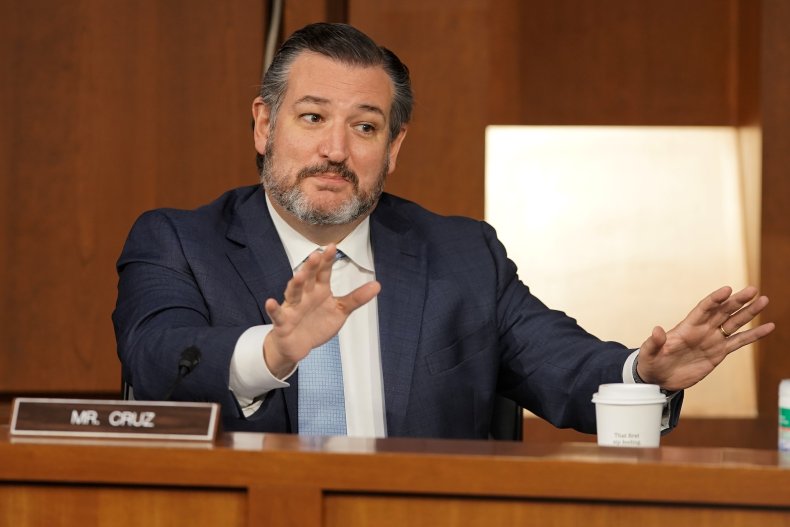 Two proposals are included in the amendment. The first, called 'Keep Nine,' would prohibit any Supreme Court expansion. The second "would stop Democrats from unilaterally passing any court-packing legislation in the United States Senate," according to a statement issued by Cruz's office on Monday.
Newsweek reached out to Buttigieg and Cruz for additional comments but did not receive replies in time for publication.