Ted Cruz Rolls Out Gun Coalition Group at Shooting Range in Iowa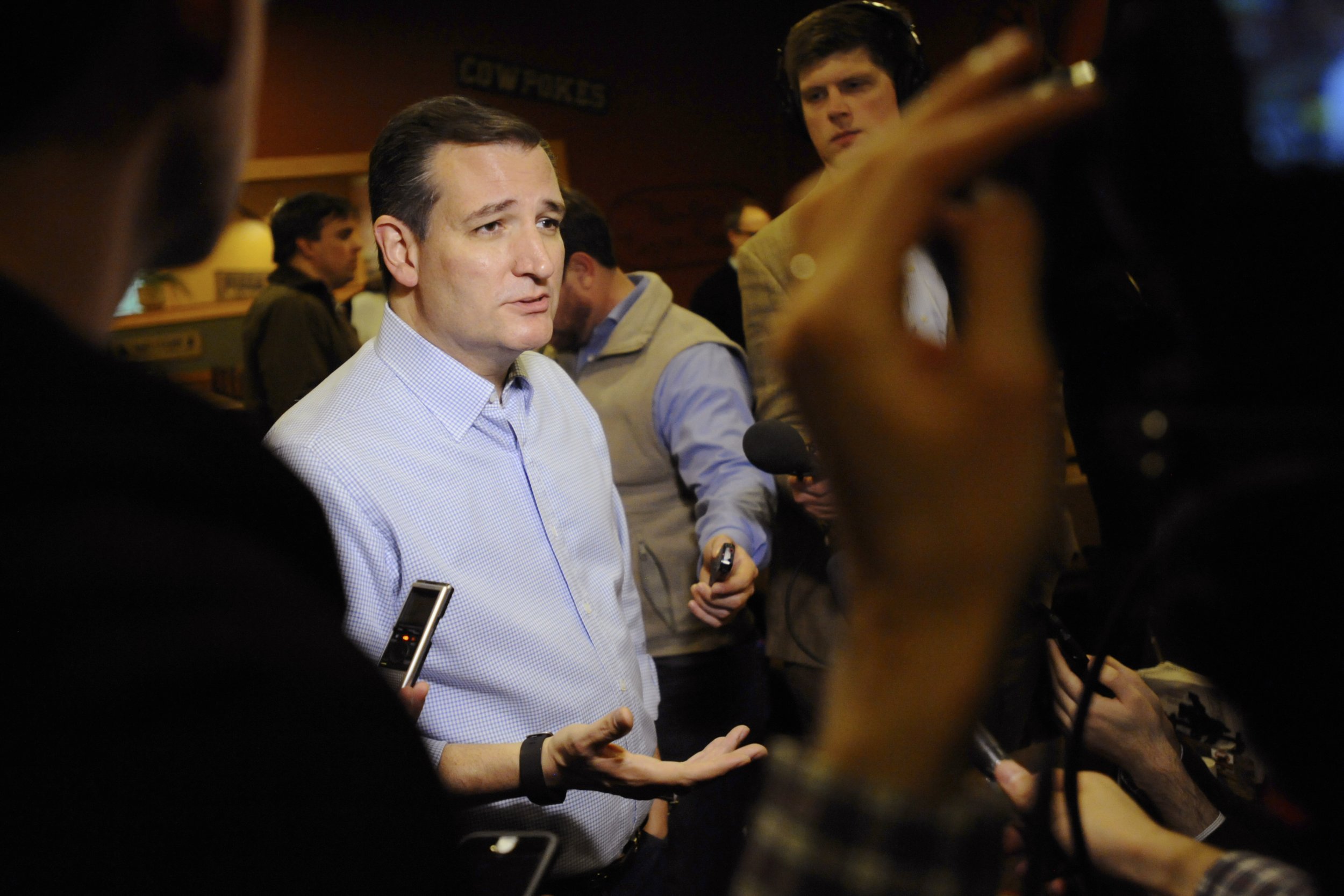 "You don't get rid of the bad guys by getting rid of our guns. You get rid of the bad guys by using our guns."
That's what Ted Cruz told the Breitbart News Network on Thursday, responding to the Wednesday shooting in San Bernardino, California, that left 14 people dead. On Friday afternoon, the freshman senator from Texas went ahead with a major gun-related event at an Iowa indoor shooting range, where he announced the formation of a "National Second Amendment Coalition."
In a statement just before the event, Cruz said, "The right to keep and bear arms is not about hunting; it's not about target practice. It's about our basic right to protect our homes, our children and our lives," according to a report in The Des Moines Register. His "Coalition" will be chaired by Tim Macy, president of the Gun Owners Association of America, the Register said.
Cruz turned the event, which was scheduled before the San Bernardino shooting occurred, into an address on guns. A firebrand orator and gadfly to the GOP's establishment, he doesn't think that a moderate Republican can carry the party into the White House, and in times of crisis he doubles down and moves further right, whatever the issue.
"I would note that the calls from liberals for more and more gun controls in the wake of the San Bernardino shootings ignores the fact that California already has some of the strictest gun control laws in the country," Cruz told Breitbart Thursday.
The two San Bernardino shooters were armed with assault rifles and hundreds of rounds of ammunition; such weapons and high-capacity magazines were banned by legislation passed during the Clinton administration, until the laws expired during the Bush presidency. Since then, it's been legal to purchase military and tactical weapons with high-ammunition capacity.
Cruz has recently surged in the Iowa polls to second place, behind front-runner Donald Trump (who claims to have a concealed carry permit). The senator is considered one of the favorites to win Iowa, where evangelical and social conservative voters make up a major percentage of Republican caucus-goers.
While his rhetoric is stronger than many in the party, Cruz's positions aren't any different. Senator Marco Rubio, considered more of a centrist candidate by media outlets, also doubled down on guns after the shooting, telling CBS This Morning that background checks would be ineffectual in preventing mass shootings. He blamed the prevalence of gun violence (hundreds of incidents have occurred this year) on culture and "mental health issues."
Rubio and Cruz agree that "radical Islamic terrorism" is the real threat to Americans' safety.
Pivoting during his Breitbart interview, Cruz said, "The gun control push illustrates the misguided priorities of President Obama and Hillary Clinton. They refuse to stand up and do what is necessary to defeat radical Islamic terrorism, to defeat ISIS, to prevent Iran from acquiring nuclear weapons."
Ahead of Cruz's appearance, the Iowa Democratic Party released a statement saying, "It should surprise every Iowan that Senator Cruz and his Republican colleagues—Senator Rubio, Senator Paul and Senator Graham—were joined last night by Iowa Republicans Senator Grassley and Senator Ernst in voting against legislation that would have blocked persons on the no-fly anti-terrorist list from purchasing guns. They also all voted against a measure that would have instituted background checks to help keep guns out of the wrong hands."
Cruz believes that threats of domestic terrorism illustrate the importance of being armed. His is the exact sort of rhetoric that those in highly conservative circles love, and he will need their widespread support to win the nomination.