Ted Cruz Tells Little Girl World Is On Fire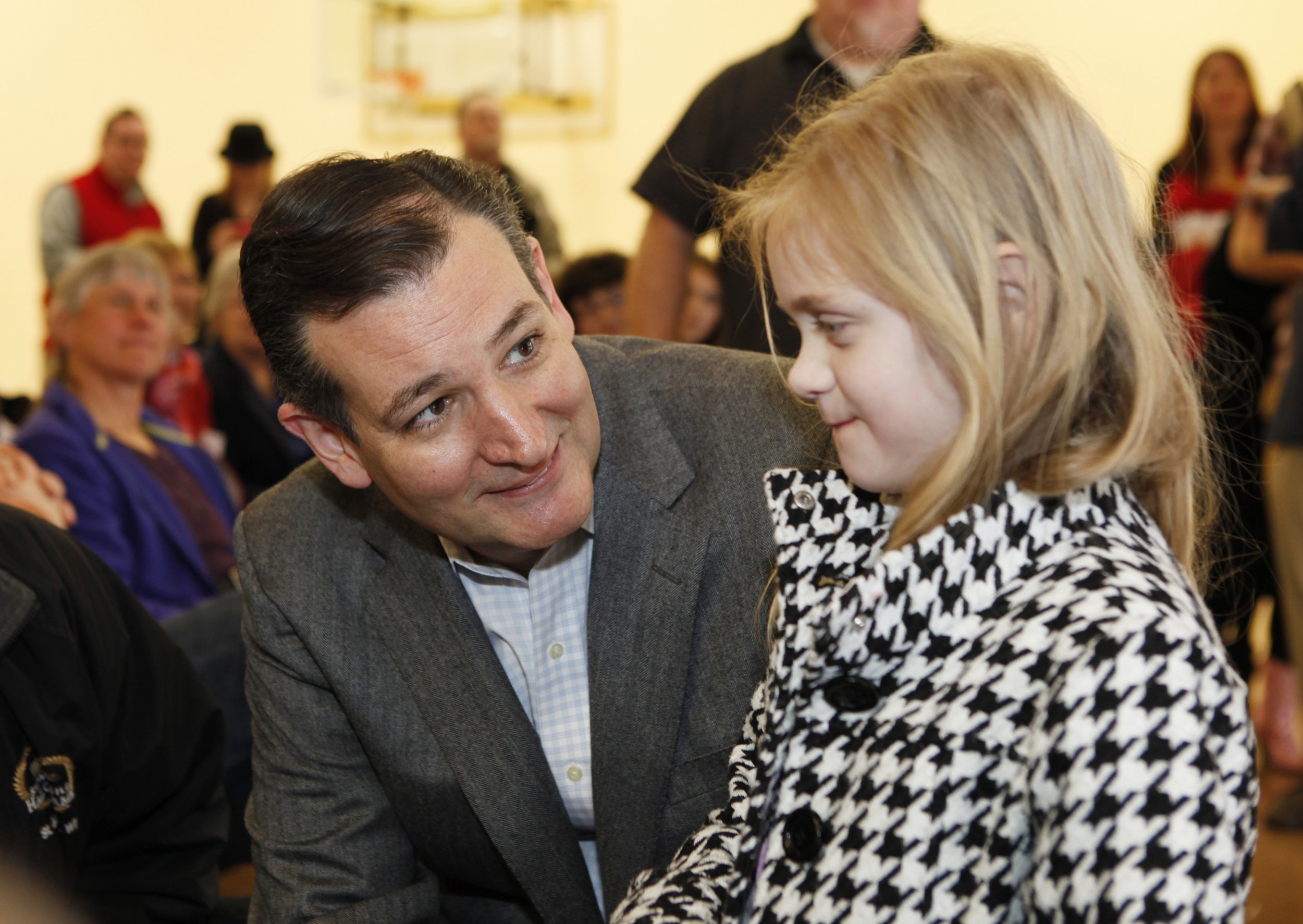 Updated | U.S. Senator Ted Cruz said "the whole world is on fire" while he was attacking the "Obama economy" and "Obamacare" during an appearance in Barrington, New Hampshire over the weekend.
From the audience, a little girl replied, "The world is on fire?"
As some of the other audience members chuckled, Cruz told Julia Trant, 3: "The world is on fire. Yes! Your world is on fire. But you know what? Your mommy's here and everyone's here to make sure the world you grow up in is better." Her mother told WRKO Radio that Julia was not in tears and "looked at him as a hero."
"It's unfortunate so many news outlets jumped to report a story without checking the facts," Catherine Frazier, a spokeswoman for the Senator, told Newsweek of reports that Trant was scared by the prospect of the world burning. "Sen. Cruz was honored for the chance to visit with so many New Hamphshirites this weekend and enjoyed his swing through the Granite State."
Trant could not be reached for comment because she is three.