Ted Cruz Tells Tucker Carlson He Was Wrong to Call Capitol Riot a Terrorist Attack
Senator Ted Cruz said Thursday he would no longer refer to last year's riot at the U.S. Capitol as a "terrorist attack."
The Texas Republican made the remarks on an appearance on Fox News' Tucker Carlson Tonight, after Carlson criticized Cruz for previously referring to the event as "a violent terrorist attack on the Capitol."
But on Thursday, which marked the one-year anniversary of a mob trying to halt the certification of the 2020 election, Cruz reversed course.
"The reason I use that word for a decade, I have referred to people who violently assault police officers as terrorists. I've done so over and over and over again. If you look at all the assaults we've seen across the country, I've called that terrorism over and over again," said Cruz. "That being said, Tucker, I agree with you it was a mistake to say that yesterday. And the reason is what you just said—which is we've now had a year of [critics] trying to say that all of us are terrorists."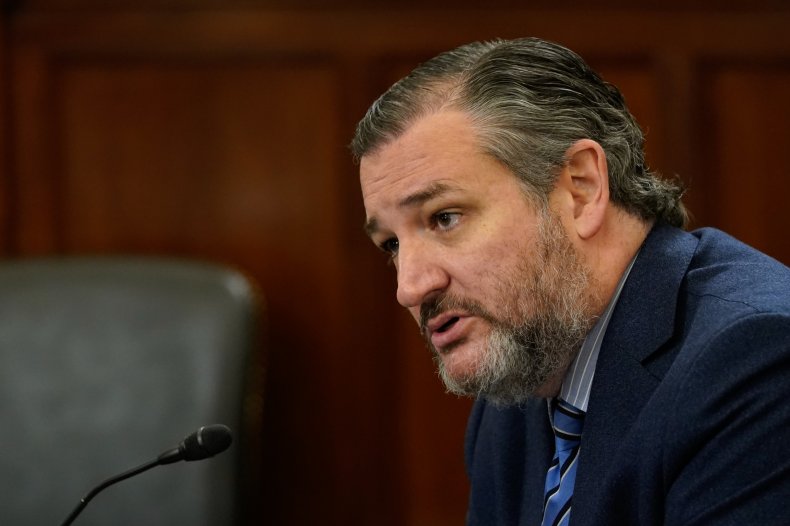 His remarks drew withering reactions from Democrats.
"Holy smokes," U.S. Representative Eric Swalwell, a California Democrat, said on Twitter. "Are you surprised (Cruz) just backed down from (Carlson's) attack on him last night for Cruz calling January 6 a 'terrorist attack?' Cruz folded like a card table. We know Cruz won't defend his wife but now he won't even defend ... Ted Cruz?"
Former Obama administration HUD Secretary Julián Castro said on Twitter that "Ted Cruz would apologize for breathing if it meant winning over the MAGA crowd."
Many Republicans have sought to cast reaction to the January 6 riot as overblown, describing some in the mob that overtook the Capitol as tourists or patriots exercising free-speech rights.
But other Republicans haven't. Karl Rove, a former political advisor to President George W. Bush, wrote in a Wall Street Journal op-ed Wednesday that there "can be no soft-pedaling what happened and no absolution for those who planned, encouraged and aided the attempt to overthrow our democracy."
Cruz struck a similar tone on Wednesday, describing the one-year anniversary of a "violent terrorist attack" as "solemn." He also praised law enforcement who responded for their "selfless sacrifice."
That evening Carlson, who has repeatedly downplayed the attack on his show, ridiculed the upcoming remembrance, the "feelings of survivors" and Cruz. He took aim at Cruz and other Republicans for "repeating the talking points that (Attorney General) Merrick Garland has written for them." Merrick earlier said the Justice Department was committed to holding all perpetrators of the January 6 riot accountable
"Every word Ted Cruz uses is used intentionally. He's a lawyer," Carlson said Wednesday night. "He described Jan. 6 as a violent terrorist attack. Of all the things January 6 was, it was definitely not a violent terrorist attack. It wasn't an insurrection. Was it a riot? Sure. It was not a violent terrorist attack. Sorry! So why are you telling us that it was, Ted Cruz?"
After his Thursday appearance on Carlson's show, Cruz tweeted out a video of the interview saying, "I used a dumb choice of words and unfortunately a lot of people are misunderstanding what I meant."