New Poll Shows Ted Cruz and Donald Trump May Be Tied Nationally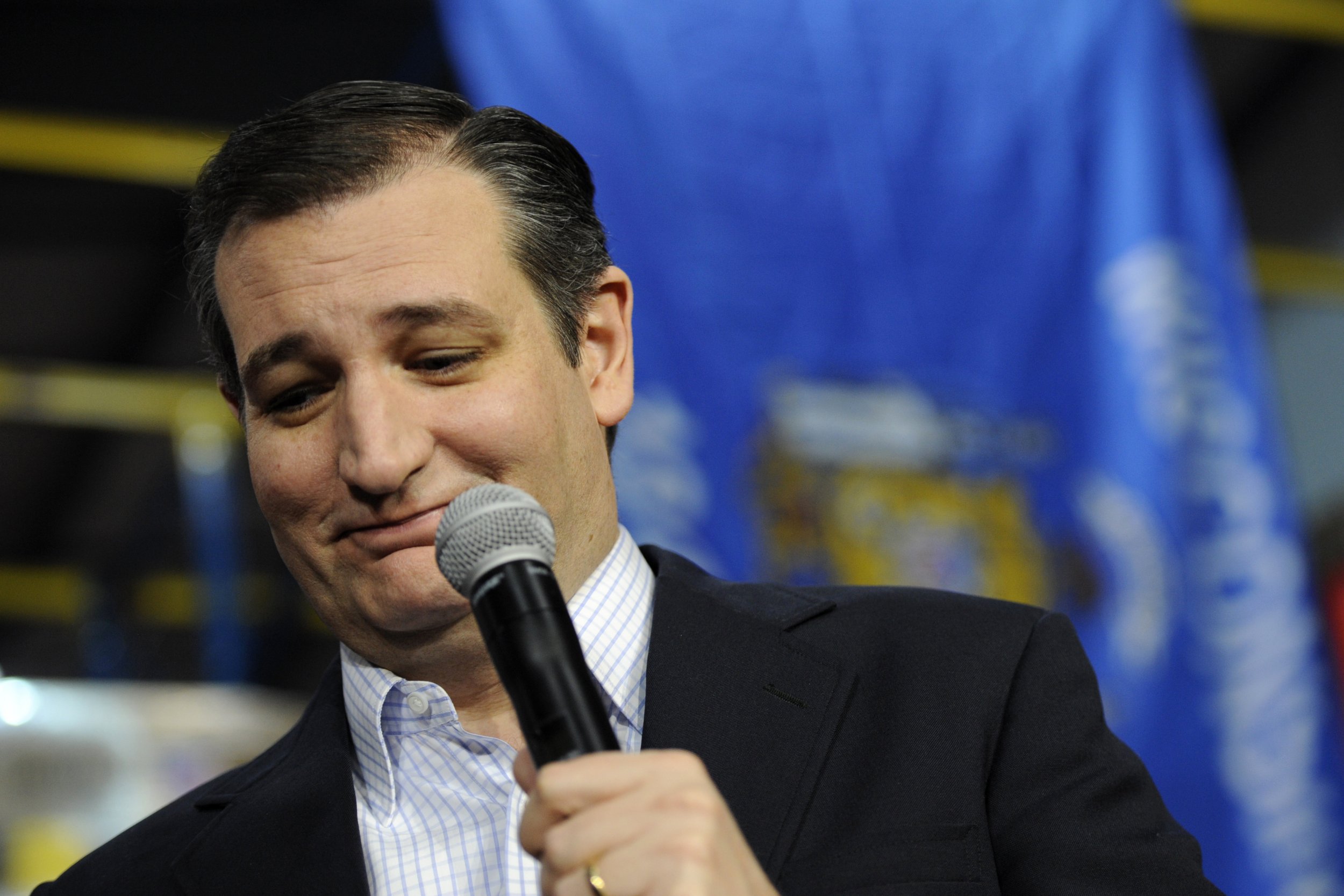 MILWAUKEE (Reuters) - U.S. Republican presidential candidate Ted Cruz has pulled into a statistical dead heat with front-runner Donald Trump, a new Reuters/Ipsos national poll showed on Tuesday, as the Texas senator appeared poised to pick up a key victory in Wisconsin's primary.
Cruz's recent gains mark the first time since November that one of Trump's rivals has threatened his lead in support among Republicans, coinciding with missteps by the New York real estate mogul that include a gaffe about abortion and the arrest of his campaign manager on battery charges.
Cruz got 35.2 percent of support to Trump's 39.5 percent, the poll of 568 Republicans taken April 1-5 found. The numbers put the two within the poll's 4.8 percentage-point credibility interval, a measure of accuracy.
Cruz, a U.S. senator from Texas, and Trump were also briefly in a dead heat early last week. But as recently as a month ago, when Senator Marco Rubio was also still a candidate, Cruz trailed Trump in Reuters/Ipsos polling by about 20 points. Ohio Governor John Kasich, the only other Republican now remaining in the race for the party's nomination, placed third in Tuesday's poll with 18.7 percent.
Cruz appeared poised for victory in Wisconsin's nominating contest on Tuesday, according to opinion polls in the state. He hopes a Wisconsin victory will deliver a powerful message that he can unite disparate factions of the party and break Trump's momentum.
Facing possible defeat in Wisconsin, Trump proposed blocking money transfers to Mexico by undocumented immigrants as a way to pressure Mexico to pay for a border wall, a key component of his controversial immigration plan, which has won votes in other states.
Trump's campaign said in a memo that if elected, he would use a U.S. anti-terrorism law to cut off remittances from people living in the United States illegally. The memo elaborated on an idea Trump floated in August, when he suggested seizing all remittances tied to "illegal wages."
Asked about Trump's remittances plan, Democratic President Barack Obama called it unworkable. "The notion that we're going to track every Western Union bit of money that's being sent to Mexico, good luck with that," Obama said at a White House press briefing.
Trump's support has faltered among women in particular. He said in a March 30 interview that if abortion was illegal, women who end pregnancies could face punishment. He later reversed himself to say doctors who provide abortions should be held responsible.
He was also criticized for standing by his campaign manager, Corey Lewandowski, after the aide was arrested on misdemeanor battery charges in an incident with a journalist.
More than 70 percent of likely women voters said they had an "unfavorable" opinion of Trump, according to a rolling poll average for the five-day period ended April 5.
Trump dismissed concerns.
"I think we're going to do very well in Wisconsin," he told reporters on Tuesday at a diner, where he declined a customer's offer to let him try on one of the dairy state's signature "cheesehead" hats.
Trump also disputes Cruz's claim he can unify the party, saying at rallies that "everybody hates Cruz."
The role of unifier is an unlikely one for Cruz, who has had a stormy relationship with party leaders since he forced the U.S. government to shut down for six days in 2013 in a budget fight with Obama. But enmity toward Trump among many in the party establishment was enough for five former Republican White House rivals to back Cruz.
In the Democratic race, U.S. Senator Bernie Sanders of Vermont has a slender lead in opinion polls in Wisconsin over front-runner Hillary Clinton, but she maintained her lead nationally in a Reuters/Ipsos poll also released on Tuesday.