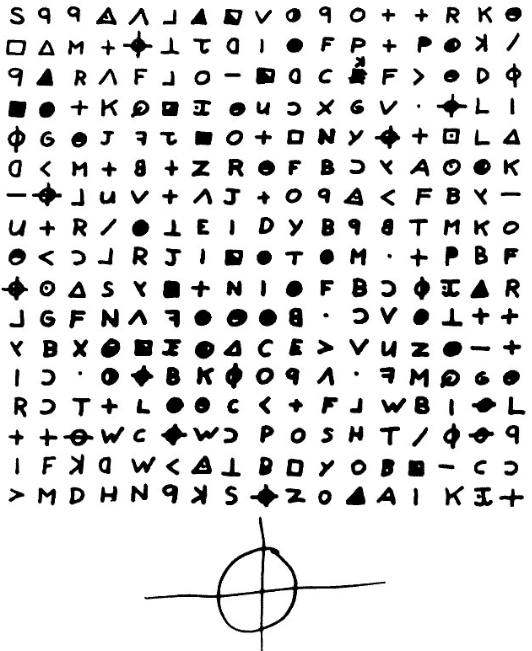 In a display of apparent humor for Halloween, Texas Senator Ted Cruz posted an image on Twitter referencing the Zodiac Killer, leaning into a meme that has circulated on the internet for some time.
"Happy Halloween," Cruz wrote, alongside an image of the Zodiac Killer's infamous cryptic icons.
Conspiracy theorists and pranksters have linked Cruz to the serial killer for a few years, despite the fact that he was not yet born when the Zodiac Killer made headlines in California. It's not the first time Cruz has referenced the conspiracy: Last year, he posted the same image for Halloween.
Cruz's post quickly amassed likes and responses.
"I KNEW IT," one user wrote.
"Thanks for being a good sport, Ted," wrote another.
Others, however, used the image to embed messages like "Vote Beto" in reference to the upcoming race for Cruz's Senate seat, while some were not too keen on the idea of referencing a serial killer.
"NOT FUNNY," one person wrote. "People were killed by this serial murderer. Why would you joke about this???"
The Zodiac Killer is thought to be responsible for a string of murders in California in the 1960s, before Cruz was born. He was given the moniker based on cryptograms sent to newspapers, but the identity of the man responsible was never uncovered. In recent years, the conspiracy theory claiming Cruz is the murderer gained so much traction that in 2016, his wife adamantly denied it in an interview.
"Well, I've been married to him for 15 years and I know pretty well who he is, so it doesn't bother me at all," Heidi Cruz said. "There's a lot of garbage out there. It's amazing how a lot of people are swayed by it."