Ted Cruz Likes Porn Clip on Twitter, Fervent Speculation Ensues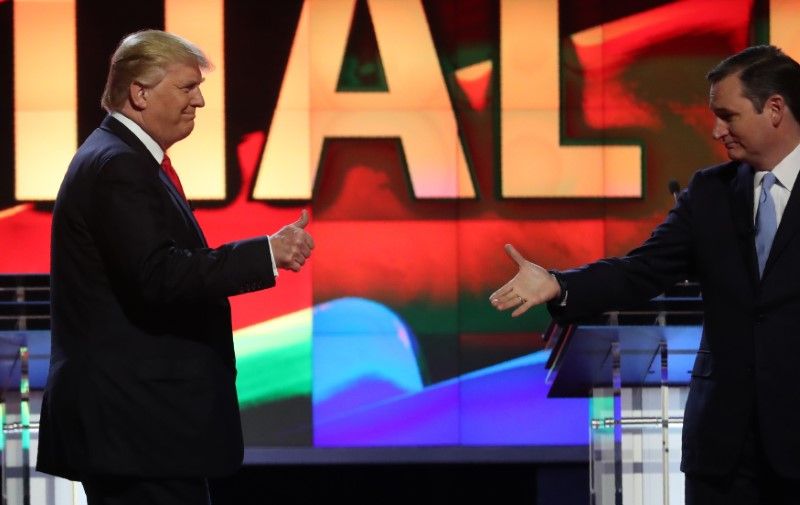 The excuses are almost inevitable, and predictable: The account was hacked, possibly by those pesky Russians. Or some rogue intern got hold of the social media, a secret Democrat intent on sabotage. Whatever the case, it is all but certain that Ted Cruz, the conservative Republican who serves as the junior Senator from Texas, will deny having "liked" a pornographic clip on Twitter.
The facts are as follows: On Monday evening, the account belonging to Cruz "liked" a video clip posted by @SexuallPosts, an account whose sole purpose is disseminating pornographic videos. That clip, 2 minutes and 20 seconds in length, has a woman walking into what appears to be her house. There, she discovers a couple having sexual intercourse. She proceeds to watch them, to her own evident pleasure.
The Cruz account retracted the "like" as soon as it began to attract the attention of Twitter users. By then, of course, it was too late.
Cruz's press secretary did not immediately respond to a request for comment early Tuesday morning. A request for comment to the administrator of the @SexuallPosts Twitter account similarly received no response at time of publication. A senior communications adviser to Cruz did acknowledge the incident in a late Monday tweet:
Sexuall Posts, meanwhile, sought to capitalize on the attention by updating its Twitter profile, urging users to "Follow for the Same Porn @TedCruz Watches."
Of course, many people like pornography for many reasons. Most of those people, however, are not moralizing conservative politicians known to regularly profess the profundity of their Christian faith. Cruz has frequently railed against gay marriage while casting himself as a pious defender of the republic. In the strident tones of a doomsday preacher, he has maligned "New York values" while promising to defend the last vestiges of Western civilization, if only the good citizens of the nation were willing to make him their president. (Of course, Donald Trump won the Republican candidacy.)
It is therefore not at all surprising that many on Monday night chose not to wait for the Senator's explanation before casting him as a hypocrite worthy of derision:
Those enjoying the schadenfreude-laden moment included his one-time Princeton roomate, who was a vociferous Cruz critic during the Republican primary:
Many also took the opportunity to reprise the beloved—if utterly untrue—notion that Ted Cruz is the Zodiac Killer, a Northern California psychopath responsible for a number of murders starting in 1968 who was never caught.
Cruz was profiled by Politico in 2012 for "mastering social media." The publication branded the then-rising conservative as "Exhibit A of how to effectively use social media to grow a movement." And only days ago, the famously disliked Senator was the subject of a warm New York Times profile that suggested a friendlier, more conciliatory "Ted Cruz 2.0" was in the works. Maybe so, but glitches remain.