Ted Cruz Warns Democrats Want to Bring 'Tofu and Dyed Hair' to Texas
Senator Ted Cruz warned that his defeat in November's mid-terms could lead to a state takeover by tofu-chomping, silicon enhanced California liberals with dyed hair.
Speaking at a campaign rally in Humble, Texas Saturday, Cruz warned that his opponent Beto O'Rourke would turn the Lone Star State into a version of California, with "tofu, silicon and dyed hair."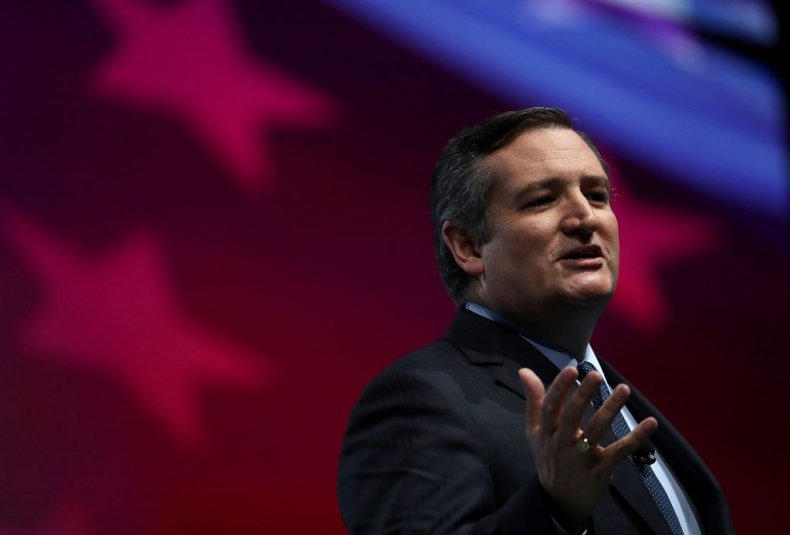 Opponents ridiculed Cruz's comments as out of touch, pointing to ready availability of hair dye and the soybean products in the state.
Cruz issued the warning when quizzed about reports that a White House aide believes he could lose his Senate seat because he is not seen as likable enough, Reuters' James Oliphant reported.
He would not comment on the report.
Cruz is facing a tough battle to retain his seat against O'Rourke, with a Quinnipiac University poll last week showing the race deadlocked. O'Rourke is hoping to become the first Democrat to win a Senate seat in the state since 1994.
With Cruz's one time double digit lead over O'Rourke having fallen away, President Trump is set to stump for the senator—whom he derided on the presidential campaign trail— at a major rally in October.