Ted Cruz Called Out by 'Watchmen' Writer for Misunderstanding the Comic
Ted Cruz has once again sparked a wave of derision online for wildly, or willfully, misinterpreting superhero dramas and using them as an argument against the left.
The Texan Senator has been called out by a producer and writer on HBO's Watchmen for saying that Alan Moore's seminal comic (which spawned a movie and the series) features "rabid environmentalists" that are the "bad guys" and equating villains in superhero films, like Avengers, to the left.
A recent episode of Cruz's podcast "Verdict with Ted Cruz" is going viral for Cruz's takes on Watchmen and Avengers: Endgame.
"Have you noticed in how many movies how often rabid environmentalists are the bad guys?" he asked. "Whether it's Thanos or go to Watchmen. The view of the Left is people are a disease."
He added: "They buy into the Malthusian line that there are too many people in the world, people are bad and everything would be better if we had fewer people. Thanos wanted to eliminate 50 percent of the life forms in the universe with one finger-snapping."
Many people on Twitter are angry at Cruz for misinterpreting both comics.
What Cruz is describing is more aligned with the ideology of eco-fascism, which essentially seeks to blame climate change on issues like overpopulation and immigration leading to the emergence of racist and xenophobic ideals.
Lila Byock, a writer for HBO's Watchmen, responded to the clip on Twitter to say: "Hi, @SenTedCruz Watchmen writer/producer here. Literally what the f*** are you talking about?"
Watchmen, which premiered in October 2019 to critical acclaim is about systemic racism, police brutality, and white supremacists—a far cry from Cruz's depiction.
Byock added: "Get our name out of your thin mouth."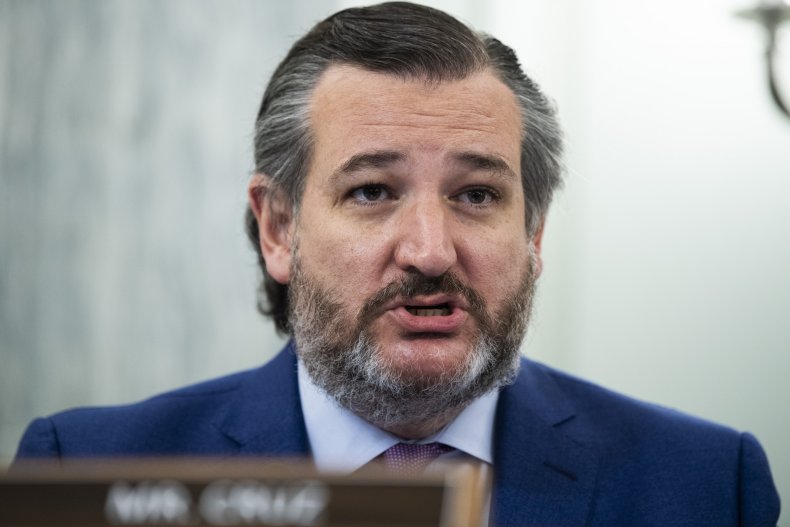 Back in 2015, Cruz stated publicly that Rorschach from Watchmen is one of his top five superheroes—a choice that suggests the senator missed the point of the work entirely.
The character is morally repugnant, has a literal black and white view of the law and thinks he himself is above the law. He also has a deeply unfavorable view of those he perceives as below him in society such as immigrants, the poor and women.
As for his reference to Avengers villain Thanos, Cruz has been criticized for implying that the villain is some sort of liberal environmentalist. So much for the tolerant left, right?
As The Black List founder Franklin Leonard put it: "So... @tedcruz, you think that Hollywood makes those who believe that people are a disease the villains because we AGREE with them?"
Doctor Strange writer C. Robert Cargill responded to the clip: "My favorite part is when he mentions Watchmen, clearly means the show, and realizes he's about to say the quiet part loud again."
Parker Molloy, editor at Media Matters, added: "This...doesn't even make sense? Setting aside that Watchmen has nothing to do with environmentalism, if the view of 'the left' was that 'people are a disease,' then...wouldn't those be the protagonists?"