Cruz Wins Maine, to the Ire of Trump Supporters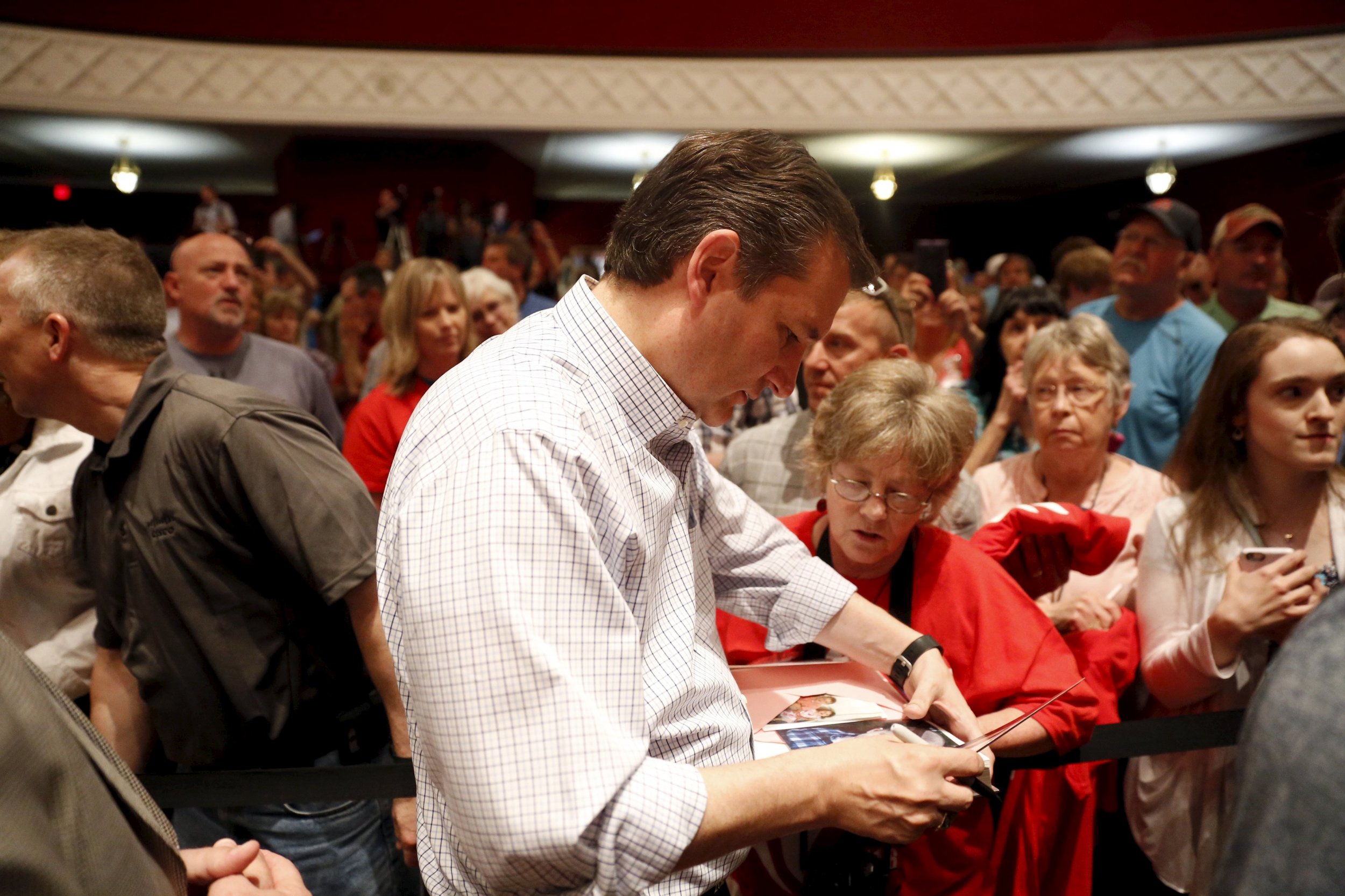 Ted Cruz is the winner of the Maine GOP primary, but in a controversial fashion that has drawn outraged remarks from front-runner Donald Trump's campaign.
Cruz' victory comes more than a month after the state's March 5 caucus, and gives the senator a more lopsided (and controversial) slate of delegates in advance of the GOP's national convention this summer. At the state party convention this weekend, all 14 at-large delegates elected support Cruz, which gives him 19 of the 23 delegates Maine is sending to the national convention in Cleveland.
That's controversial because the Maine GOP decided to make binding the results of March's presidential caucuses, which Cruz won by a margin that would give him 12 delegates, not 19. But at the convention this weekend, the party chose nearly all Cruz delegates, outraging Maine governor and Trump supporter Paul LePage, who accused the Cruz campaign of being "greedy hooligans."
Trump's son Don Jr. went on CNN to accuse Cruz of trying to buy his way to the GOP nomination.
"Ted Cruz has no chance of winning this without bribing the delegates," he told Jake Tapper on the network's State of the Union program. "That's his game at this point."