Ted Cruz Asks Supporters For Less 'Woke' Shoes Over Nike Betsy Ross Controversy
Texas Senator Ted Cruz railed against Nike and various social justice issues Tuesday, asking followers to help him find less "woke" shoes after the company pulled a Betsy Ross inspired design.
Cruz, who has been increasingly vocal about various national issues on social media in recent weeks, claimed Nike "only wants to sell sneakers to people who hate the American flag" via Twitter Tuesday. He engaged several random users about their own patriotism tied to reports former NFL quarterback Colin Kaepernick asked Nike to pull the design because it's offensive to some minorities.
Kaepernick, a Nike endorser, and several activist groups said the Betsy Ross flag design, which features 13 stars in a circle from the original colonies — is an offensive symbol because it is linked to a period of slavery, The Wall Street Journal reported.
"Yep, I own lots of @Nike I've been a life-long customer, since I was kid. But they've now decided their shoes represent snide disdain for the American flag. Since they don't want my business anymore, I won't buy any more. Can anyone recommend a good sneaker co that's not so woke?" Cruz remarked Tuesday.
"It's a good thing @Nike only wants to sell sneakers to people who hate the American flag.... @NFL #HappyFourth," Cruz tweeted Monday evening.
Nike issued a statement through a spokeswoman Monday regarding the Betsy Ross flag design shoe being pulled from both online and brick-and-mortar stores.
"Nike has chosen not to release the Air Max 1 Quick Strike Fourth of July as it featured the old version of the American flag," the Nike representative said.
Cruz continued his anti-Nike social media campaign, frequently comparing his level of patriotism to his "love" for the Star Spangled Banner and other American rituals.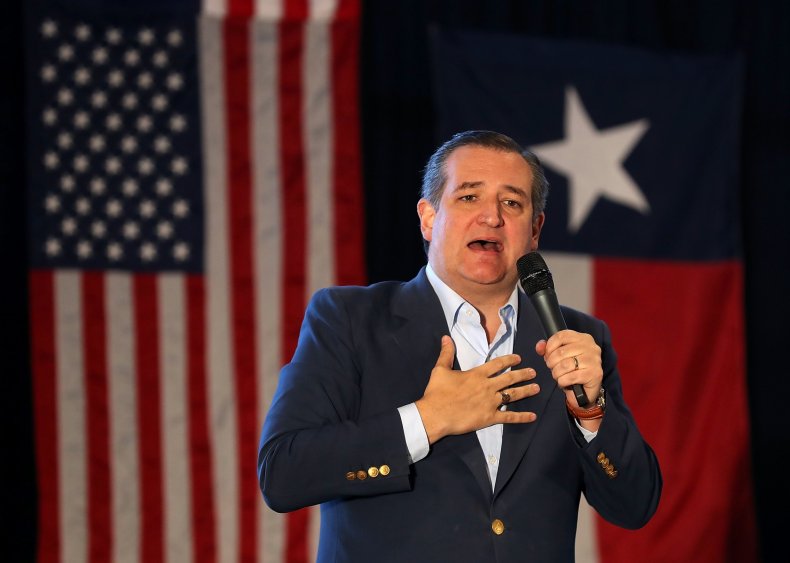 "I love America. I stand for the anthem, respect the flag & honor the men & women who fought to defend our Nation. I respect Free Speech & I'm exerting mine: until @Nike ends its contempt for those values, I WILL NO LONGER PURCHASE NIKE PRODUCTS. #WalkAwayFromNike RT if you agree," Cruz tweeted.
Critics of Cruz lashed out at his anti-Nike tirade, advising him to focus on more pressing issues as a U.S. senator and reminding him of President Donald Trump's insults about his family during the 2016 presidential campaign.
"It's sad you show more outrage over a f**king shoe you would never buy than when the President called your wife ugly and called your dad a murderer. Eat s***, a**hole," remarked comedian Tony Posnanski.
CNBC reported Tuesday that one pair of the Air Max 1 Quick Strike shoes were being sold for more than $2,500 through online stocking companies.