Ted Cruz's Former Campaign Spokesman Thinks Beto O'Rourke Could Win in Texas
A former campaign spokesman for Senator Ted Cruz said Democratic challenger Beto O'Rourke could win the race for the senate seat in Texas, commenting that O'Rourke was running an "interesting" campaign.
Rick Tyler, Cruz's national spokesperson during his 2016 presidential election bid, added his voice to those who think Cruz won't necessarily have the seat handed to him in his re-election bid, telling MSNBC on Sunday that O'Rourke may be in with a chance.
"It's possible—people say no, it's not possible, because again you look at Texas and say, 'It's a red state and it's never going to happen,' but Beto O'Rourke has consistently out-fundraised him two-to-one, and he doesn't take PAC money," Tyler told host Kasie Hunt.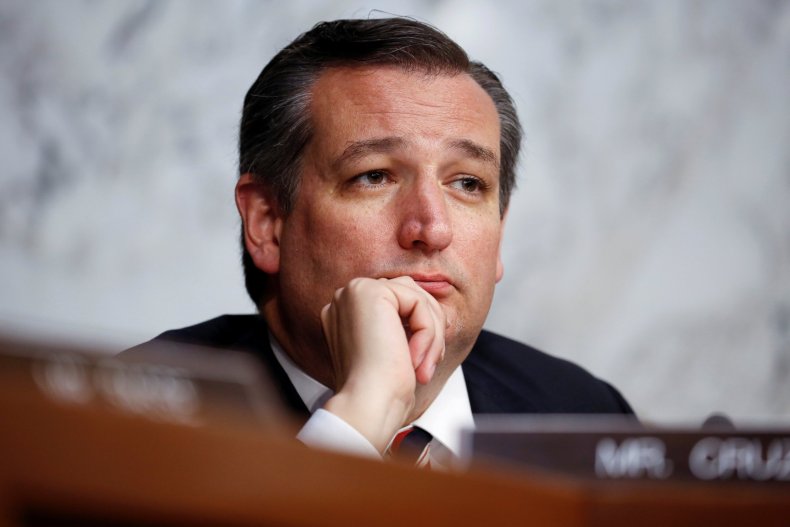 "It should be a 10- to 15-point race. It's not—it's a zero- to four-point race. And Beto O'Rourke is running an interesting campaign. He's grabbed national attention," said Tyler.
His comments came on the heels of recent polls suggesting the race between the pair will be a close one—something Cruz himself has acknowledged.
"There are a lot of problems with recent polls. But at the end of the day, it's clear we have a race. And it's also clear there is a level of energy on the extreme left driven by rage and hatred for President Trump that's dangerous, and we're taking it seriously," said Cruz.
Cruz has also hit out at O'Rourke's "socialist" views, despite O'Rourke not identifying as a socialist, and said that the Democrat would be looking to impeach President Donald Trump if he got elected.
Speaking at a rally near Dallas last week, Cruz said, "Congressman Beto O'Rourke is running a hard-left, liberal campaign. We saw it with Bernie Sanders in the 2016 election, where he ran as an open socialist and got a lot of energy and excitement on the extreme left. We saw this with Alexandria Ocasio-Cortez, the socialist who just won the Democratic primary up in New York."