'Horrific': Democrat Slams Trump Official Over Allegations Thousands of Migrant Children Were Sexually Abused in Custody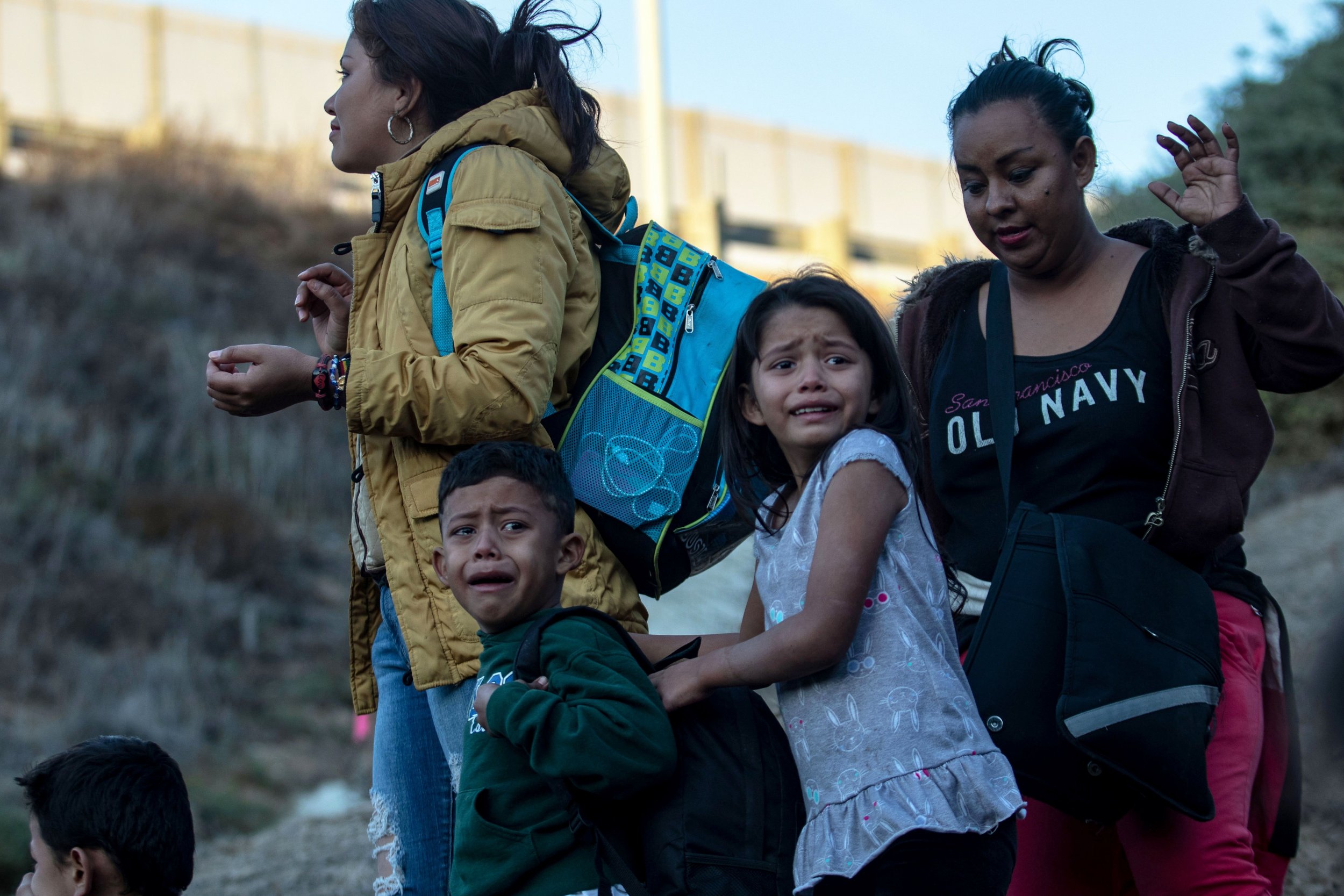 Thousands of migrant children held in the custody of the U.S. government were allegedly sexually abused over the past four years, according to new Department of Health and Human Services (HHS) documents.
"These documents detail an environment of systemic sexual assaults by staff on unaccompanied children," said Representative Ted Deutch Tuesday during a House Judiciary Committee hearing on the Trump administration policy of separating migrant children from their parents. "We failed."
Deutch, who called the accusations "horrific," later tweeted out the exchange, calling the alleged abuse "outrageous and disgraceful." He added: "We demand answers."
The documents, first obtained by Axios through Representative Deutch, paint a clear picture of regular assault claims from detained migrant minors.
Between October of 2014 and July of 2018, the Office of Refugee Resettlement and Department of Justice received a combined 5,859 complaints of sexual assault from underage detainees. Nearly 200 of those claims were of sexual abuse by the adult staff placed in charge of their welfare. If the claims are all accurate, there has been an average of one sexual assault by a staff member on an unaccompanied minor each week.
In multiple cases of reported sexual abuse, quick investigations ensued and accused staff members were fired from their jobs.
"The safety of minors is our top concern when administering our unaccompanied alien children program," wrote HHS spokesperson Caitlin Oakley in a statement to Axios. "Each of our grantees running standard shelters is licensed by the respective state for child care services. In addition to other rigorous standards put in place by the Office of Refugee Resettlement (ORR) at HHS' Administration for Children and Families, background checks of all facility employees are mandatory.... When any allegations of abuse, sexual abuse, or neglect are made, they are taken seriously and ORR acts swiftly to investigate and respond."
The Trump administration has separated thousands of migrant children from their parents as part of their "zero-tolerance" policy against undocumented immigrants. Despite a court order to reunite children with their parents, a number of minors remain in detention centers without their families.
"When a stranger rips a child from a parent's arms without any plan to reunify them, it is called kidnapping," said House Judiciary Chair Jerrold Nadler. "This Administration is responsible for the harm suffered by thousands of children & their parents, and it must be held accountable."
At the hearing, Democratic Representative Sheila Jackson Lee raised concerns that children and their families were not properly tracked and therefore could not be reunited.
"I wouldn't agree with your characterization that there was not tracking. The tracking that occurred, occurred within our normal case management system," Scott Lloyd, a Health and Human Services senior adviser, responded. "Our tracking of the circumstances under which kids come into our care is ongoing."