Ted Lasso returns for a new season of football (soccer) on Apple TV+ on Friday July 23.
After their heart-breaking relegation from the Premier League, AFC Richmond are going to have to pick themselves back up as they aim for promotion from the Championship in Season 2.
The soccer (football) is never the main aspect of Ted Lasso though. The characters revolving around the titular Ted, played by Jason Sudeikis, have become fan favorites in their own right. Hannah Waddingham, who plays club owner Rebecca Welton, told Newsweek that the writers have created a sitcom with unusually multifaceted roles.
"There's no weak link. It's such an ensemble piece. You've got a show about a whole group of people. From one scene to the next you feel like you're holding their hand, it's quite unusual. I think it's that, the way the show rolls through every character and how the ball bounces so beautifully."
On what makes Ted Lasso so special, she said: "People say it is its kindness. I think it's because it's no holds barred. We don't paint someone as just being kind or just being conflicted or whatever. If you think about your own life within a week, there are different people that make you feel different things. They bring out the best and bring out the worst from you. From the worst you have to find your way back to the best."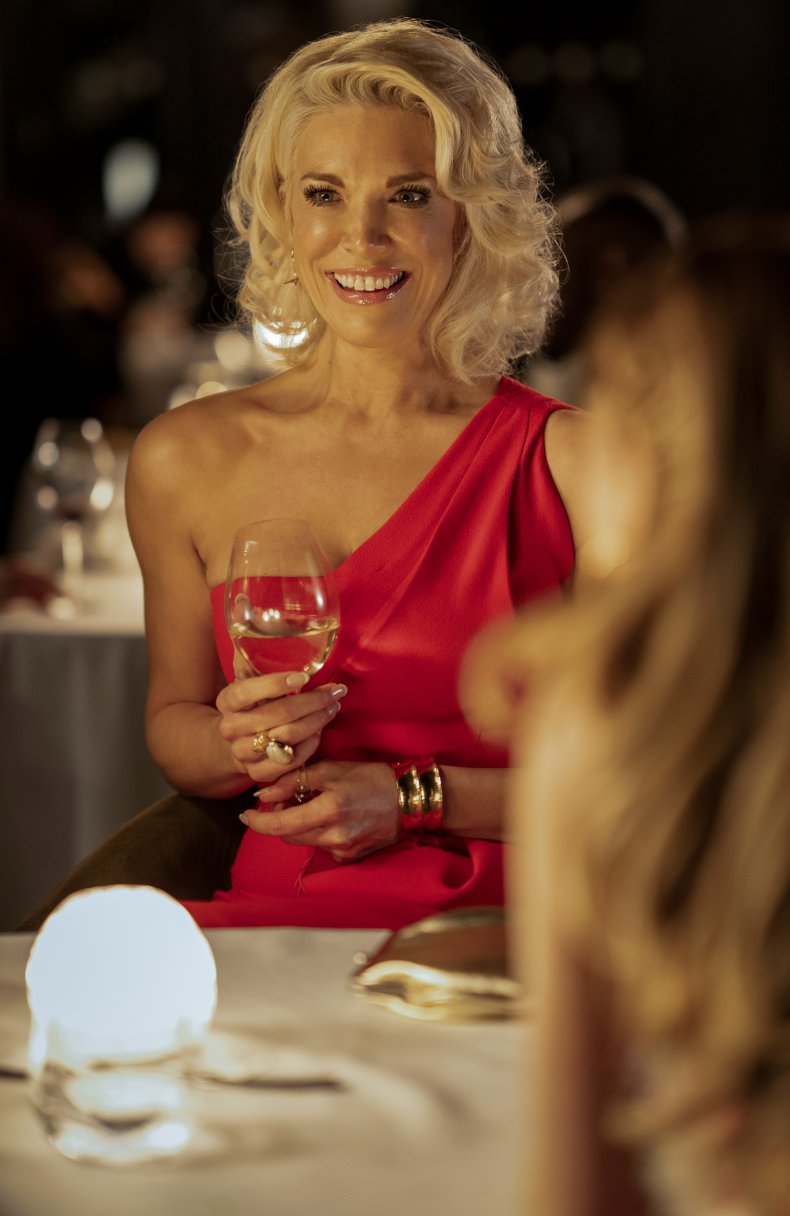 Waddingham's character Rebecca was the villainous character throughout Season 1, but gained her redemption and Ted's forgiveness by the finale. It's set her up for a much lighter path in Season 2, something which Waddingham admits was strange initially.
"I had got so used to having attrition with people. A couple of weeks in I was thinking 'oh, ok so I'm slightly discombobulated here' and it's really odd to not be clashing," she said.
"When the camera was right in my face and she's slamming the laptop down, those moments had become such normality for me, letting the audience see the fragility and the scheming." It's all change for Rebecca in Season 2, "she's not as scheming this year and so that takes a bit of getting used to as well but that which she loses in one way she gains in another."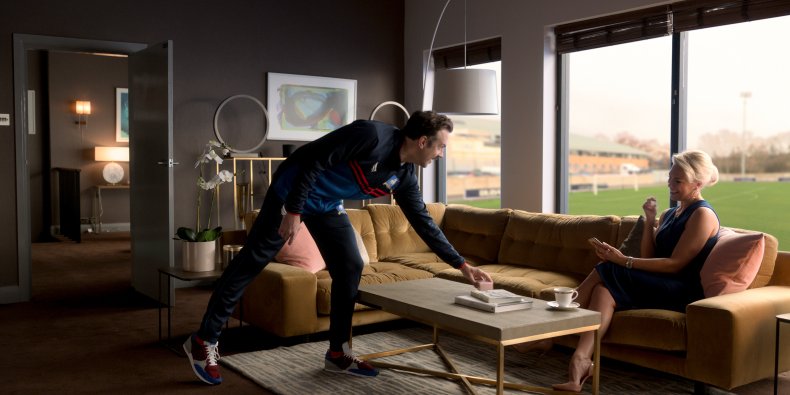 Despite being the foil in Season 1, Waddingham knows how well-liked Rebecca has become by the audience and she's excited for them to see how the character develops in the second season.
"I love the fact that the audience are going to be watching her going 'no don't go out with him what is she doing, woman.'
"I love that through the writers' room and myself we've created a character that people genuinely give a s*** about," she said.
"I love that people are waiting to see who she ends up with, and what happens with her and Ted. That makes me feel like we've done something right."
The team behind show appear to have gotten many things right as they received an abundance of recognition at the Primetime Emmys. Ted Lasso received an impressive 20 nominations last week including seven nominations for acting. Hannah Waddingham's performance as Rebecca Welton is nominated for Outstanding Supporting Actress in a Comedy Series.
With Season 2 on the horizon, Waddingham says the anticipation for new episodes feels different to when the show first dropped last year.
"Everyone is waiting with happily bated breath and that's really lovely. I feel the anticipation, thankfully totally in a positive way. Not just amongst people stopping me in the street but also with critics.
"The stuff I've seen from this year's season, I don't know how these writers do it because I would feel immense pressure. I think because the arc of the three seasons was already in place, they just ploughed on and you can feel that. They haven't been affected by the hype, they're just ploughing on with the stories they wanted to tell," she said.
Ted Lasso returns to Apple TV+ on Friday July 23, 2021. Episodes will then air weekly every Friday.