California Congressman Ted Lieu said Candace Owens, a Republican witness at the House Judiciary Committee's hate crimes and white nationalism hearing, had previously sought to "legitimize Adolf Hitler" and played a recording of her remarks.
"In Congressional hearings, the minority party gets to select its own witnesses. And of all the people that Republicans could have selected, they picked Candace Owens. I don't know Ms. Owens. I'm not going to characterize her. I'm going to let her own words do the talking," Lieu said on Tuesday during his time at the hearing, which was held to discuss the rise of white nationalism on social media and was attended by representatives from Google and Facebook.
He then played a recording of remarks Owens made in February, which had sparked uproar when first released.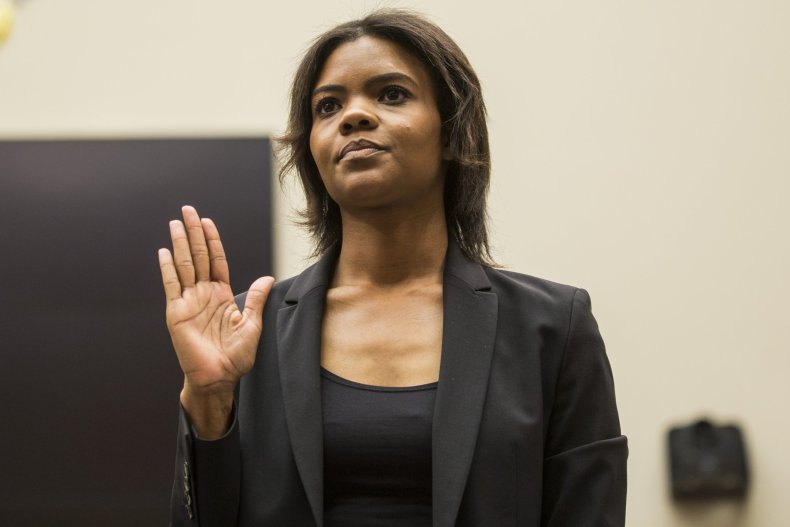 'When we say nationalism, the first thing people think about, at least in America, is Hitler. He was a national socialist," Owens said in the video.
"If Hitler just wanted to make Germany great and have things run well, OK, fine," she added. The problem is he wanted, he had dreams outside of Germany. He wanted to globalize, he wanted everybody to be German, everybody to be speaking German, everybody to look a different way. To me, that's not nationalism. So in thinking about how it could go bad down the line, I don't really have an issue with nationalism, I really don't."
Owens, the communications of Turning Point USA, which has faced allegations of racism, sat tight-lipped as the recording was played. She had previously said her comments had been taken out of context and that Hitler was a "homicidal maniacal globalist."
After Lieu played the recording, she said that the remarks were being misconstrued.
During her witness testimony, Owens, who brought her grandfather to the hearing, spoke about her upbringing and being attacked last year in Philadelphia by members of Antifascist group Antifa. She offered a number of her usual talking points, saying that Democrats were not paying attention to policies that actually affected black Americans and were instead overly focused on promoting the idea that black Americans are oppressed.
She used her time to lash out at Democrats, said they had only held the hearing for political reasons and that if they cared about hate crimes, they should hold hearings on Antifa.
"The goal here is to scare blacks, Hispanics, gays and Muslims into helping them censor dissenting opinions," she said. "If they were serious about the rise of hate crimes, they may [perhaps] be examining themselves and the hate they have drummed up in this country. Bottom line is that white supremacy, racism, white nationalism—words that once held real meaning—have now become nothing more than election strategies. Every four years the black community is offered handouts and fear. Handouts and fear. Reparations and white nationalism. This is the Democrat preview."