Democratic California Representative Ted Lieu has dared the Catholic Church to deny him communion over his views on abortion and contraception.
Lieu's comment follows reports that the United States Conference of Catholic Bishops (USCCB) is drafting a "teaching document" about the meaning of communion. The statement will include a section publicly disapproving of Catholic politicians, like Democratic President Joe Biden, who support reproductive rights despite the church's policies against it.
Observers have said that the document could provide a pretext for Catholic church leaders to deny communion to Biden and other pro-abortion politicians in the run-up to the 2022 midterm elections.
"Dear @USCCB: I'm Catholic and I support: Contraception, A woman's right to choose, Treatments for infertility, The right for people to get a divorce, The right of same sex marriage," Lieu wrote in a Friday evening tweet. "Next time I go to Church, I dare you to deny me Communion."
Lieu made his comment in response to a tweet by journalist Michaelangelo Signorile stating, "The Catholic church considers contraception, assisted human reproduction and divorce and re-marriage (which it views as adultery happening every single day) as sin on a par with abortion. Will these people be banned from communion? What happens to Newt Gingrich?"
Gingrich is a Republican former congressional leader who is twice divorced and thrice married.
Communion, also known as the Lord's Supper or the Eucharist, refers to the blessing and eating of bread and wine. The items are meant to represent the body and blood of Jesus Christ. Catholics and other Christians ingest them as a way to celebrate and connect with Christ.
On Friday, the USCCB announced its 168-55 vote by bishops in favor of creating the communion document. Supportive bishops said it is necessary to clarify that the church disapproves of pro-abortion Catholics.
Bishop Robert McElroy of San Diego, who opposes the document, said the USCCB would face "destructive consequences" if its document targets Catholic politicians. "It would be impossible to prevent the weaponization of the Eucharist," McElroy told the Associated Press.
Biden is the nation's second Roman Catholic president, according to NPR. He attends mass regularly. Some Catholic leaders have criticized him for pushing pro-abortion policies that directly contradict Catholicism's anti-abortion doctrine.
In May, the USCCB's president received a letter from the Vatican, the global center of the Catholic church. The letter said that any new communion policies should be unanimously agreed upon by all national bishops in order to avoid division within the church. The letter also said that individual bishops should remain free to choose who can receive communion.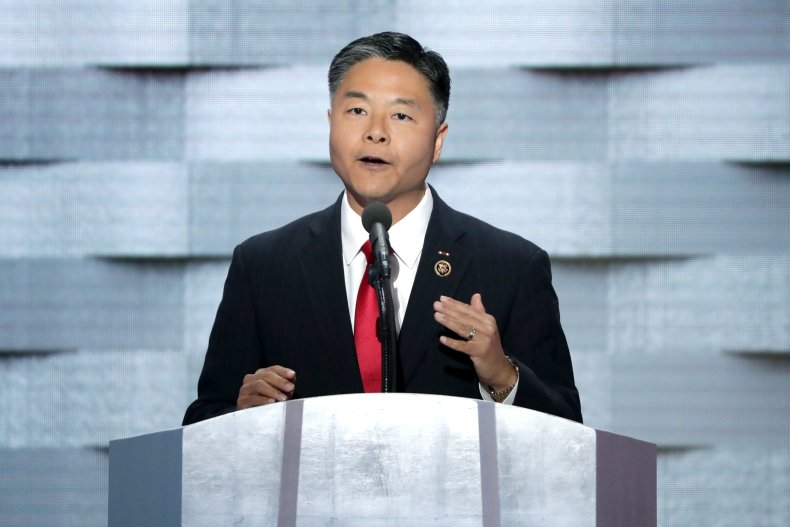 The letter also said that the USCCB's document could give people the mistaken impression that "abortion and euthanasia alone constitute the only grave matters of Catholic moral and social teaching that demand the fullest accountability on the part of Catholics."
Newsweek contacted the USCCB for comment.