Ted Lieu Derides Louie Gohmert Over 'Can't Even Lie to Congress' Complaint
GOP Texas Representative Louie Gohmert faces widespread criticism for his lament Friday about Republicans not being able "to lie to Congress or lie to an FBI agent," including from Democratic lawmaker Ted Lieu.
Gohmert, a Republican representing Texas' 1st Congressional District, made much-derided comments during a Friday appearance on the right-wing news channel Newsmax. The lawmaker discussed the recent federal grand jury indictment of former Trump administration trade adviser Peter Navarro, who refused to meet with the House select committee investigating last year's Capitol riot.
"If you're a Republican, you can't even lie to Congress or lie to an FBI agent or they're coming after you," Gohmert complained.
Lieu, a Democrat representing California's 33rd Congressional District, noted that it's against the law for any person, regardless of party affiliation, to lie to entities like Congress or the FBI.
"I simply note it is a federal crime for anyone to lie to Congress or the FBI during an investigation," he tweeted Friday.
In February, Navarro was called to speak with and provide records to the select committee. Representative Liz Cheney, a Wyoming Republican, said that he could be a key witness in the investigation, citing a passage in a book where he talked "about his role in planning and coordinating the activity of January 6th."
In April, after the noted supporter of Donald Trump's election fraud lies failed to comply, the select committee voted to refer contempt of Congress citations against Navarro to the Department of Justice. The charge carries a maximum sentence of one year in jail and a $10,000 fine. In November, Steve Bannon, another Trump ally, faced the same charge for failing to comply with a select committee subpoena.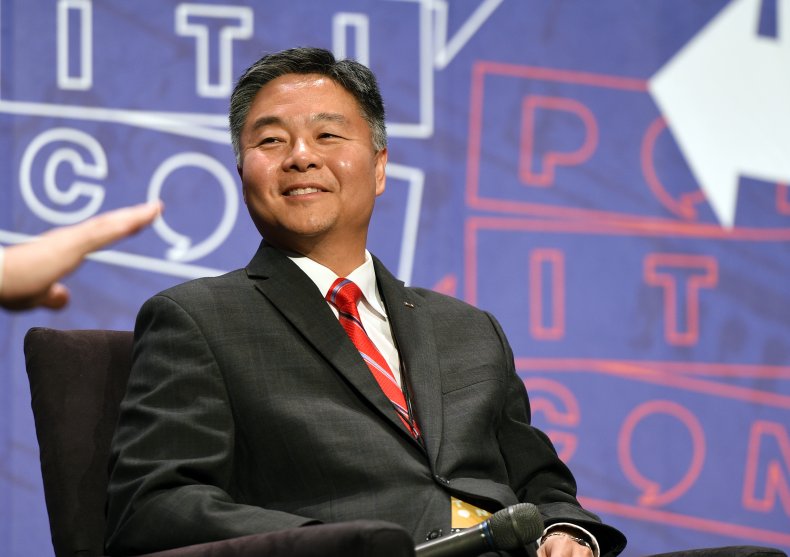 Lieu frequently uses his official social media platforms to criticize the actions of GOP lawmakers, particularly those allied with Trump. Last year, he was among the Democratic lawmakers to call for the expulsion from Congress of Republicans who may have aided in planning the Capitol riot, including Gohmert.
"No one should be above the law, including Members of Congress and former White House Staff," Lieu tweeted at the time. "And if pardons were indeed discussed in advance, why would that be? Because folks knew crimes were about to be committed."
This came in response to a Rolling Stone report last October that alleged that Republican lawmakers such as Gohmert, Lauren Boebert, Marjorie Taylor Greene, Mo Brooks, Madison Cawthorn, Paul Gosar, and others held meetings prior to January 6 in an effort to plan out attempts to contest the 2020 presidential election results.
Newsweek reached out to Gohmert for comment.