NRA Board Member Ted Nugent Is Still Mocking Parkland Survivors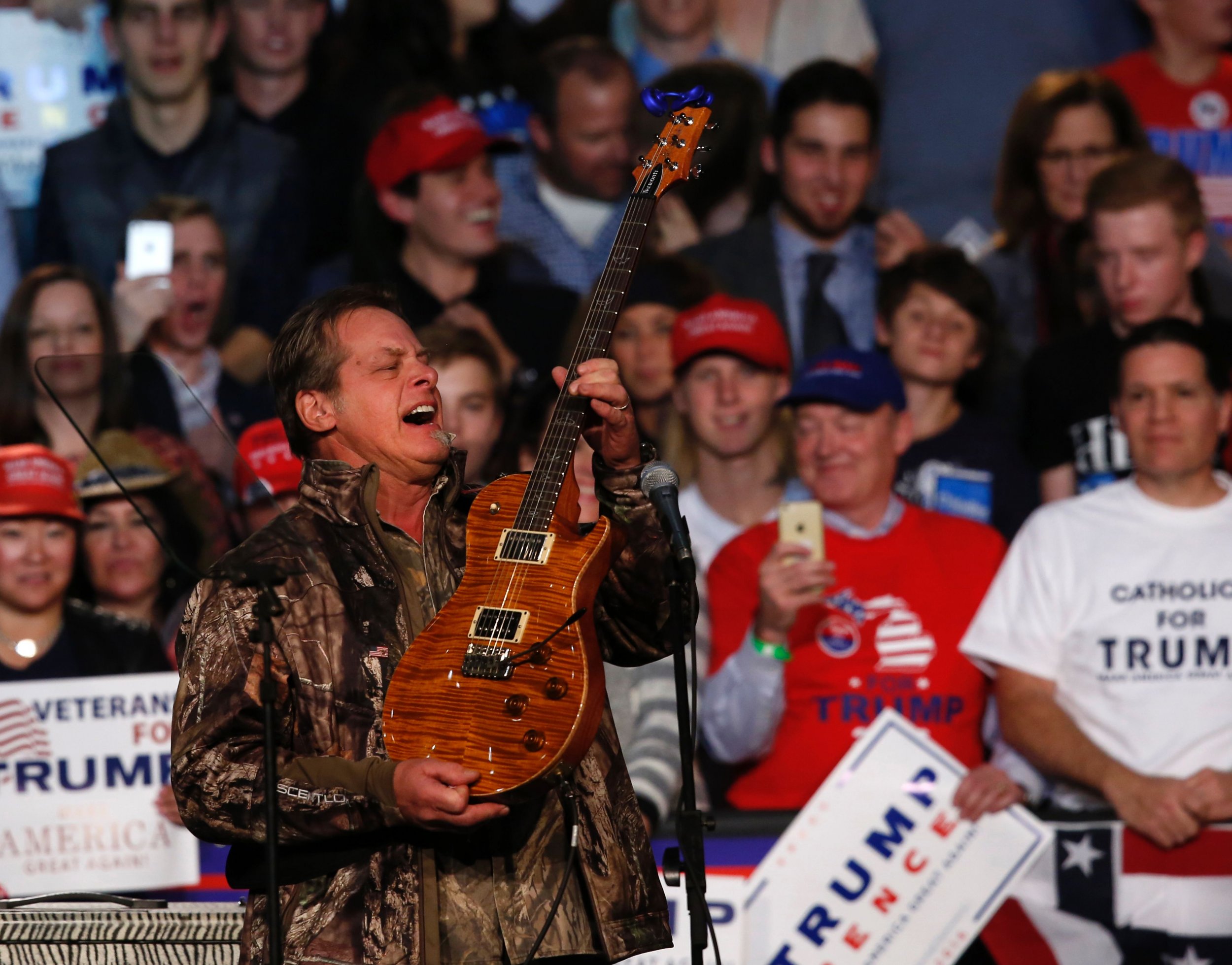 Longtime NRA board member and musician Ted Nugent isn't backing down from criticizing some of the Parkland school shooting survivors, despite the backlash he's received.
Nugent, 69, went after 17-year-old David Hogg during an appearance on the Curtis and Cosby show for New York's WABC Radio on Monday.
The gun rights activist railed against Hogg—a student at Marjory Stoneman Douglas High School in Florida, where a 19-year-old armed with an AR-15 gunned down 17 people in February—during the interview. Nugent called Hogg and his high school peers, who have emerged as gun safety advocates since the tragedy, "not very educated" and said they "wouldn't know an AR-15 from a pterodactyl," the Associated Press reported.
Nugent also said Hogg was "so brainwashed" that he probably can't be fixed, according to the AP.
RELATED: How Big Is the Nra? gun Group's Membership Might Not Be As Powerful As It Says
The comments come just days after Nugent said the students are "mushy brained children" and have "no soul" on another radio program, the conservative and nationally syndicated Joe Pags Show.
Hogg has been a continual bugbear of pro-gun advocates. Fox News pundit Laura Ingraham mocked him for not getting into some of the colleges he applied to, which spurred several advertisers to abandon her show, despite her subsequent apology.
On Lou Dobb's Fox News Business show in March, talk show host Dom Giordano—a former elementary school and high school teacher, according to his website—went after the students and the March for Our Lives demonstration with a tactless choice of words.
"I have to say too, Lou, as an educator, there's a couple of these kids that are just rude in the way that they proceed here, as if they are bulletproof, so to speak," he said.
"Let's find another noun there, shall we," Dobbs responded, chuckling.
Speaking about that comment, Shannon Watts, the founder of Moms Demand Action for Gun Sense in America, told Newsweek via text, "I continue to be both shocked and incensed by what is clearly a coordinated attack on the Parkland students—who are children and also survivors of gun violence."
Watts continued, "Pundits who support the NRA's deadly agenda are so desperate to protect the status quo of gun violence in this country that no ad hominem attack is too low."