Ted Sarandos Refuses to Back Down Over Netflix Dave Chappelle Backlash
Netflix co-CEO Ted Sarandos is doubling down on his "commitment to artistic expression" with Dave Chappelle's latest comedy special The Closer.
Although he admitted he "screwed up" over his communications to staff over the controversial stand-up show, Sarandos maintains that the program will remain on the site and a disclaimer for offensive content will not be added.
The company's trans employee resource group (ERG) gave Netflix a list of demands ahead of its planned walkout today (October 20).
The group are not asking for the special to be removed from the platform, but have asked for a "disclaimer before transphobic titles that specifically flag transphobic language, misogyny, homophobia, hate speech, etc. as required."
In an interview with The Hollywood Reporter, Sarandos said it was impossible to please everybody.
"You really can't please everybody or the content would be pretty dull," he said. "And we do tell our employees upfront that we are trying to entertain our members, and that some of the content on Netflix you're not going to like, and so this kind of commitment to artistic expression and free artistic expression is sometimes in conflict with people feeling protected and safe."
He added: "But I do think that the inclusion of the special on Netflix is consistent with our comedy offering, it's consistent with Dave Chappelle's comedy brand and this is...one of those times when there's something on Netflix that you're not going to like."
As for the disclaimer demand, in relation to the Chappelle special, Sarandos said: "The content is age restricted already for language, and Dave himself gives a very explicit warning at the beginning of the show, so I don't think it would be appropriate in this case."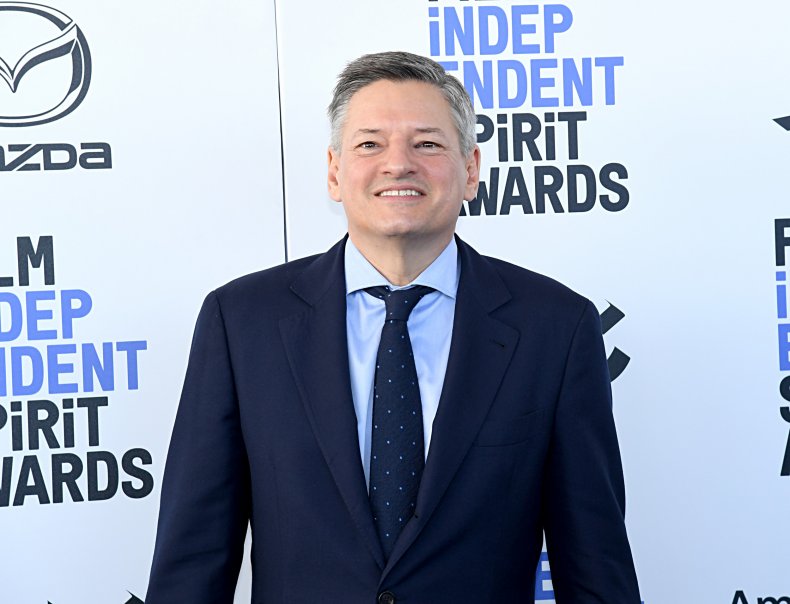 Last week, Sarandos wrote an email to staff saying that he doesn't believe content on screen translates to real-world harm.
Now, the co-CEO has admitted that was a mistake, saying that those memos "lacked humanity."
"I can tell you I screwed up those communications in two ways," he explained. "One of them was, I should have first and foremost acknowledged in those emails that a group of our employees were in pain, and they were really feeling hurt from a business decision that we made.
"And I, instead of acknowledging that first, I went right into some rationales. And so first of all, I'd say those emails lacked humanity, in which I like to and I do generally communicate with our teams."
He also clarified: "I 100 percent believe that content on screen can have impact in the real world, positive and negative."