Ted Stevens Was 'Protective' of Aviation in Alaska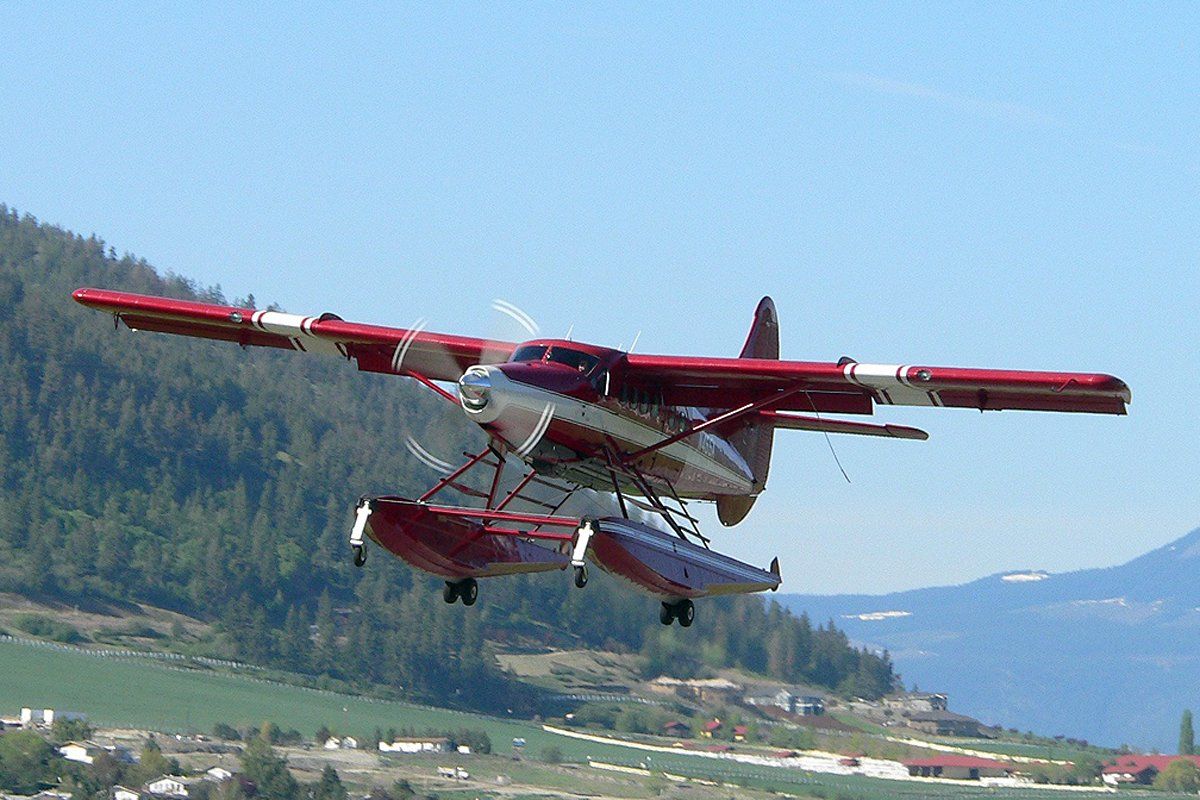 A former senior federal aviation-safety official says that former GOP senator Ted Stevens, who is reported to be among the missing in the crash of a small plane on Monday night in a remote area of Alaska, was "very protective" of an "aviation culture" in Alaska, which sometimes involved risky flying practices that might not be tolerated elsewhere in the United States. CBS is reporting that Stevens died in the crash.
Peter Goelz, who served as managing director of the National Transportation Safety Board (NTSB) during the Clinton administration, told Declassified that Stevens made it clear to government safety agencies, both in private and sometimes during public hearings, that regulators ought to be willing to allow a little leeway when it came to aviation in the state. Stevens argued for the exception because aviation is so essential to the economic well-being of Alaska, but flying conditions there are "unique" due to extreme weather and terrain.
"He wanted us to understand that guys didn't always follow the rules," Goelz said. Stevens felt that because of the "very challenging" aviation environment in Alaska, regulators had to tolerate a certain amount of risk taking by aviators that they might not tolerate elsewhere in U.S. airspace. "He wanted to make sure that we understood the special role that aviation played in Alaska."
As a longtime senior Republican, and onetime chairman of the Senate Appropriations Committee, Stevens wielded enormous power over executive branch agencies—even independent safety investigators like the NTSB—and for that reason his concerns were always carefully noted.
In an official press release, the NTSB on Tuesday confirmed that it had dispatched an emergency "go team" to investigate the crash of what apparently was a small corporate plane near Dillingham, Alaska, in which Stevens reportedly was involved. The NTSB said the plane, a small single-engine propeller-driven De Havilland DHC-3T (N455A) crashed around 8 p.m. Alaska Summer Time about 10 miles northwest of Aleknagik, Alaska. The NTSB said it had received reports that five of the nine people on board died in the accident.
Deborah Hersman, the NTSB's chair, will act as spokesperson for the investigation team, which will include investigators from the agency's Alaska office and from NTSB headquarters in Washington, D.C. A spokesman for the Federal Aviation Administration, which regulates air safety, said that his agency had no confirmation as to the identities of the passengers aboard the aircraft nor the number or nature of casualties. Official records indicate that the plane was owned by GCI Communications, a big Alaska phone company.