Teen, 7-Year-Old Among Those Killed When Migrant Boat Capsized in English Channel
Following the capsizing of a boat carrying migrants in the English Channel last month, Paris prosecutor Laure Beccuau confirmed in a statement Tuesday the identities of 26 of the people who perished in the accident.
Beccuau's statement said that the victims were from Iran, Iraq, Ethiopia, Somalia, Afghanistan and Egypt. The adults ranged in age from 19 to 46, with the youngest victims a teenager and a 7-year-old girl.
Mohammed Shekha Ahmad, a 21-year-old survivor of the accident, said in an interview with Rudaw English that the passengers boarded the boat in the evening. In the early hours of November 24, they noticed that the boat was losing air and water was streaming in.
People attempted to pump air back into the boat and scoop out the water, but their attempts failed.
According to Ahmad's account, as the boat sank, passengers called French police for help. The person they spoke to told them they were in British waters and had to call British authorities. When they called Britain, they were told to call French police.
Another survivor, Muhammad Isa Omar, told Rudaw after this back-and-forth, British police asked them to send their location, but were not able to before cellphones fell into the water.
Omar said he and other survivors swam in the water for about 10 hours.
Ahmad recounted how after falling into the water, he and other migrants held hands to help keep each other from sinking. However, as the hours passed and the sun began to rise, some "gave up on their lives."
French Minister of the Interior Gérald Darmanin called the accident the biggest migration tragedy in the crossing to the U.K. in history.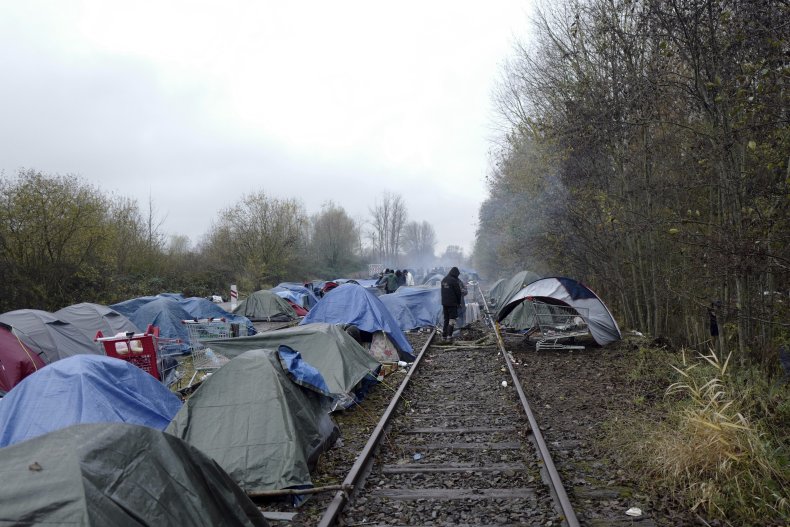 Investigators were able to confirm the identity of 16 Iraqi Kurds, including four women, a 16-year-old and the 7-year-old girl. Among victims were also an Iranian Kurd, three Ethiopians including two women, a Somali woman, four Afghan men and an Egyptian man, the statement said.
Ever-increasing numbers of people fleeing conflicts or poverty in Afghanistan, Sudan, Iraq, Eritrea or elsewhere are risking the perilous journey from France, hoping to win asylum or find better opportunities in Britain.
The crossings have tripled this year compared to 2020.
The tragedy prompted a new political crisis between Britain and France, which each accused the other of not doing enough to deter people from crossing the Channel. European migration officials agreed to dispatch a plane to monitor the shores of the English Channel for migrant activity. They also pledged to work together more closely against migrant smuggling networks.
The Associated Press contributed to this report.