Missouri Teen Accused of Killing Parents Allegedly Searched for 'Scary Movies Where Kids Kill Parents'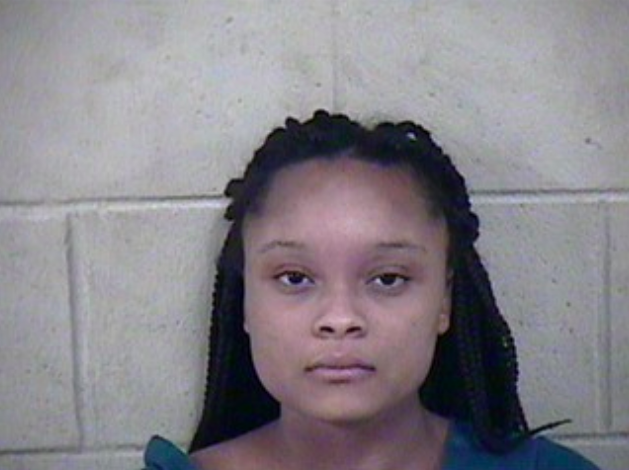 A 15-year-old Missouri girl accused of fatally shooting her parents allegedly searched for "scary movies where kids kill parents" before the murders.
Daejona M. Holmes was charged with two counts of second-degree murder in the deaths of 37-year-old Kinderly Holmes and 38-year-old Brian Starr, according to court records reviewed by Newsweek. The teenager was also charged with two counts of armed criminal action and one count of tampering with physical evidence.
Daejona allegedly shot her parents at their home in the 5000 block of Belmeade Road in Kansas City on April 9. Police responded to a report of a shooting at the home and found Kinderly Holmes and Brian Starr shot dead.
Kinderly had been shot once in the stomach, while Starr was shot once in the mouth and twice more in the torso. The Jackson County Medical Examiner ruled their deaths a homicide.
Court records revealed that Daejona called 911 from a different location to report that a robbery had occurred at her home and that her parents had been shot. She later told police that her father had shot her mother and that she had then shot her father.
The girl allegedly told authorities that after shooting her father, she ran from the house but returned when she realized she did not have her cell phone. Daejona told detectives that she grabbed her phone, her mother's phone and a house key before running to a McDonald's.
She also told police that she threw the handgun in a neighbor's yard as she ran to the fast food restaurant, The Kansas City Star reported. The gun was later found across the street from the home in a puddle of water, according to KMBC.
Authorities obtained a search warrant for Daejona's phone and discovered online searches for rap lyrics about wanting a father dead as well as "scary movies where kids kill parents." Investigators also found a video of the teen dancing in her bedroom while holding a gun.
According to court records, police also found a stick figure drawing in Daejona's backpack. One of the stick figures, labeled "me," was pictured shooting another stick figure labeled "dad."
A witness reportedly told police that Daejona called him saying she needed help. The two met at McDonald's, where Daejona told the witness her parents had been shot, KMBC reported. The witness told officers that he had to convince Daejona into calling authorities after the shooting.
Daejona, who made nine phone calls from her mother's phone after the shooting, waited an hour to call 911, records revealed.
Court records show bond has been set at $150,000. Daejona, who is being held at Jackson County Detention Center, was certified to stand trial as an adult. She is scheduled to appear in court for a preliminary hearing on August 23.