A Georgia teenager admitted Wednesday to killing her mom and brother in a 2020 fire in Monroe County before taking off to live with her boyfriend in Oregon.
Candace Walton, 18, pleaded guilty to all counts in her case, including charges of malice murder, felony murder, theft by taking, and first-degree arson, according to WMAZ-TV. She was sentenced to life with a possibility of parole for the murder charges and a 10-year sentence for the arson charge, Monroe County District Attorney Jonathan Adams said, according to The Macon Telegraph reported.
Candace Walton was initially believed to be the female victim of the fire because a body was found inside her bedroom and her mother's car was gone, Adams had previously said, WMAZ reported. Adams said authorities believed Walton's mother, Tasha Vandiver, who was the actual victim, was trying to save her daughter from the fire.
Walton was found driving Vandiver's vehicle, a 2007 Chevrolet Malibu, the same day as the fire, Feb. 27, 2020, hundreds of miles away near Paducah, Kentucky, according to The Associated Press. The Monroe County Sheriff's office had put out a missing person alert for Vandiver that included the car's description and license plate number, WMAZ reported. Walton had brought her mother's tax refund, $2,300, along with, Adams said.
Walton's brother, Gerald Walton, 21, was also found in the house, according to The Macon Telegraph. Investigators believe that Vandiver and Gerald Walton were asleep at the time of the fire.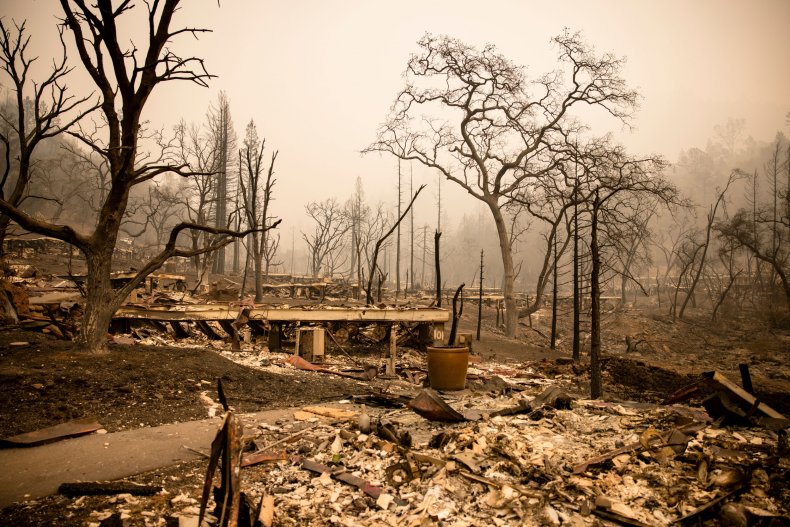 Authorities believe that Candace Walton was driving to Oregon to live with her boyfriend, Kaleo Pangelinan, the AP reported. She met him while he was going to school in Walton in Monroe County.
Adams reviewed messages between Walton and Pangelinan, subsequently saying he believed the crime was premeditated, according to WMAZ.
"It was certainly something that was planned, that was thought about and enacted," Adams said, WMAZ reported.
Pangelinan, who was 17 at the time of the crime, has been arrested and was charged with two counts of murder in connection to Gerald Walton's and Vandiver's deaths, according to The Macon Telegraph. He has not been tried yet. Pangelinan had "no hand" in the murders, his attorney previously argued.
Adams said that Candace Walton "expressed remorse," The Macon Telegraph reported. He said she also took responsibility for her actions. However, she gave no motive for setting the fire.
Before Walton is eligible for parole, she must serve at least 30 years in prison, according to The Macon Telegraph.