Teen Arrested After 14-Year-Old Found Dead From Gunshot Wound in Wyoming
A 13-year-old boy has been arrested in connection to the death of a 14-year-old found with a gunshot wound early on Monday morning.
Officers responded to a "firearm incident" around 3 a.m. to find the teenager dead inside a home in Cheyenne, Wyoming.
Arriving on the scene at the 2100 block of E. 10th Street, officers found a 14-year-old male deceased from an apparent gunshot wound, a news release issued by the Cheyenne Police Department read.
A 13-year-old boy was arrested later in the day and booked into the Laramie County Juvenile Detention Center on charges of manslaughter and theft.
Cheyenne Police Public Information Officer Alex Farkas told KGAB both teenagers are from Cheyenne, but did not disclose their relationship.
The case remains under investigation. Newsweek has contacted the Cheyenne Police Department for comment.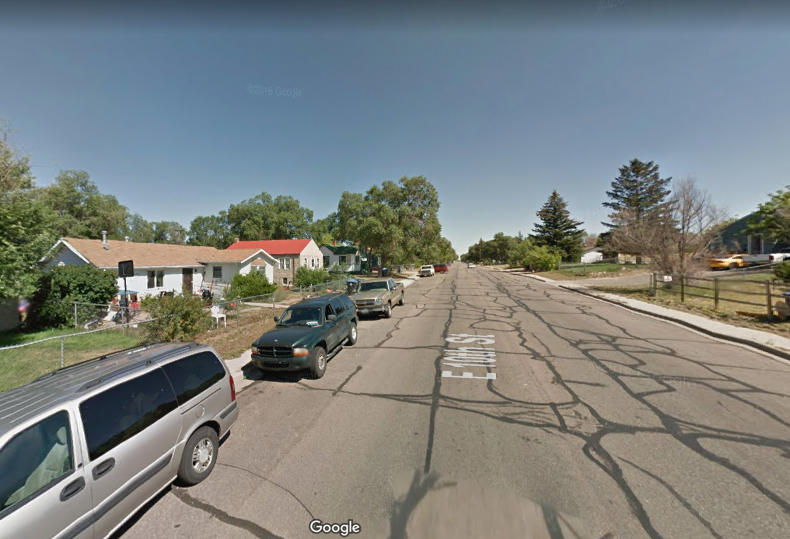 The shooting in Wyoming is just the latest in a spate of similar accidents across the U.S., as young children and teenagers manage to get hold of guns.
Last month a toddler in Tennessee died when a young child accidentally shot him after finding a gun.
Officials with the Clarksville Police Department said a two-year-old boy was fatally shot at a home on Pembroke Road in Clarksville around 10 p.m. on February 17.
Police said three children under the age of four were at the home when one of the children found and picked up an unsecured handgun.
The gun reportedly went off and the two-year-old was hit, dying as a result of his injuries.
Julian Chester, 31, the boyfriend of the children's mother, was arrested on unrelated charges.
And in January, a toddler playing with a gun shot dead his 5-year-old cousin at a Detroit home.
The 18-month-old boy reportedly got hold of the weapon while at the property with his father, his cousin, his grandmother and a baby girl.
The bullet hit the 5-year-old boy in the neck at the home in the 2400 block of Sturtevant Street, where police were called at 9:30 a.m. on January 20.
"It was reported that an 18-month-old got a hold of a gun in the home that was accessible ... grabbed it ... started playing with and accidentally shot the 5-year-old," she said. "I'm not sure the 18-month-old is even aware of what occurred," Detroit Police Department Commander Tiffany Stewart told reporters.
Officers detained the toddler's father, who is also the 5-year-old's uncle, over the incident. Commander Stewart called the boy's death "completely avoidable."
Hundreds of American children gain access to firearms and unintentionally shoot themselves or someone else every year, according to campaign group Everytown for Gun Safety. Every year, nearly 350 children under the age of 18 unintentionally shoot themselves or someone else, the organization reports.
There have already been at least 39 unintentional shootings by children in 2021, resulting in 14 deaths and 27 injuries, according to the group's #NotAnAccident index, which tracks such shootings.
The group says research shows an estimated 4.6 million children in the U.S. live in homes where there is at least one gun that is loaded and unlocked. The group urges gun owners to take extra precautions when children are in the presence of firearms.
In fact, death by gunshot was the second-highest cause of death across the U.S. among those aged 1 to 19 in 2016, according to a study released by the New England Journal of Medicine two years ago. Only car crashes led to more deaths.
Eight children a day are unintentionally injured or killed in the U.S. because of an unlocked or unsupervised gun in the home, according to the Brady Center to Prevent Gun Violence.