Teen With Autism Shot By Police Several Times After Mom Called 911 For Help
A 13-year-boy with autism is recovering in hospital after police in Salt Lake City, Utah, shot him several times after his mom called 911 for help.
Golda Barton told KUTV-TV that she called police on Friday night to request a crisis intervention team because her son, Linden Cameron, was having a mental breakdown.
Barton said she told police that her son, who has Asperger's syndrome, was unarmed and also warned them that he didn't know how to regulate his behavior.
She added that her son was having "bad separation anxiety" after she went back to work for the first time in more than a year.
"I said, 'He's unarmed, he doesn't have anything, he just gets mad and he starts yelling and screaming,'" she told the station. "He's a kid, he's trying to get attention, he doesn't know how to regulate."
But within minutes of two officers arriving at the home in the Glendale neighborhood, Barton said she heard them say "get on the ground" followed by several gunshots.
Barton said her son sustained injuries to his shoulder, ankles, intestines and bladder.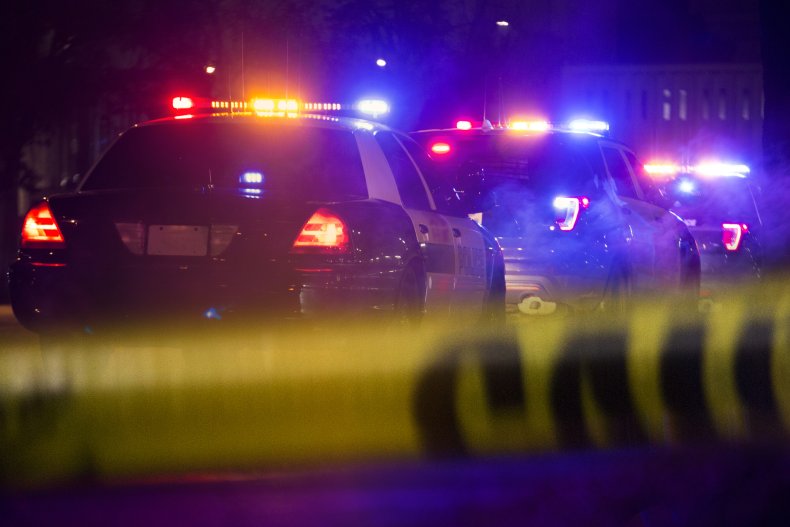 In a news briefing shortly after the shooting, Sgt. Keith Horrocks told reporters that officers had responded to a report of a "violent psych issue" and that a juvenile had made threats with a weapon.
When police arrived, the boy fled on foot and was shot by an officer after a short pursuit, Horrocks said.
But no weapon was found at the scene on Friday, The Salt Lake Tribune reported.
Barton said police should have de-escalated the situation using minimal force. "He's a small child," she told KUTV-TV. "Why didn't you just tackle him? He's a baby. He has mental issues."
Earlier this week, a family friend launched a GoFundMe campaign to raise funds to cover Cameron's medical bills—and has so far amassed more than $63,000 in donations.
A post on the page said Cameron "loves video games, four wheeling, and longboarding with his older brother, and building things."
It added: "He is always looking for ways to help people out. Linden is very important to his family, and his mother and brother are supporting him through his recovery."
In a statement on Tuesday, the Salt Lake City Police Department said "a protocol team made up of officers from multiple agencies with no ties to the Salt Lake City Police Department conducts an independent investigation" every time there is an officer-involved shooting.
"We are cooperating fully with the protocol team assigned to this case," the statement added, according to the Associated Press.
The department added that the city's Civilian Review Board and its own Internal Affairs will also conduct parallel separate investigations.
In a statement to the Tribune, Salt Lake City Mayor Erin Mendenhall called for a swift and transparent investigation.
"No matter the circumstances, what happened on Friday night is a tragedy, and I expect this investigation to be handled swiftly and transparently for the sake of everyone involved," she said.
Barton and the Salt Lake City Police Department have been contacted for additional comment.