Fewer Babies Having Babies: Teen Birth Rate is Declining in U.S., CDC Says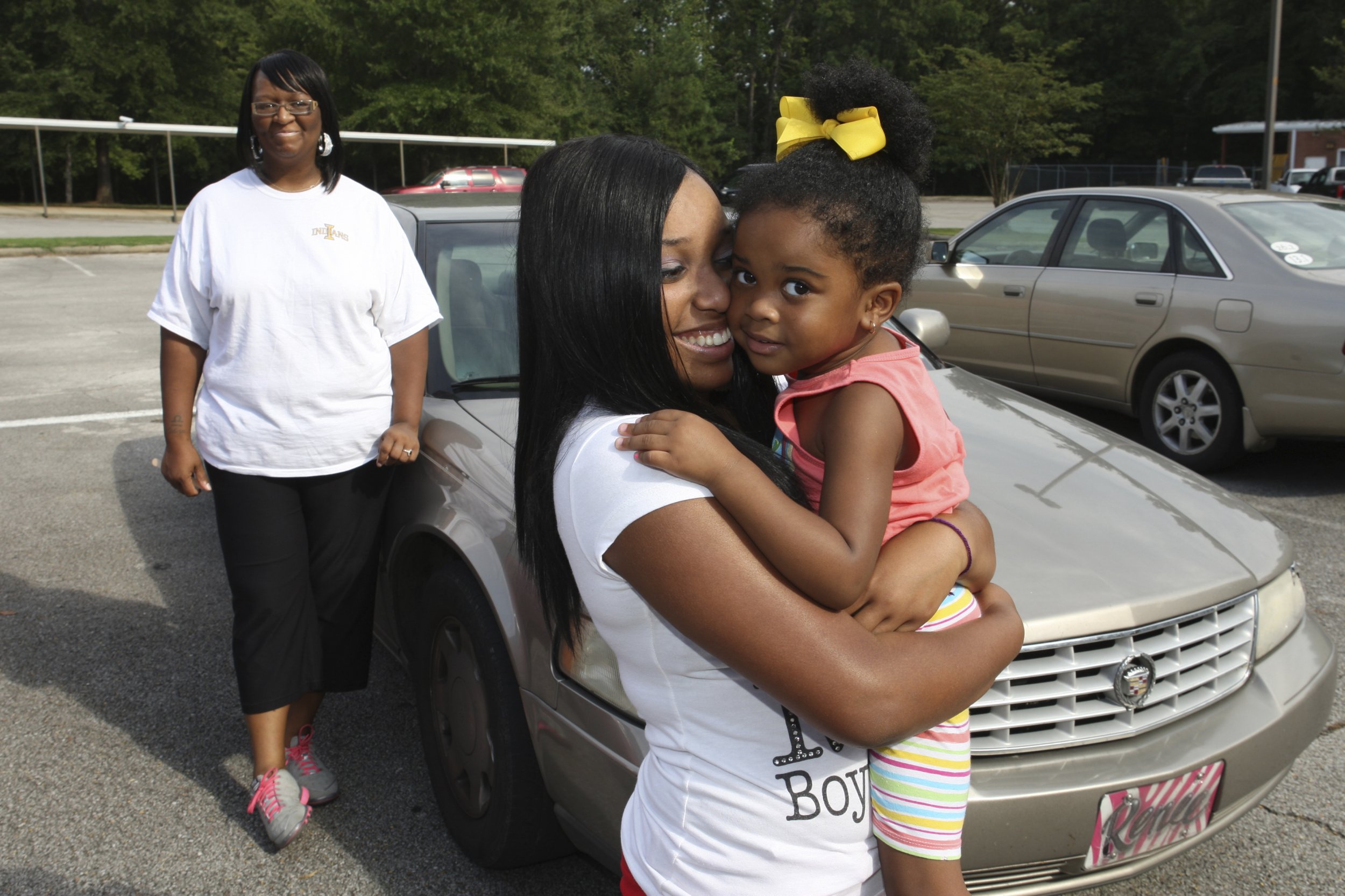 The number of teenagers in the U.S. giving birth is at an all-time low, according to federal health officials. On Thursday, the Centers for Disease Control and Prevention (CDC) announced that teen birth rates have declined 61 percent since the early 1990s. In 1991, the birth rate among females age 15 to 19 was 61.8 per 1,000. As of 2014, that number has declined to 24.2 per 1,000, the lowest it's been for decades.
Rates have declined across all racial and ethnic groups, even those that historically have had a higher number of teen pregnancies: Between 2006 and 2014, the largest decline occurred in Hispanics (51 percent) and blacks (44 percent), followed by whites (35 percent). However, the birth rate for black and Hispanic teens remains two times higher than that for whites.
"The United States has made remarkable progress in reducing both teen pregnancy and racial and ethnic differences, but the reality is, too many American teens are still having babies," CDC Director Tom Frieden said in a press statement. "By better understanding the many factors that contribute to teen pregnancy, we can better design, implement, evaluate and improve prevention interventions and further reduce disparities."
The report, published in the CDC's "Morbidity and Mortality Weekly Report," is based on nationwide data from the National Vital Statistics System, which collects information on birth rates at national, state and county levels.
Overall, the highest teen birth rates were in Southern and Southwestern states. In 2014, the states with some of the highest overall birth rates per 1,000 teens were Arkansas (41.5), New Mexico (40.5), Mississippi (40.3) and Oklahoma (40.7). States with the lowest birth rates included Massachusetts (11.3), New Hampshire (11.8), Connecticut (12.2), New Jersey (14.0) and Vermont (14.4). The overall birth rate for teens declined significantly in every state but varied widely—from 13 percent in North Dakota to 48 percent in Arizona.
The findings of the report also appear to align with some nationwide trends in sex education. For example, the Guttmacher Institute, which tracks state policies on sex ed guidelines, found that Arkansas doesn't have any state laws requiring public schools to teach any sex education curriculum—and if sex ed is provided, schools must include information on abstinence. Arkansas has the highest overall teen birth rate, according to the CDC report.
Most school curriculum guidelines are mandated by state and local lawmakers, and federal health officials have long recognized the need to fill the potential gaps in education that creates by providing access to accurate information about sexual health and pregnancy prevention. In recent years, the CDC and the U.S. Department of Health and Human Services (HHS) have provided resources for local communities to implement programs that provide evidence-based sex education and offer access to free birth control.
Programs like this appear to work. One study, published in the American Journal of Obstetrics & Gynecology, found that teens enrolled in a free birth control program that provided long-acting and reversible contraception, such as intrauterine devices, had an annual birth rate of just 6.3 per 1,000 women.
The CDC report finds that teen birth rates tend to be highest in places with more unemployment and lower education levels. Currently, the HHS's Office of Adolescent Health funds more than 80 evidence-based Teen Pregnancy Prevention Programs nationally, according to the CDC. These grants target underserved communities with large populations of teens at high risk for unwanted pregnancy.
"Understanding disparities in teen birth rates and the multiple causes at the local level can help target effective interventions for populations with the greatest need," the authors write in the report. "Ongoing efforts to integrate social determinants of health into teen pregnancy prevention programs play a critical role in addressing racial/ethnic and geographical disparities observed in teen births in the United States."