A 15-year-old boy has died from suspected bubonic plague in Mongolia, local health officials said.
The teen, from the western Mongolian province of Govi-Altai, had passed away around three days after eating marmot meat, according to the country's National Center for Zoonotic Diseases (NCZD).
The NCZD, based in the capital Ulan Bator, received medical samples from the boy on Monday, which will now be analyzed.
Health officials reached out to 15 of the boy's contacts, placing them in hospital isolation and providing them with antibiotic treatment. Furthermore, a six-day quarantine has been implemented in five of Govi-Altai's districts as a result of the suspected plague death, Chinese state-run news agency Xinhua reported.
The death of the boy comes after two cases of bubonic plague were confirmed in the neighboring Mongolian province of Khovd earlier this month. The individuals involved had also consumed marmot meat, according to health officials. More than 140 people were tested in the area and no other cases were found.
Bubonic plague is a disease caused by the bacteria Yersinia pestis that is usually found in small mammals, such as rats and marmots, and their fleas. Transmission of the plague bacteria to humans typically comes from the bites of infected fleas that live on rodents.
However, people can also contract the disease after direct contact with the infected tissue of a living or deceased animal, according to the Centers for Disease Control and Prevention.
There are typically a few hundred cases of bubonic plague globally every year, the majority of which occur in Asia and parts of Africa, although isolated cases are documented elsewhere, in the United States, for example, Michael Head, Senior Research Fellow in Global Health at the University of Southampton, U.K., told Newsweek.
In Mongolia, at least one person dies from plague every year, despite public health campaigns warning people to avoid eating or coming into contact with marmots—a large member of the squirrel family.
Many people in Mongolia and the neighboring regions believe that eating marmot meat provides health benefits. In April 2019, a couple in the western Mongolian province of Bayan-Ulgii died of bubonic plague after eating raw marmot meat.
Toward the end of June this year, the Mongolian Health Ministry began an immunization campaign with the aim of vaccinating people who are at particular risk of becoming infected.
Earlier this month, authorities in the Chinese region of Inner Mongolia confirmed a case of plague in a herdsman. In response, local authorities in the city of Bayannur banned the consumption, hunting, and transportation of animals that can potentially harbor the disease, such as marmots, Reuters reported.
The World Health Organization said it was monitoring the situation in Inner Mongolia, although a spokesperson said it was being "well-managed" and is not considered to represent a "high risk."
Last week, Russian health officials warned residents in some parts of western Siberia not to hunt or eat marmots, in light of the confirmed plague cases in neighboring China and Mongolia, Russian state-run news agency TASS reported.
An official from the Mongolian heath ministry, Dorj Narangerel, said in a TV broadcast that people living in the mountainous Altai regions of China and Russia, as well as Mongolia, are vulnerable to plague because these are "highly active areas of marmot epidemics," MailOnline reported.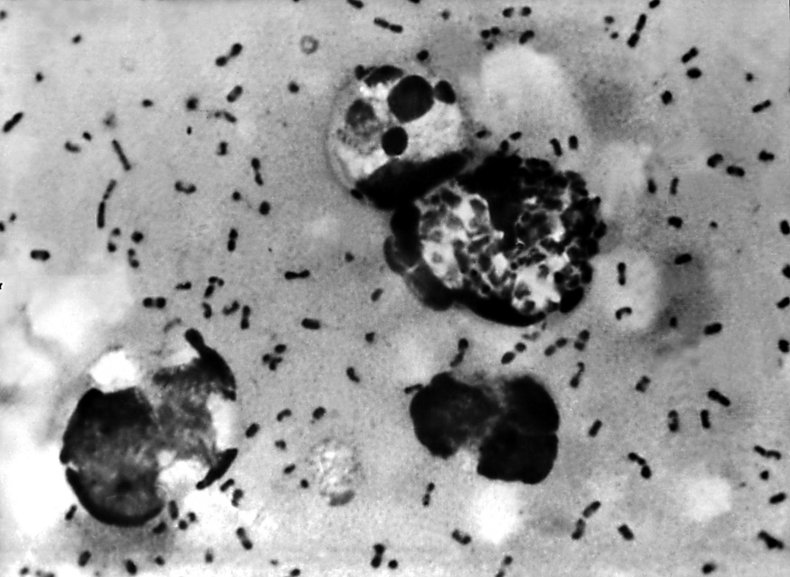 "The marmot plague is very toxic. We urge you to pay special attention to the fact that the pulmonary form of the disease is just as rapid as the coronavirus infection—but it is a disease that can kill people very quickly," he said.
Infection with the Yersinia pestis bacteria can cause three main forms of plague: Bubonic, pneumonic, and septicemic.
In most cases, infections result in bubonic plague, which affects the lymph nodes, causing swellings known as buboes, Head said. This form of plague has a mortality rate of around 30-50 percent if left untreated.
Less frequently, the bacteria can spread to the lungs, resulting in pneumonic plague, which causes a very serious pneumonia that is almost always fatal without treatment, sometimes within 24 hours. This is the only form that can spread from person-to-person via the inhalation of infected droplets.
The bacteria can also infect the blood and other organs causing septicemic plague, which, again, invariably leads to death without treatment.
Plague was behind the Black Death, which killed anywhere between 75 and 200 million people in the 14th century, in what is widely thought to be the deadliest pandemic in human history.
Cases of plague today are rare, however, and modern treatments are effective at reducing the risk of the disease.
"Plague is almost always transmitted via the bites of infected fleas, with human to human transmission very rare, and so there are rarely large outbreaks of plague," Head said.
He said the recent cases will be of concern locally but "do not represent a global threat."
"Transmission of the plague bacteria typically comes from the bites of infected fleas that live on rodents, such as rats or marmots," Head said.
"Thus, if people are able to avoid contact with rodents, then they will not become infected. Plague is a relatively rare disease, showing it is quite hard for humans to be infected."
Uncommon Knowledge
Newsweek is committed to challenging conventional wisdom and finding connections in the search for common ground.
Newsweek is committed to challenging conventional wisdom and finding connections in the search for common ground.
About the writer
Aristos is a Newsweek science reporter with the London, U.K., bureau. He reports on science and health topics, including; animal, mental health, and psychology-related stories. Aristos joined Newsweek in 2018 from IBTimes UK and had previously worked at The World Weekly. He is a graduate of the University of Nottingham and City University, London. Languages: English. You can get in touch with Aristos by emailing a.georgiou@newsweek.com.