Teen Called a 'Dumb Muslim B**ch' After Alleging Teacher Pulled Off Her Headscarf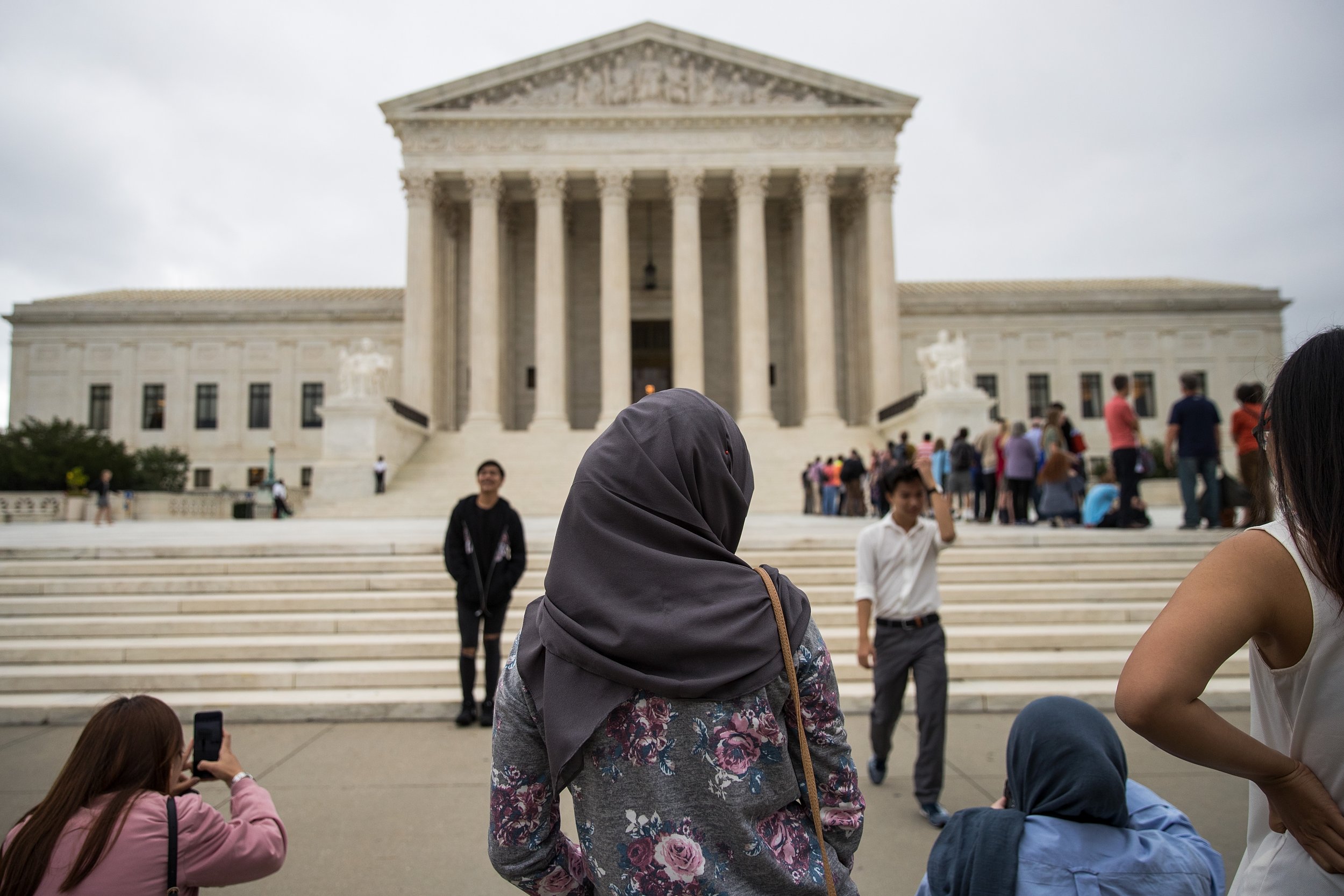 A Virginia teen who alleges a teacher pulled off her Islamic headscarf is now being harassed online by other students and another teacher from her school, a Muslim civil rights group has reported.
Student Yasmin Yahye said last week that that teacher Lesmond Saunders removed her headscarf without her consent and has since told the Council on American-Islamic Relations (CAIR) that she has experienced cyberbullying.
In a letter to Lake Braddock Secondary School principal David Thomas Tuesday, CAIR called for the school to protect Yahye from cyberbullying.
"The students and teacher are retaliating against Yasmin for reporting her incident. Shamefully, their comments indicate anti-Muslim sentiment," wrote the group's attorney Ahmed Mohamed.
The letter contains a number of examples of harassment directed at Yahye in the past week.
In her account of Saunders's actions, Yahye said, "My hijab was ripped off my head." She said this was done "by a teacher I appreciated and valued." Saunders has been put on indefinite suspension without pay pending an investigation since the alleged incident.
Many Muslim women wear the hijab, though it is not compulsory in Islam. It is often considered a symbol of religious modesty and piety that separates women from the gaze of men. Much of the cyberbullying cited by CAIR references Yahye's religion and her choosing to cover her head.
In one tweet over the weekend, George Shoriz, a senior at the school, wrote, "Yo fuck that dumb Muslim bitch she had a hoodie on top of her hijab and sanders took the hoody (sic) off and that jaunt came off with it slander ass bitch."
Some students at the school have banded behind Saunders and are disputing Yahye's account, using the hashtag #FreeSaunders. Last week a number staged a sit-in one of the school's hallways.
Another student sent Yasmin a private, direct message on Twitter stating: "F**k is wrong with you?"
Related: Man named Mohammad says he was kicked off a Greyhound bus at 3 a.m. because of his name
"A Lake Braddock teacher, Susan Howard, has joined the students," Mohamed wrote to Thomas, pointing to the fact Howard has retweeted a message with the hashtag #FreeSaunders that said Yahye ruined Saunders's career "all for 5 minutes of fame."
Howard also promoted a now defunct online petition against Yahye so "people to know the truth about Mr. Saunders." The petition accused Yasmin of "blowing the whole story up" and making false accusations against him.
"How can future students be expected to report teachers or staff for inappropriate conduct when a teacher is leading the charge to intimidate, bully and silence Yasmin?" CAIR's attorney wrote.
In a letter to parents last week, Thomas called on them to ask their "children to refrain from engaging in personal attacks about this incident on social media platforms."
"Bullying and cyberbullying," he said, "are violations of the FCPS Student Rights and Responsibilities regulation and the rules of conduct apply to students off school property and outside school hours if the conduct is detrimental to the school or affects school discipline."
Thomas did not immediately respond to Newsweek's questions about whether Howard or the students picked out in CAIR's letter would face sanctions.
A former senior adviser to President Donald Trump's election campaign, Jason Osborne, weighed in on Twitter, stating Yahye should be sanctioned under the same FCPS rules because she took to Twitter and "spun her story while the teacher isn't able to and is on forced leave. So sad the truth isn't allowed to get out!"
Yahye's story is similar to another account in Nashville—earlier this month video circulated online of students removing another's hijab headscarf at the New Vision Academy Charter School. A teacher has been placed on "indefinite suspension" pending an investigation, school officials said.
America's Muslim community is on alert as anti-Muslim incidents have increased to their highest point since 9/11 over the last two years. FBI statistics released early this month showed that hate crimes against Muslims rose 20 percent in 2016 after rising 70 percent the year before.
In August, a mosque in Minnesota was attacked with an improvised explosive that was thrown through one of its windows.
CAIR has attributed the rise in anti-Muslim incidents, in part, to Trump's rhetoric against Muslims during the 2016 election campaign.