Teen Charged For Allegedly Stabbing Family Dog Blames Act On 'Voodoo Curse'
A Florida teenager arrested and charged with a felony after allegedly stabbing a dog provided police with a peculiar explanation.
Heaven Nevejah Cummings, 19, of Immokalee, Florida, was arrested Sunday at her residence after an unknown caller notified authorities that a dog had been stabbed multiple times.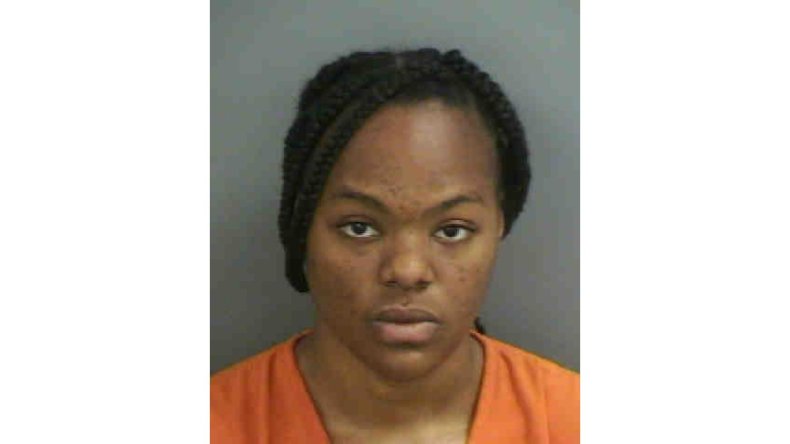 An incident report obtained by Newsweek showed that officials from the Collier County Sheriff's Office responded to a call before noon on March 6 in the 600 block of North 18th Street. Deputies reportedly found the unknown individual who called 911 with the suspect, Cummings.
The pair reportedly surrounded the family dog, King.
"There were pools of blood and the dog appeared to have multiple stab wounds," the report said.
The caller reportedly told police that Cummings woke her up to inform her that she stabbed the family dog. Cummings allegedly told the caller that "she had a voodoo curse on her" and stabbed King "because it would not stop following her."
Authorities said that the dog was not reported to have been aggressive, nor did Cummings have any injuries as a result of the canine.
The caller reportedly told police she was concerned about Cummings' mental health "and felt that she needed assistance before she hurt another animal or a person," the police report indicated.
When personnel arrived on scene to tend to King, they reported seeing changes in the dog's breathing.
A relative later arrived and transported the dog to a veterinarian for treatment and evaluation.
Individuals working at the veterinary clinic where King was treated later told authorities that the dog suffered lacerations to its chest, legs, tail and back. Two "significant" stab wounds were between one and two inches deep—one near the dog's chest in the axillary region, and another in the lumbar region.
The dog seemed to be in stable condition, the veterinarian added, and would be sedated for additional evaluation and treatment.
NBC News 2 reported that deputies confiscated a 3-inch pink folding knife from Cummings.
Cummings was charged with felony animal cruelty, intentionally causing cruel death, pain or suffering. She was transported to the Naples Jail Center.
A spokesperson for the Collier County Sheriff's Office told Newsweek that Cummings remains in custody in Collier County Jail. Her bond has not yet been set.
"This case involves a person in [a] mental health crisis and therefore protected health information," the spokesperson said. "What we can tell you is that the dog is in a safe place and is getting treatment for his injuries.
"Sheriff Rambosk created the Collier County Sheriff's Office Animal Cruelty Investigations Alliance in November 2020 and remains committed to proactively investigating alleged cases of animal cruelty."
Court records indicate that she has a hearing scheduled for March 8 and an arraignment scheduled for March 28, both in front of Judge Ramiro Manalich.