Teen Charged With Fatally Shooting Man in Car With Daughter, Girlfriend
A 14-year-old has been charged in connection with a fatal shooting outside a Georgia gas station on Thursday that left an innocent bystander dead.
According to the DeKalb County Police Department, the incident occurred at around 6 p.m when the suspect was "involved in a shooting with a group of men."
"The victim, a 28-year-man who was with his family, was not involved in the shooting," the department wrote in a statement on Facebook.
According to Georgia news station WSB-TV, the shooting occurred outside of a gas station, and police identified the victim as John Battle on Friday.
Battle was in a car with his girlfriend and their 16-month-old when the shooting occurred, the station reported.
"My son and his girlfriend were bent over in the car ducking in the car," Battle's mother, who was not identified by name, told the news station. "And I guess my son came up too early and that's how he got shot in the head."
Battle's mother said that her granddaughter will now miss growing up with her father.
"She's not going to have a mentor to show what a man should be to a young lady, because he was taken away from her in senseless violence," she said.
The station reported that the 14-year-old shooter, whose name has not been released, was shot and is in the hospital.
Police said the teenager has been charged with armed robbery and felony murder in connection with the March 3 shooting.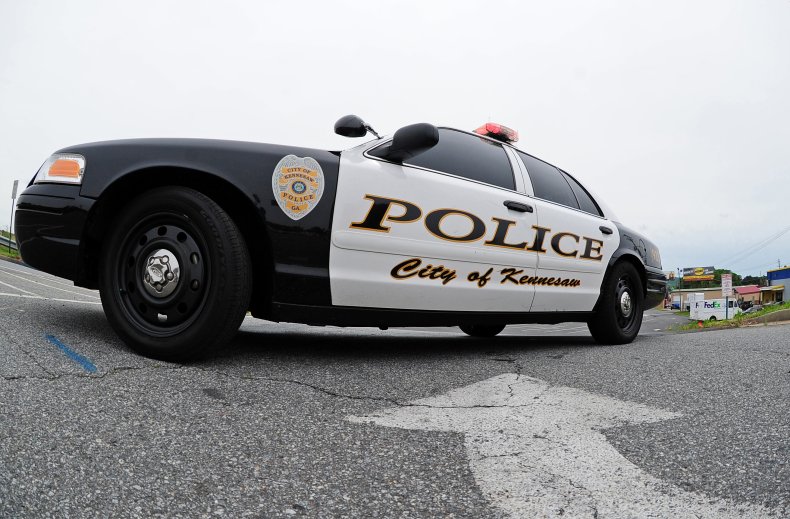 Newsweek reached out to the DeKalb County Police Department for details about the shooting and arrest but did not receive a response before publication on Saturday afternoon.
In a separate incident in Texas last month, a 14-year-old boy was charged with murder and accused of allegedly shooting and killing his 8-year-old brother. Police were initially told the boy was hit by a stray bullet, but after investigating Henderson County Sheriff Botie Hillhouse said in a statement that "there was no possible way a stray bullet could have caused this."
Police said at the time that the 14-year-old's guardians could also face charges and that three children were alone in the residence when the shooting occurred.
In January, a teenager in Texas was arrested and charged in connection to the shooting death of his 16-year-old ex-girlfriend. The Associated Press reported at the time that the man was trying to flee and packing his bags when he was arrested.
Police found the teenager's ex-girlfriend 22 shot times in a field near her home.