Texas Boy, 14, Faces Manslaughter Charge After 4-Month-Old Shot to Death
A 14-year-old has been arrested and charged with manslaughter following the fatal shooting of a 4-month-old baby.
The teen was arrested Wednesday after a gun was discharged in a Lubbock, Texas, home on Tuesday, striking the child, according to a statement the Lubbock Police Department posted to its Facebook page.
The shooting follows a trend of children and teens being involved in deadly shootings in the United States. According to the Brady Center to Prevent Gun Violence, 22 children are shot in the U.S. every day, with an average of at least five dying as a result.
The police statement said that the suspect was part of a "group of juveniles" that was inside the home at the time the gun went off. A public information officer with the police department confirmed to Newsweek that the teen was not related to the victim.
Authorities came to the crime scene after receiving a report that a shooting victim had arrived via private vehicle to University Medical Center. The 4-month-old was pronounced dead at the hospital.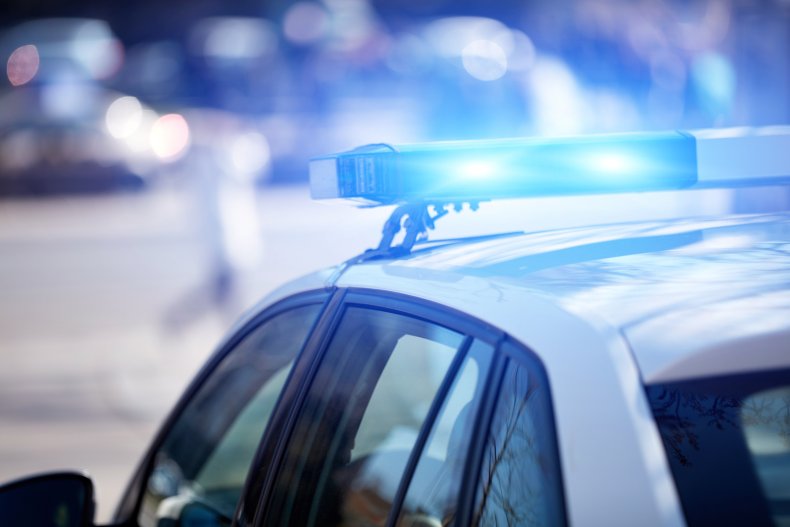 The department's Metropolitan Special Crimes Unit took the teen into custody Wednesday and transported him to the Lubbock County Juvenile Justice Center while the investigation continues, the statement added.
It was not immediately clear whether the shooting was intentional or not. According to the Brady Center's statistics, of the 22 children and teens who are shot every day in the U.S., two are murdered, eight are intentionally shot and survive, and eight are unintentionally shot in cases of "family fire," or when a gun that is not properly stored or misused results in injury or death.
The majority of unintentional shooting victims are boys, with the person who shot them most often being a friend or a relative, according to Nationwide Children's Hospital.
In a similar case, Newsweek reported Tuesday a Florida teen who fatally shot his 14-year-old friend would not face any criminal charges because police ruled the shooting, which took place while the friends were playing with a gun in his home, was an accident.
The Children's Defense Fund reported gun deaths among children and teens rose in 2017 to their highest level in nearly 20 years and have remained elevated ever since. The report cited improper storage of firearms as a primary reason why the shootings have happened, with more than a third of households with children having guns and half of those households not storing their guns properly.
Nationwide Children's Hospital recommends keeping any firearms in the home unloaded, locked and out of reach of children, as well as keeping ammunition in a place separate from the gun.
Update 03/16/22, 5:30 p.m. ET: This story was updated with additional information.