Teen Charged With Murder, Reportedly Laughed About 'Scaring' Jogger in Hit-and-Run
A 15-year-old girl from Washington State who allegedly hit and killed a jogger with a car she borrowed without permission in July was arrested for murder. She turned herself in to authorities last week after her family facilitated her surrender.
The teen was charged with second-degree felony murder and felony hit-and-run after fleeing the scene in July and turning herself in nearly two months later. Prosecutors have made it clear they do not intend to seek a hearing to move her case to adult court due to her age and clean record.
In juvenile court, strict penalties are given instead of prison sentences. Decisions are also made by judges, not juries. The man's family is outraged that she is not being charged as an adult for her careless actions that killed their loved one.
Greg Moore, 53, was finishing a 15-mile jog at 6 a.m. when he was hit at 50 mph. The car was driven by Kasama Smith, a teenager who took the car from a relative without permission. She allegedly told the passenger in the car she wanted to "scare" and "bump" the man.
When she and the 14-year-old passenger were recounting the story to a friend, they allegedly laughed about the way the man "flew over the car," The Seattle Times reported.
"We're certainly really appreciative that everyone in the Maple Valley community continues to keep this case in their mind and never forgot about Greg," Casey McNerthney, a spokesman for Prosecutor Dan Satterberg told Newsweek. "We're certainly pleased that our detectives were able to move this case forward. That wouldn't have happened certainly without the community that was always mindful of this loss."
Early last week, the King County Sheriff's Office released a statement saying they identified a vehicle of interest in the fatal accident. Using surveillance footage from the morning of the incident and headline fragments found at the scene, investigators put out a call for any information on a gray 2001 to 2006 Toyota Camry with damage to the headlight or hood.
"Detectives believe this Camry may have been traveling with another vehicle, around 6:15 AM," the statement said.
A friend of Smith's was driving close behind in a silver Ford Escape and witnessed the hit-and-run. The friend told investigators she heard a loud sound and "saw something fly into the air," according to the Kent Reporter. Both cars fled the scene.
Approximately five hours later, a passerby called 911 to report a body lying in a ditch on the side of the rural road. Moore's wife had reported him missing when he did not arrive home from his jog earlier that morning. He was found near fragments of the car's headlight. He suffered multiple blunt force injuries, including a significant skull fracture, per The Seattle Times.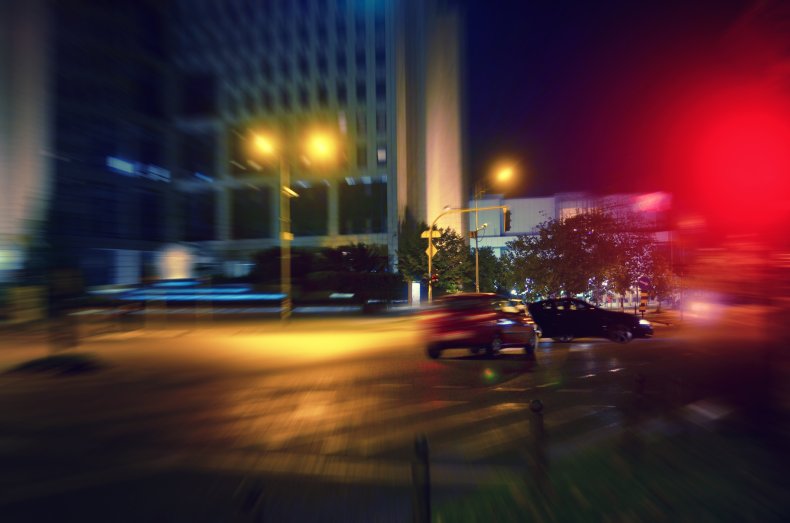 After police released the description of the car, a woman came into the precinct believing her car was involved. She allegedly told authorities her 15-year-old claimed the damage was from a bat taken to the headlights.
When police investigated the car, they found damage persistent with the injuries Moore suffered during the hit-and-run. Both the passenger and the driver of the Ford Escape spoke to police and confirmed that Smith did hit Moore on July 18. The passenger said Smith wanted to "bump" the jogger on purpose and drove away after hitting him.
Smith was dropped off at a local precinct by her father last week and she was arrested, according to The Seattle Times.