Alabama Teen Charged With Murdering His Mother and 13-Year-Old Twin Brothers
A teenage boy has been charged with murdering his mother and twin 13-year-old brothers.
Deputies responded to a home in Munford, Alabama, late on Tuesday, the Talladega County Sheriff's Office said. Inside, they found Holli Christina Durham, 36, and her sons Branson and Baron Durham dead after being stabbed.
Landon Durham, 16, has been charged with capital murder in connection with the deaths, Talladega County District Attorney Steve Giddens said, according to AL.com.
"This is the kind of crimes you see on TV or the media or the internet that happen in other places and for it to happen here, it really hits home," Giddens said.
"Munford, like all communities in this county, are pretty close-knit, and I know they're hurting, and we are, too," he added. "I'm not wishing this on somebody else but it's hard to believe these kind of things happen."
Giddens said he believes the teenager stabbed his family to death before he went to school on Tuesday, according to WVTM.
Landon Durham will be charged as an adult, but the death penalty will not apply as he is under 18, Gidens added. He is facing life imprisonment, with or without parole if convicted, the station reported.
The teenager was found and arrested at around 7.40 a.m. on Wednesday, the Cherokee County Sheriff's Office said in a news release. He had been traveling towards Etowah County on County Road 71.
"The juvenile was apprehended at the store, across from Beans and Greens Restaurant, without incident," Cherokee County Sheriff Jeff Shaver said.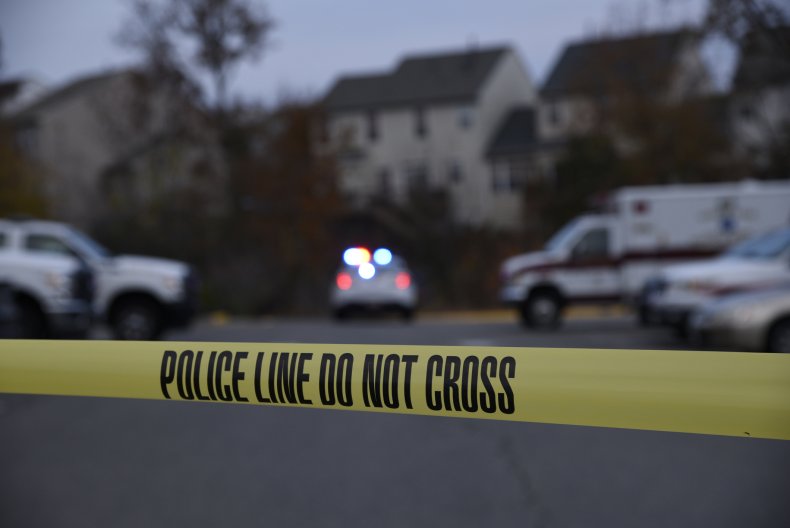 Talladega County Sheriff Jimmy Kilgore said he didn't believe the community was in danger, but posted additional deputies at Munford schools as a precaution, AL.com reported.
"Investigators are actively following leads and processing the scene for evidence," the sheriff's office said in a news release on Wednesday.
"We are aware of several inaccurate postings on social media concerning this incident."
In an update, the sheriff's office added: "A person of interest has been detained for questioning. There is no known threat to the community at this time.
"This is an ongoing homicide investigation and no further information will be released at this time."
Anyone with information about the incident is urged to contact the Talladega County Sheriff's Office Investigation Division at 256-761-2141 or leave an anonymous tip at www.talladegasheriff.com.
The Talladega County District Attorney and the Talladega County Sheriff's Office have been contacted for additional comment.