'I Would've Been Dead': Teen Claims Headset Saved Him From Stray Bullet
A teenager's life was saved when his gaming headset deflected a stray bullet that flew through his window, according to stunning photos posted online.
The story was shared by Jonathan Gonzalez, posting on the "Razer" Reddit forum as Enough_Dance_956. Gonzalez claimed he was talking with friends at his home in Torrance, California, on the morning of March 30 when the incident took place.
"A stray bullet went through my window and hit the Razer headphones on top of my head," wrote the gamer. "If it wasn't for the headphones made with good quality I would've been a dead kid at the age of 18. I couldn't even imagine all the pain my family and friends would've been through."
In the post titled "Razer saved my life," the shocked teen shared a photo of the damaged headset ripped with an apparent bullet hole. After some readers expressed doubt in the story, partly because it was posted just before April Fool's Day, Gonzalez shared more photos, depicting a dented wall where the bullet allegedly bounced, a bullet hole in their window and an image of the bullet itself.
Gonzalez added that he wanted to "get a hold of someone at Razer to thank them with all my heart."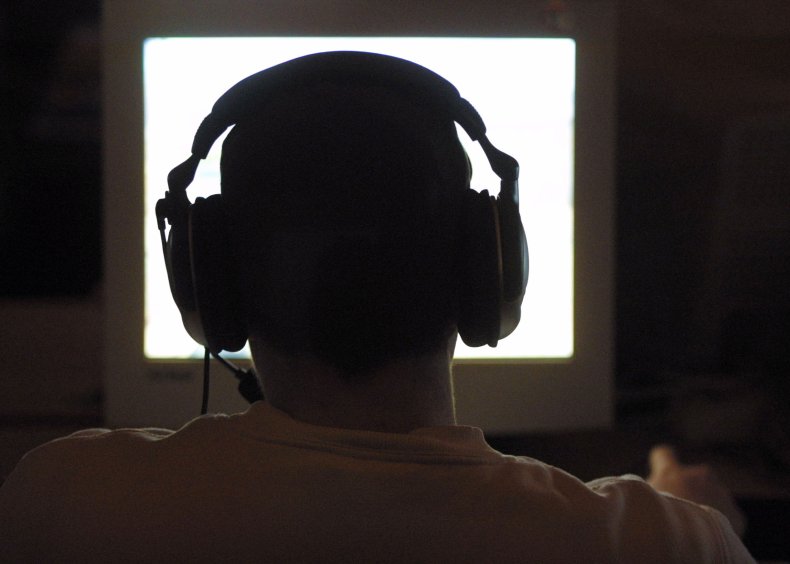 Sergeant Mark Ponegalek of the Torrance Police Department told Newsweek that he did not have information on the incident, but some parts of Torrance fall under the jurisdiction of the Los Angeles Police Department and the Los Angeles Sheriff's Department, which may have sent responding officers.
After examining the photos, Ponegalek said it was certainly plausible, albeit "very random," for a bullet to be deflected by a headset. The bullet's trajectory and the metal in the headset may well have saved the teen's life, he said.
Concerned readers suggested that Gonzalez should move to a safer neighborhood, to which he replied, "My parents are thinking about it."
Razer representative Will Powers told Newsweek that the story was "absolutely not an April Fools' joke" and said the company had sent the teen a new headset. "It's the least we could do," said Powers, who identified the customer as Gonzalez.
Even the company's CEO Min-Liang Tan added to the Reddit thread, writing, "Whoa - that's crazy. Glad you're OK!"
Gonzalez also announced to his audience, "WE DID IT RAZER CONTACTED ME. MUCH LOVE GUYS STAY SAFE AND RESPECT YOUR PARENTS AND TELL THEM YOU LOVE THEM EVERY DAY."
Bulletproof materials approved by the defense solutions company Rapid Response Defense Systems (RRDS) include steel, ceramic, fiberglass, dense wood, Kevlar, polyethylene and polycarbonate.
Updated 04/06/2022, 1:30 p.m. ET: This story has been updated with comments from Razer representative Will Powers.